Apple Music rival Tidal may only have enough cash to run six months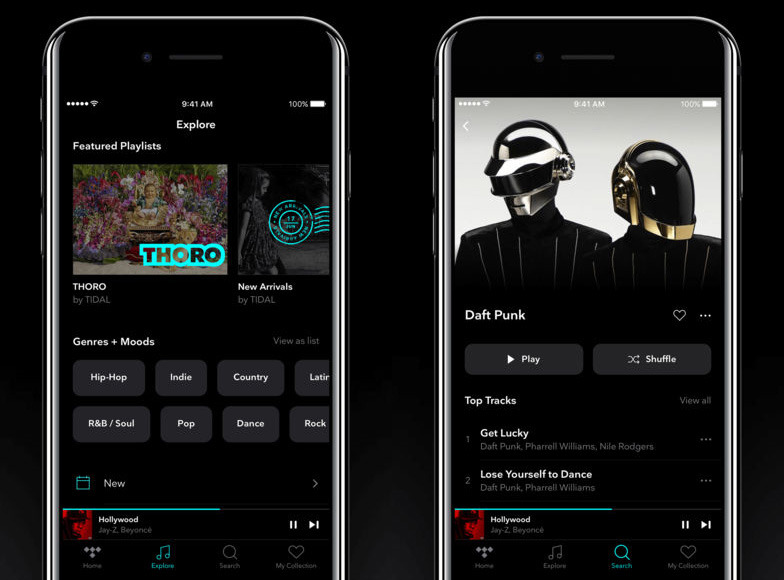 Tidal, the on-demand music service owned by rapper and businessman Jay-Z, could have as little as six months' worth of cash on hand, according to reports.
This is despite Sprint taking a 33 percent stake in the company in January in a deal worth $200 million, noted Norway's Dagens Naeringsliv, cited by Engadget. A Tidal document reportedly said the investment would give the service "sufficient working capital for the next 12-18 months."
The company has denied any suggestions of an impending collapse, and even said it expects to turn a profit by the middle of 2018. Its main competition — Spotify — has likewise struggled with profitability, but is also the world's most popular on-demand service and pumping much of its revenue back into growth.
"We have experienced negative stories about Tidal since its inception and we have done nothing but grow the business each year," a Tidal spokesperson told Engadget.
While functionally similar to Spotify and Apple Music, Tidal does offer a "HiFi" tier with lossless audio, and exclusives from artists like Jay-Z and Beyonce. It has also touted itself as paying artists higher royalties, which could help explain its financial difficulties.
Its greater problem however has been attracting subscribers in the face of intense competition. Dagens Naeringsliv has previously accused the company of lying about subscriber numbers, for instance saying that while Tidal publicly claimed 3 million subscribers in March 2016, internal reporting pegged the number at 1.2 million, and payments to record labels mentioned just 850,000. In September, Apple Music was announced as topping 30 million subscribers.