Apple updates Final Cut Pro X to version 10.4, with 8K video editing, extended VR video support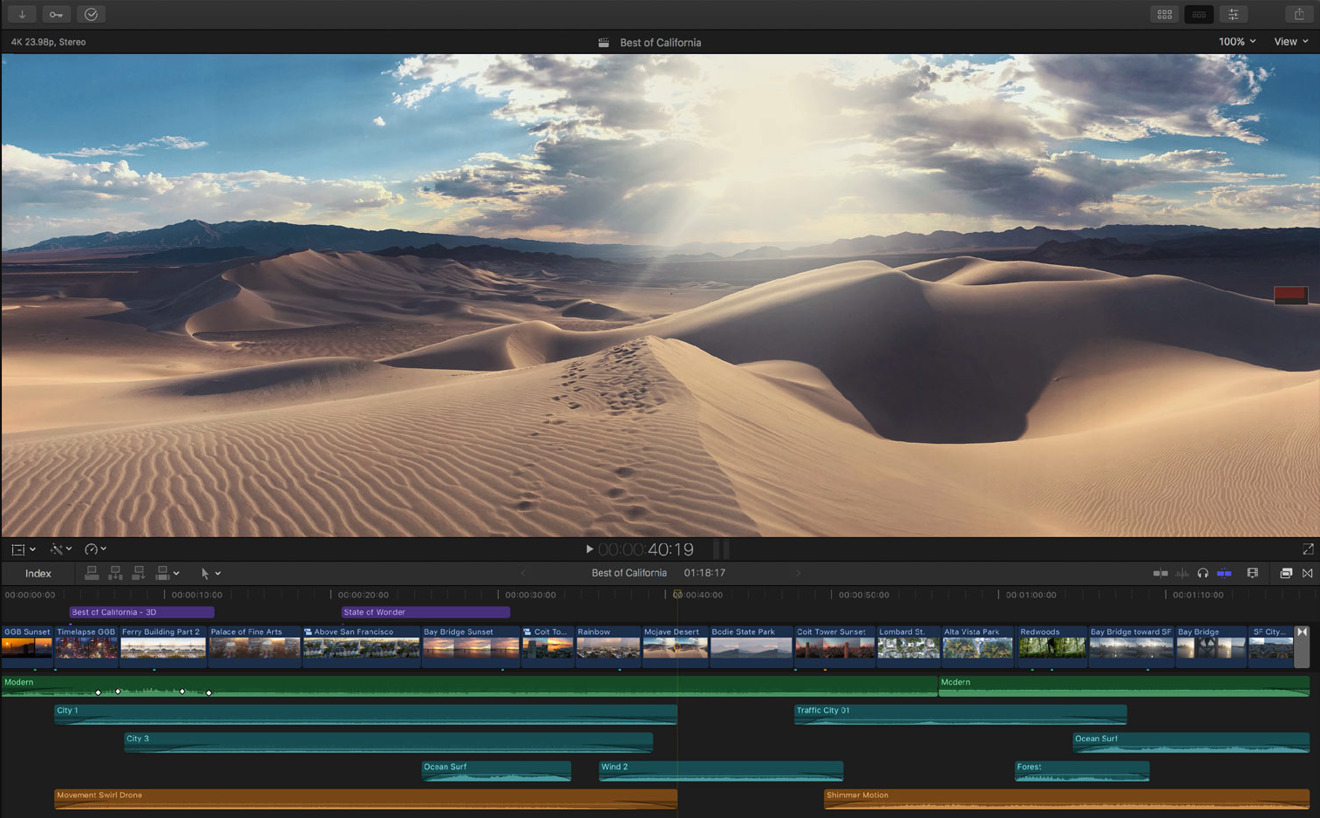 Acting as an early herald of iMac Pro sales, Apple has updated Final Cut Pro, with new features including editing full-resolution 8K video, and extension of 360-degree VR video support to Motion and Compressor.
Final Cut Pro lets professional editors create VR content with the ability to import, edit and deliver 360-degree video and view the project in real time through a connected HTC VIVE headset with SteamVR. Users can add 360-degree titles in 2D or 3D; apply blurs, glows and other immersive effects; and use visual controls to straighten horizons or remove camera rigs from videos.
Standard photos and videos can also be added to VR projects. Projects with 360-degree video can be shared directly to YouTube, Facebook, Vimeo, and more.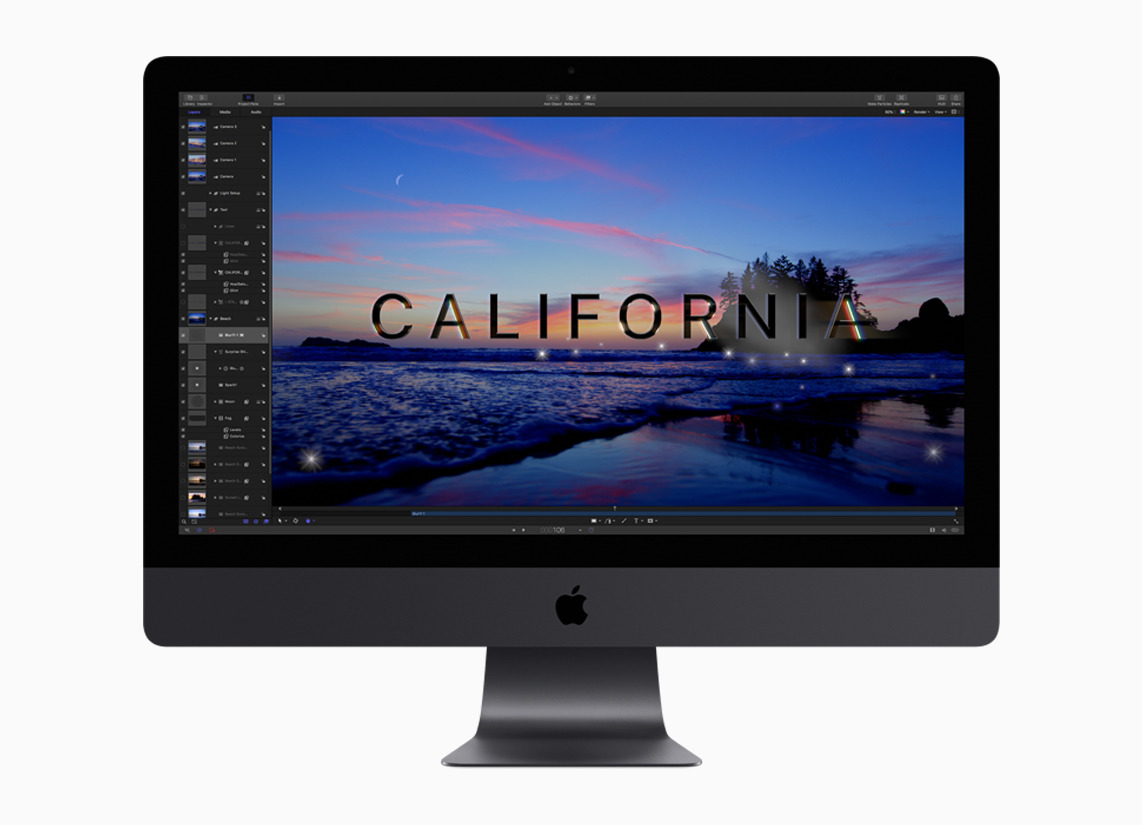 The updated color wheels feature built-in controls to adjust hue, saturation and brightness. Color curves allow for ultra-fine color adjustments with multiple control points to target specific color ranges, and eye droppers let users sample specific colors and apply manual white balance.
Users can also apply custom lookup tables (LUTs) from color grading apps like DaVinci Resolve and websites including PremiumBeat and Color Grading Central.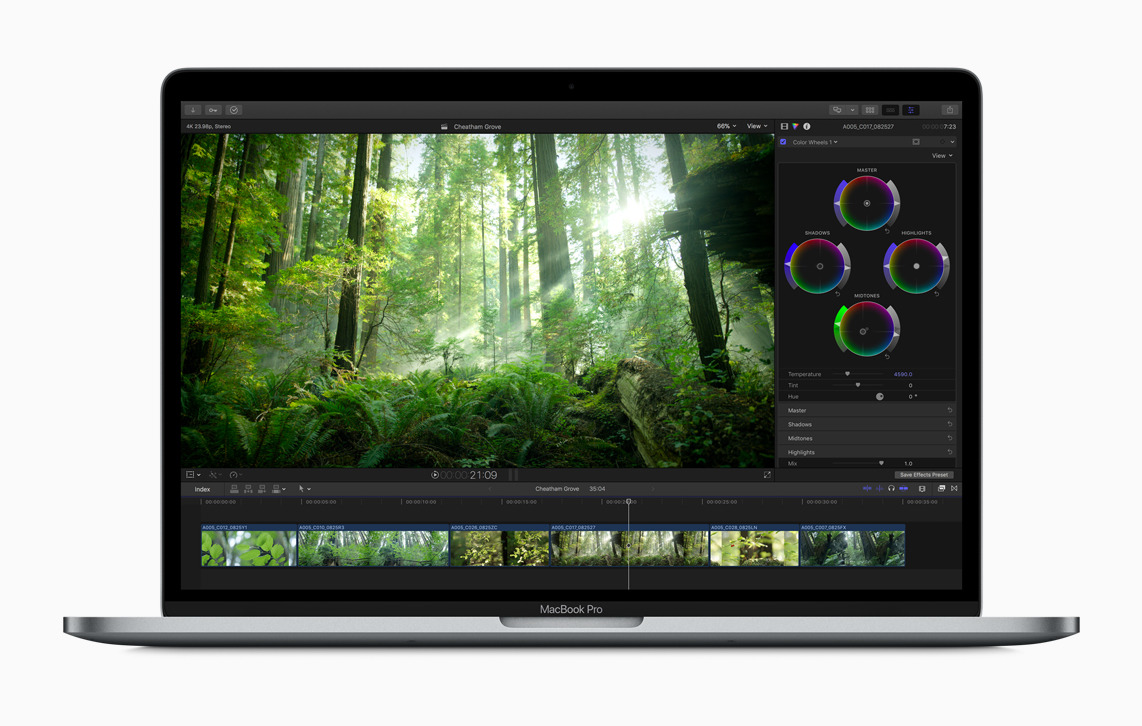 With the update, Final Cut Pro gains access to an expanded range of brightness levels to deliver incredibly realistic images. Editors can output video to HDR monitors using devices from AJA and Blackmagic with brightness levels up to 10,000 nits. The new color grading tools support both HDR and Standard Dynamic Range video, and with tone mapping, users can easily change HDR to SDR output for broadcast.
Other features include iMovie project import, HEVC and HEIF support, updated audio effects plugins from Logic Pro X with resiable interfaces, and a better optical flow analysis built with Metal.
The previous version of Final Cut Pro X required macOS 10.12.4, with the updated version requiring 10.13.2.
Final Cut Pro X 10.4 is available as a free update today for existing users, and for $299.99 for new users on the Mac App Store. Motion 5.4 and Compressor 4.4 are also available as a free update today for existing users, and for $49.99 each for new users. Education customers can purchase the Pro Apps Bundle for Education for $199.99.