AppleInsider's official iOS app updated to support iPhone X edge-to-edge display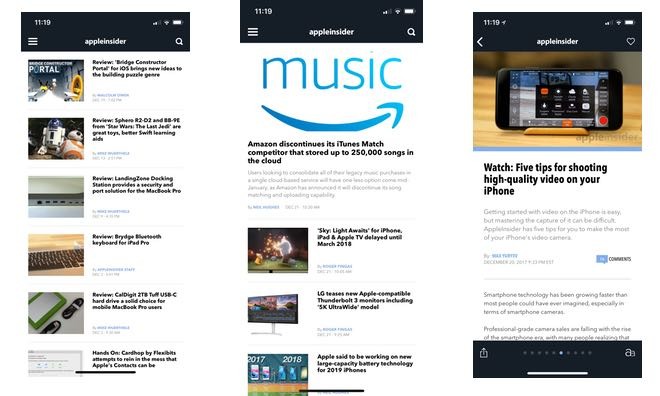 Owners of Apple's latest and greatest iPhone X can now take advantage of its edge-to-edge OLED display in the official AppleInsider app, which is now available to download on the App Store.
Version 3.0.1 of the AppleInsider app is a free 44.4-megabyte download on the iOS App Store. As before, it gives readers access to the latest news, rumors, videos, tips and reviews, as well as push notification support for breaking news alerts on all things Apple.
The universal app supports not only the iPhone X display, but also smaller iPhone models, all iPad sizes, and even the Apple Watch. It requires iOS 10.0 or later.
While the app itself is free, it also includes an optional subscription service that removes banner ads. A one-year AppleInsider Pro subscription is available for $9.99.
If you like and enjoy the AppleInsider app, we humbly ask that you consider leaving a review for it on the App Store. Your positive reviews and continued support of the website have helped to allow us to deliver the latest Apple news and rumors since 1997.
Whether you keep up to date through AppleInsider in our app, on the web or elsewhere, we sincerely appreciate you reading. Thank you!
AppleInsider has affiliate partnerships and may earn commission on products purchased through affiliate links. These partnerships do not influence our editorial content.