Second class action suit surrounding Apple's throttling of iPhones with depleted batteries launches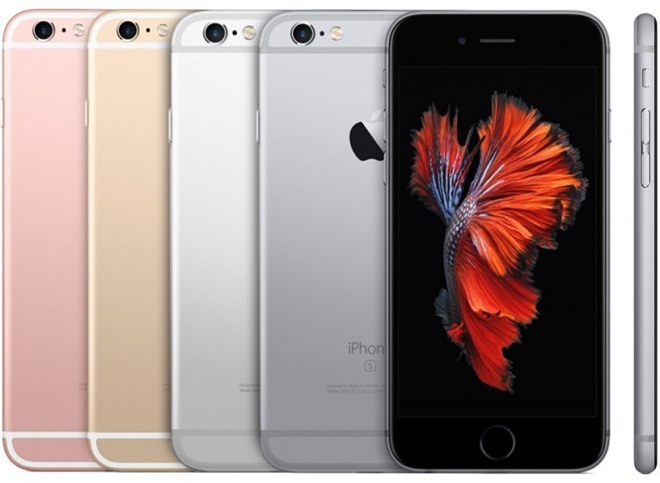 Just hours after the first class action suit was launched against Apple alleging harm by the company's actions to keep iPhones functional in the case of a chemically depleted battery, a quintet of filers in have also launched their own in Chicago.
According to the Chicago Sun Times on Thursday night, two Illinois residents have teamed with citizens of Ohio, Indiana, and North Carolina in the suit, with devices spanning the iPhone 5 to the iPhone 7.
The filing says that Apple has acted in "deceptive, immoral, and unethical" ways, with the iOS 10.2.1 update engineered to "purposefully slow down or 'throttle down' the performance speeds" of the iPhone 5, iPhone 6, and iPhone 7. The filers claim that Apple is in violation of consumer protection laws about deceptive business practices.
Not noted in the filing is that the update prevented unexpected shutdowns with a chemically depleted battery in the case of the iPhone 5s, iPhone 6, and iPhone SE. Batteries are considered consumables, with users responsible for condition of the battery after Apple's one-year warranty expires, or after two years if AppleCare+ is purchased for the device.
The suit alleges that Apple has enacted the throttling willfully to force users to buy new phones and "needlessly subjects consumers to purchasing newer and more expensive iPhones when a replacement battery could have allowed consumers to continue to use their older iPhones." However, despite the suit's claims, a $79 replacement battery does in fact return full speed to the devices.
The plaintiffs have not specified how much money they are seeking in damages.
A lengthy Reddit thread was started on Dec. 10, with several satellite threads spun off over the weekend. All of the threads had users claiming higher benchmark results after a battery replacement. While there is no universal improvement in benchmarks after a replacement, some additional users did confirm that their devices felt faster after a replacement.
As a side-effect of the thread, and consequent reporting of it, the conspiracy theory suggesting that Apple intentionally slows down older iPhones to force purchasing a new device has risen again. It has been conclusively proven in older testing, as well as by benchmarks collated by GeekBench that older iPhone hardware with an adequately functioning battery is no slower than it was at launch.
Apple issued a statement about the theory on Wednesday, talking about the iOS 10.2.1 implementing a low-voltage throttle on the device's processor in the case of aged and depleted batteries on the iPhone 6, iPhone 6s, and iPhone SE. No mention was made of the iPhone 5 purported to be affected in the suit in Chicago.
The first lawsuit filed in California alleges essentially the same harms to consumers.