Citing security, Apple's board mandates CEO Tim Cook use private jet for all business & personal travel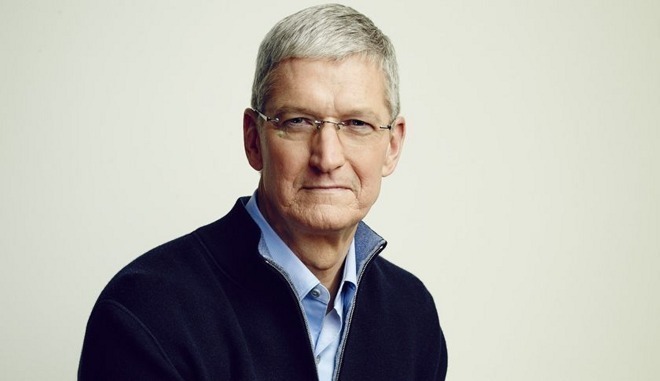 Apple Chief Executive Tim Cook earned a whopping $102 million in pay and awards in 2017, along with the perk of flying private wherever he travels. But the latter decision wasn't his — it was mandated by the company's board of directors, who are concerned about his safety.
Cook's private airfare in 2017 cost Apple some $93,000, according to Bloomberg. His personal security costs added nearly another $225,000 to the bill.
With Apple having just concluded its most profitable fiscal year in corporate history, and about to report what is likely its most profitable quarter in history, it's unlikely that the board minds those relatively small costs.
A much bigger sum, however, was paid to the company's top brass: Retail head Angela Ahrendts, CFO Luca Maestri, hardware engineering senior VP Dan Riccio, chief counsel Bruce Sewell, and hardware technologies VP Johny Srouji each received total compensation of about $24.2 million. Much of that, however, will only be paid out if the executives stay long enough for stock to vest.
Heading into the new year, shares of AAPL are trading near their all-time high, and north of $170, they are considerably above the 52-week low of $114.76.
The compensation and costs for Cook and other executives were revealed as part of a U.S. Securities and Exchange Commission filing this week. It's expected that Apple will report the results of the soon-to-conclude December quarter in late January or early February, followed by the company's annual shareholders meeting on Feb. 13 at the Apple Park Steve Jobs Theater.