Apple looks to simplify development of iPhone apps with acquisition of Vancouver-based Buddybuild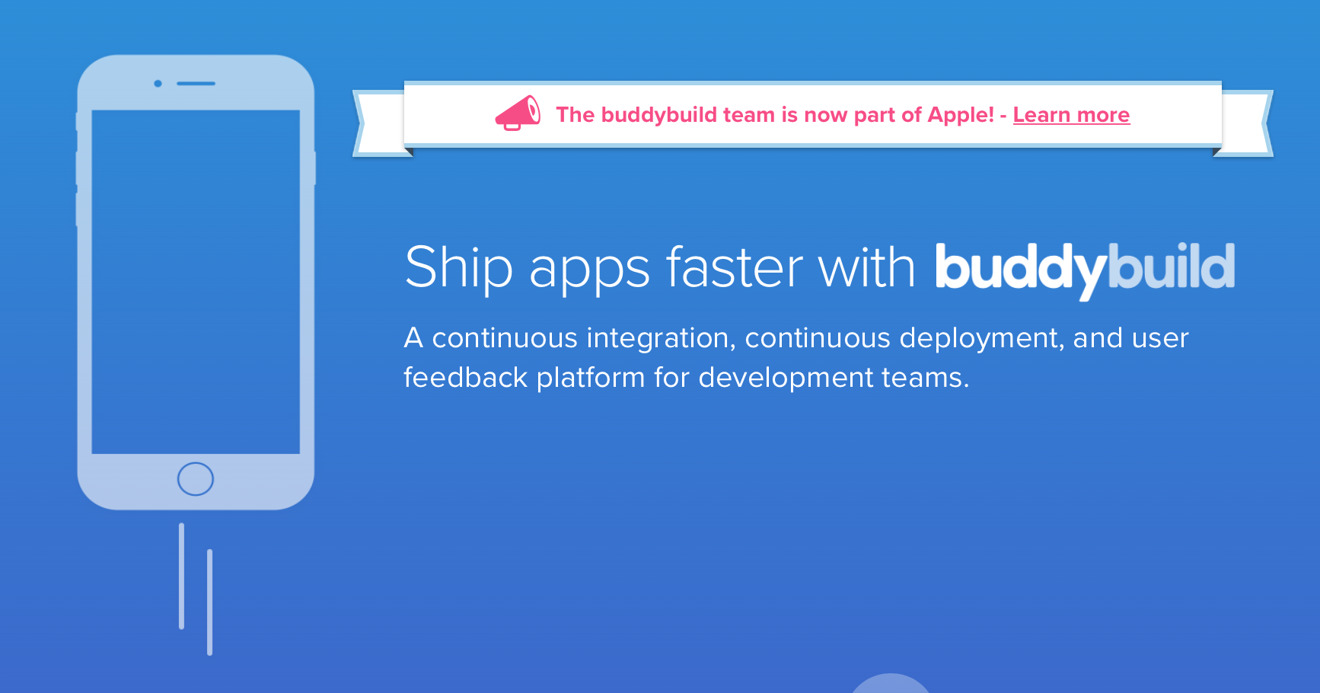 Developer support service Buddybuild announced that it has ben acquired by Apple, where its personnel will join the Xcode team in creating developer tools for iOS apps.
The Buddybuild service will remain available for existing customers, though Android app development will end in March. Buddybuild's team will remain in Vancouver, British Columbia, they revealed in an official announcement on Tuesday, first spotted by iMore.
Buddybuild helps developers ship their apps faster by integrating with services like GitHub, BitBucket and GitLab. With Buddybuild, each "git push" creates a secure build environment, triggers a build of an iOS app, runs unit or UI tests detected, and prepares the app for beta testing or deployment to Apple's TestFlight.
By integrating Buddybuild into Xcode, Apple presumably is looking to ease the process from development to App Store launch for iOS. Paid starter plans at Buddybuild started at $71 per month, while business plans kicked off at $245 per month.
With 2018 underway, it's expected to be a big year for Apple's developer community, as the iMac Pro just began shipping and new Mac Pro desktops are in the pipeline. Apple is also rumored to be working on a new unified code base that will make it easier for iOS developers to create Mac versions of their apps, and potentially launch across all of the company's App Stores with just one build.