Apple Music chief Jimmy Iovine expected to leave company in August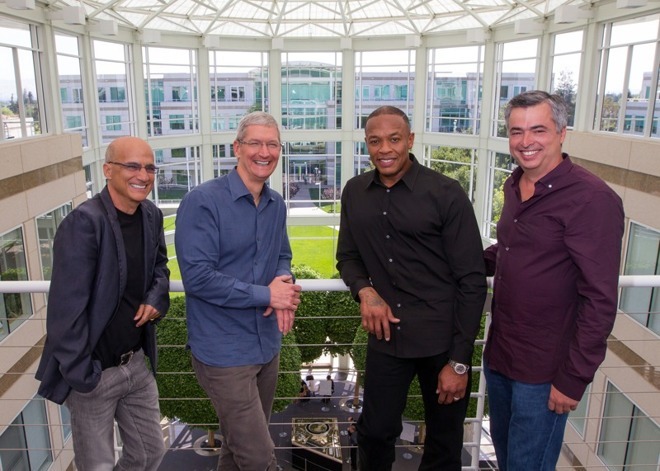 AppleInsider is supported by its audience and may earn commission as an Amazon Associate and affiliate partner on qualifying purchases. These affiliate partnerships do not influence our editorial content.
Former Interscope chief executive and Apple Music chief Jimmy Iovine, who came to Apple through its acquisition of headphone maker Beats, will reportedly leave the company later this year — and will likely take a hefty payday with him when he does.
Citing unnamed sources, Billboard reported on Thursday that the Beats cofounder will leave Apple in August, once his shares in the company fully vest. It's unknown just how much Iovine stands to make, but Apple's purchase of Beats back in 2014 was priced at $3 billion.
Despite joining Apple officially in recent years, his relationship with the company goes back well before that, meeting cofounder Steve Jobs and executive Eddy Cue back in 2013. He recalled that first meeting in an interview last year.
"I said, 'These guys should have an entertainment company,'" Iovine recalled after meeting them. "They had all these technologies and these entertainment companies, but couldn't put it all together. Apple, of all the global tech companies, was the one that understood why artists make things."
He ended up joining Apple more than 11 years later, as Apple sought to get Apple Music off the ground with the acquisition of the Beats Music streaming service.
"We were never going to be able to scale, because the business model was very difficult, and still is," Iovine said. "I didn't think I could have finished it on my own. We knew exactly what we were doing, meaning that [joining Apple] is the outcome we wanted."
It's unknown who will take over the oversight of Apple Music in Iovine's absence, though as Billboard noted, he never had a specific title at the company.