Plugable Thunderbolt 3 drive offers 480GB of NVMe SSD external storage with fast data transfer rates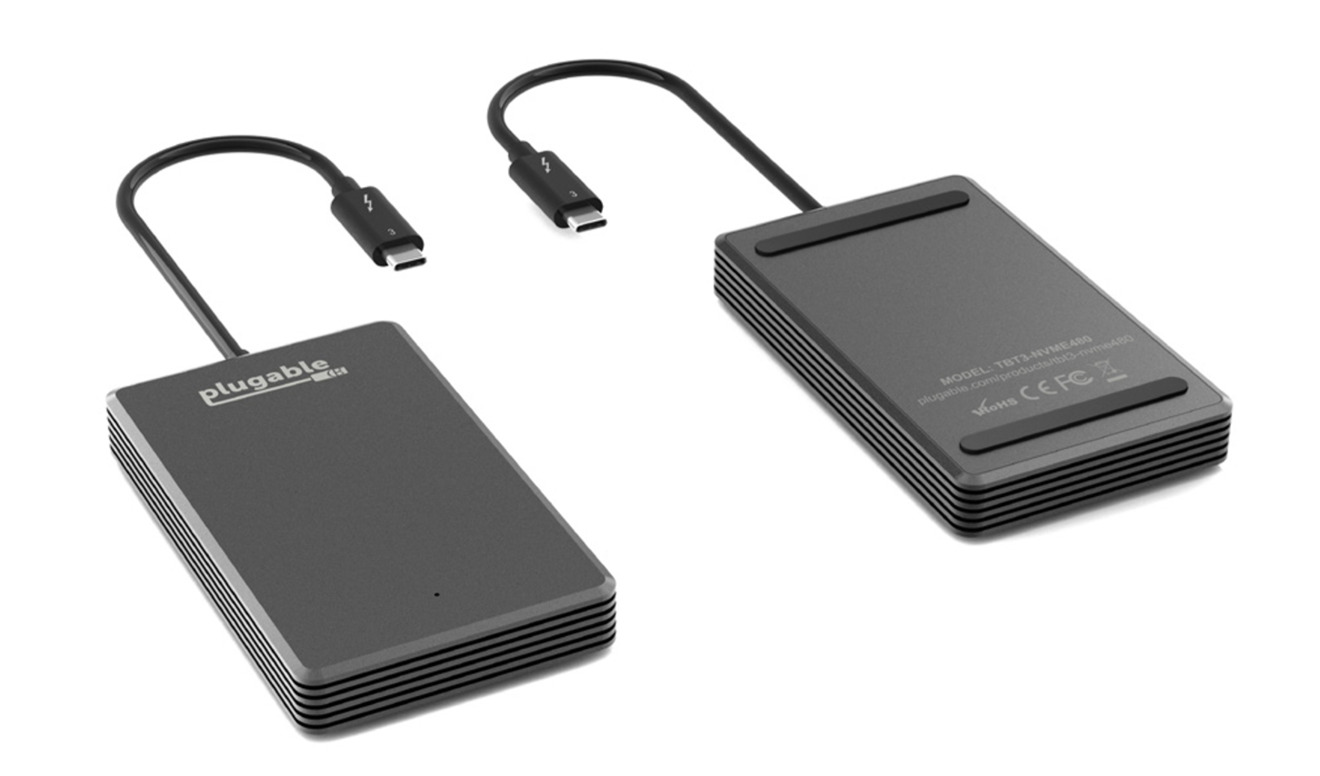 Dock and accessory producer Plugable introduced the Thunderbolt 3 480GB NVMe Solid State Drive at CES, an external storage device that takes advantage of the high bandwidth of Thunderbolt 3 connections to offer fast transfers in a highly portable form factor.
Plugable's Thunderbolt 3 drive uses NVMe to allow for a direct interface with PCI3 controllers without an intermediary chipset, instead of relying on usual connectivity methods that are limited by a SATA III interface. With this change, it is claimed that the drive is capable of being five times faster than a SATA III equivalent connected over USB 3.1 Gen 2.
The drive is capable of sequential speeds of more than 2,400 megabytes per second for reading, and over 1,200 megabytes per second for writing. Actual transfer speeds will ultimately depend on the host system it is connected to, as well as the workload, and however much of the 40 gigabit per second bandwidth of Thunderbolt 3 itself is used by other devices when daisy chained.
This high transfer speed is said by the manufacturer to be ideal for those requiring a "no-compromise performance solution" that demands "maximum disk performance." Example use cases include fast backups, as well as accessing and storing the large files used in video editing projects.
Produced in an aluminum casing with a single integrated Thunderbolt 3 cable, the drive does not require an additional power source, using the same Thunderbolt 3 connection for both power and data transfers. The drive itself is compatible with Mac systems with a Thunderbolt 3 connection running macOS Sierra or later, as well as similarly-equipped PCs running Windows 7 or later.
The Plugable 480GB Thunderbolt 3 Drive is expected to ship in the first quarter of 2018, though pricing has yet to be revealed.