Wemo Bridge adds Apple HomeKit to Belkin's line of smarthome accessories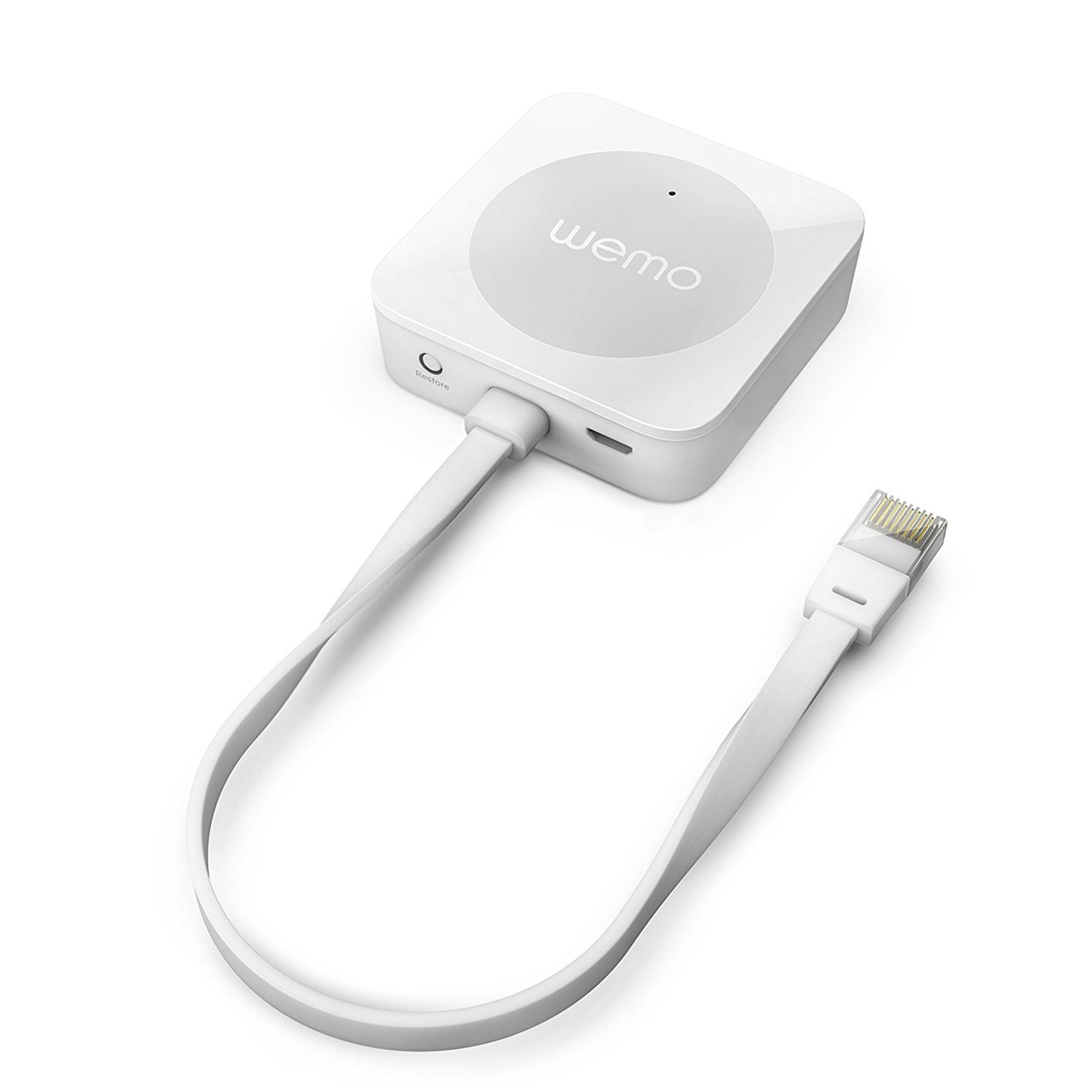 At the Las Vegas Consumer Electronics Show Belkin made good on years of promises and launched the Wemo Bridge, which lets other Wemo smarthome accessories link with Apple's HomeKit.
The Bridge connects to a Wi-Fi router through an Ethernet cable, and pairs with the Wemo Dimmer, Mini, Light Switch, Insight, and Motion Sensor. HomeKit compatibility means that those accessories can be controlled through Siri or the iOS and watchOS Home apps, and put into scenes and automations with third-party accessories.
Belkin announced plans to support HomeKit years ago, but in March 2016 the company put those plans on hold, admitting it would need new hardware. The Bridge was revealed in May 2017 — originally with a fall release date.
Such intermediate technology is relatively commonplace for HomeKit, since the platform previously required hardware authentication, and many devices were unable to handle the tough encryption demands on their own. Last year however Apple loosened some of its restrictions, most notably allowing software authentication.
The Bridge is now available through a number of retailers at a cost of $39.99.