U.S. government questions Apple over iPhone slowdown debacle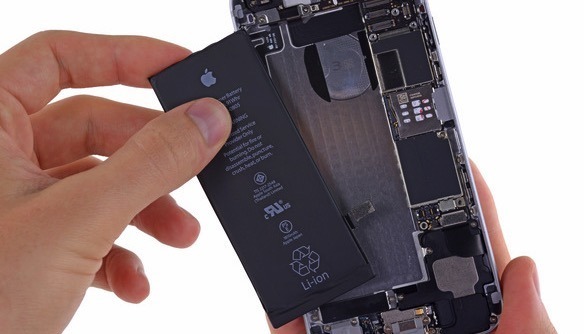 Following revelations that the French government opened an investigation into Apple's decision to throttle the performance of older iPhones with deteriorated batteries, a U.S. senator on Tuesday sent a letter to CEO Tim Cook requesting details about the hardware policy.
In his letter to Cook, Sen. John Thune, chairman of the Senate Commerce Committee, asked a series of questions to suss out the company's policies on slowing down iPhones with depleted battery cells, reports The Wall Street Journal.
Apple has been under fire since it admitted to throttling processor performance on some older iPhone models last month.
In December, a Reddit user detailed what appeared to be evidence of CPU throttling on iPhones with degraded batteries, claims that were later backed up by Geekbench's John Poole. Aggregating multiple iPhone benchmark tests, Poole found a correlation in iPhone slowdowns, battery age and iOS version, with a noted change in performance apparent between iOS 10.2 and iOS 10.2.1.
Apple released iOS 10.2.1 in 2016 to deal with unexpected shutdowns afflicting iPhone 6, iPhone 6s and iPhone SE models, though the company failed to disclose how the firmware fixed the apparent problem.
In a statement last month, Apple said the built-in iOS feature helps "smooth out the instantaneous peaks only when needed to prevent the device from unexpectedly shutting down during these conditions." The same technology has been carried forward with iOS 11.2 to cover iPhone 7, and Apple says the feature will be further implemented in future products.
Customers who took offense to Apple's decision to remotely install a performance-capping feature, or more specifically the company's lack of transparency on the matter, began to file class-action lawsuits in a bid to recoup lost expenses. More than 30 complaints have been filed in the U.S. so far, including a case being handled by Hagens Berman, the consumer rights law firm that successfully obtained a $450 million settlement from Apple over e-book price fixing in 2015.
For its part, Apple apologized for not communicating the implementation to iPhone owners. At the same time, the company dropped the cost of out-of-warranty battery replacements from $79 to $29 in a play for positive customer sentiment.
"Apple's proposed solutions have prompted additional criticism from some customers, particularly its decision not to provide free replacement batteries," Thune writes.
Thune goes on to ask how Apple is tracking customer complaints related to the processor slowdown issue, and whether the company is looking into rebates for iPhone owners who paid full price for a battery replacement prior to the discount offer, the report said. Thune requests Apple respond to the queries by Jan. 23.
News of the U.S. government's interest in Apple's handling of iPhone battery woes comes just one day after French regulators initiated an investigation into identical issues. In that case, the DGCCRF anti-fraud agency is following up on a private complaint by Stop Planned Obsolescence.