Scosche intros new iPhone-compatible MagicMount Charge & Elite lines
By Roger Fingas
Thursday, January 11, 2018, 01:05 pm PT (04:05 pm ET)
Accessory maker Scosche announced a series of car mounts this week, including the MagicMount Pro Charge line, supporting Qi wireless charging on the iPhone 8, 8 Plus, and X.




The Charge products come in Vent, CD, Surface, and Window/Dash versions, depending on what part of a vehicle people want to attach to. Each supports 5- and 10-watt charging, though it's not certain if they can handle the 7.5-watt mode iPhones use in fast charging.

Regardless of the mount type, the products use magnetic technology, with a 360-degree adjustable cradle. Each package includes an AC adapter, a micro USB cable, and two MagicPlates with adhesive.

A related product, the Qi Dock Powerbank, can charge a phone and a portable battery simultaneously.

Also unveiled this week was the MagicMount Elite line, without Qi charging but using more visually appealing metal construction.





All of the new Scosche accessories will ship sometime in the spring, when pricing should be available as well.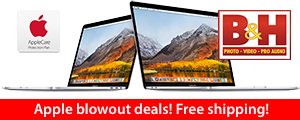 2018 13" Touch Bars
Price
Save
2.3GHz/8GB/256GB (Gray)
$1,699.00+
$100
2.3GHz/8GB/512GB (Silver)
$1,879.00+
$20
2.3GHz/16GB/512GB (Gray)
$2,099.00+
$100
2.7GHz/16GB/512GB
$2,449.00+
$50
2.7GHz/16GB/1TB
$2,849.00+
$50
2018 15" MacBook Pros
Price
Save
2.2GHz/16/256GB/555X
$2,215.00+
$185
2.2GHz/32/1TB/560X
$3,449.00+
$50
2.6GHz/16/512GB/560X
$2,575.00+
$224
2.6GHz/16/1TB/560X (Gray)
$2,999.00+
$200
2.6GHz/32/1TB/560X (Gray)
$3,399.00+
$200
2.6GHz/32/2TB/560X (Gray)
$3,999.00+
$400
Click here for dozens more configurations
+ Free shipping within the contiguous U.S.
Lowest Prices Anywhere!

13" MacBook Pros
Price
You Save
3.1GHz/8GB/256GB Gray
$1,679.00
$120.00
3.1GHz/8GB/256GB Silver
$1,704.00*
$95.00
3.1GHz/8GB/512GB Gray
$1,849.00*
$150.00
3.1GHz/16/512GB Gray
$2,099.00
$100.00
15" MacBook Pro
Price
You Save
2.8GHz/16/256/555 Silver
$2,199.00*
$200.00
2.8GHz/16/256/560 Gray
$2,299.00
$200.00
2.9GHz/16/512/560 Gray
$2,599.00
$200.00
2.9GHz/16/1TB/560 Gray
$2,999.00
$200.00
3.1GHz/16/512/560 Gray
$2,799.00
$200.00
3.1GHz/16/2TB/560 Gray
$3,899.00
$300.00

*

price with Promo Code:

APINSIDER

prices.appleinsider.com for more configurations