Western Digital ships G-Speed Shuttle external storage devices with dual Thunderbolt 3 ports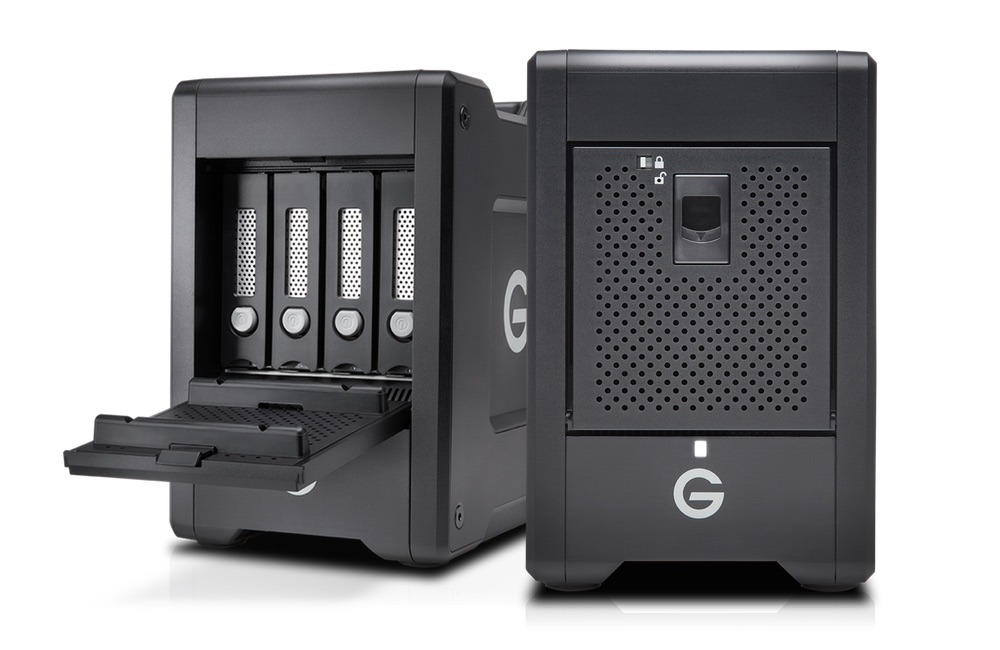 Drive producer Western Digital has launched two models of the G-Speed Shuttle, an external storage device range aimed at content creators that offers up to 48 terabytes of capacity and boasts fast transfer speeds using Thunderbolt 3 connectivity to connect to an iMac Pro or MacBook Pro.
At its core, the new G-Speed Shuttle models consist of a four-bay enclosure that can hold drives with capacities of up to 12 terabytes. Two versions are offered, with one offering all four bays for use with removable enterprise-grade drives, while the ev Series Bay Adapter model uses only two of the bays, with the other pair are fitted with ev bay adapters to help offload data from ev Series drives and readers.
The units also differ in terms of RAID support, with the four-drive model offering RAID 0, 1, 5, and 10, while the EV version has RAID 0, 1, and 10 support. There is also a difference in transfer speed capability between the units, with the ev Series version offering maximum transfer speeds of up to 500 megabytes per second when reading data compared to the other's 1,000 megabytes per second.
The drives used in the storage units are HGST-branded Ultrastar enterprise-class 7,200rpm drives, supplied with a five-year limited warranty. WD is also supplying the drives pre-formatted for use with macOS, but advises they can be easily reformatted for use with Windows systems.
Both units are claimed to be optimized to support multi-stream 4K and 8K production workflows, making them useful for those wanting to perform multi-camera editing in real time, or for fast renders using multiple video sources. WD also calls it a highly transportable design for on-location work, with a handle built into the compact enclosure for carrying it between shooting and editing environments.
Taking advantage of Thunderbolt 3's 40 gigabit per second bandwidth, WD has included dual Thunderbolt 3 ports on both units. This includes support for daisy chaining for up to five other devices, including 4K monitors and other storage sources, all operating through a single connection to the host computer.
The four-bay G-Speed Shuttle is available to buy in the US now and is offered in four different capacities, starting from $1,799.95 equipped with 16 terabytes of storage and rising to $3,799.95 for 48 terabytes. The ev Bay Adapter-equipped version is also out now and ships in two capacity options, with the 20 terabyte and 24 terabyte models priced at $1,999.95 and $2,299.95 respectively.