Apple's Tim Cook talks education, says he wouldn't want his nephew using social media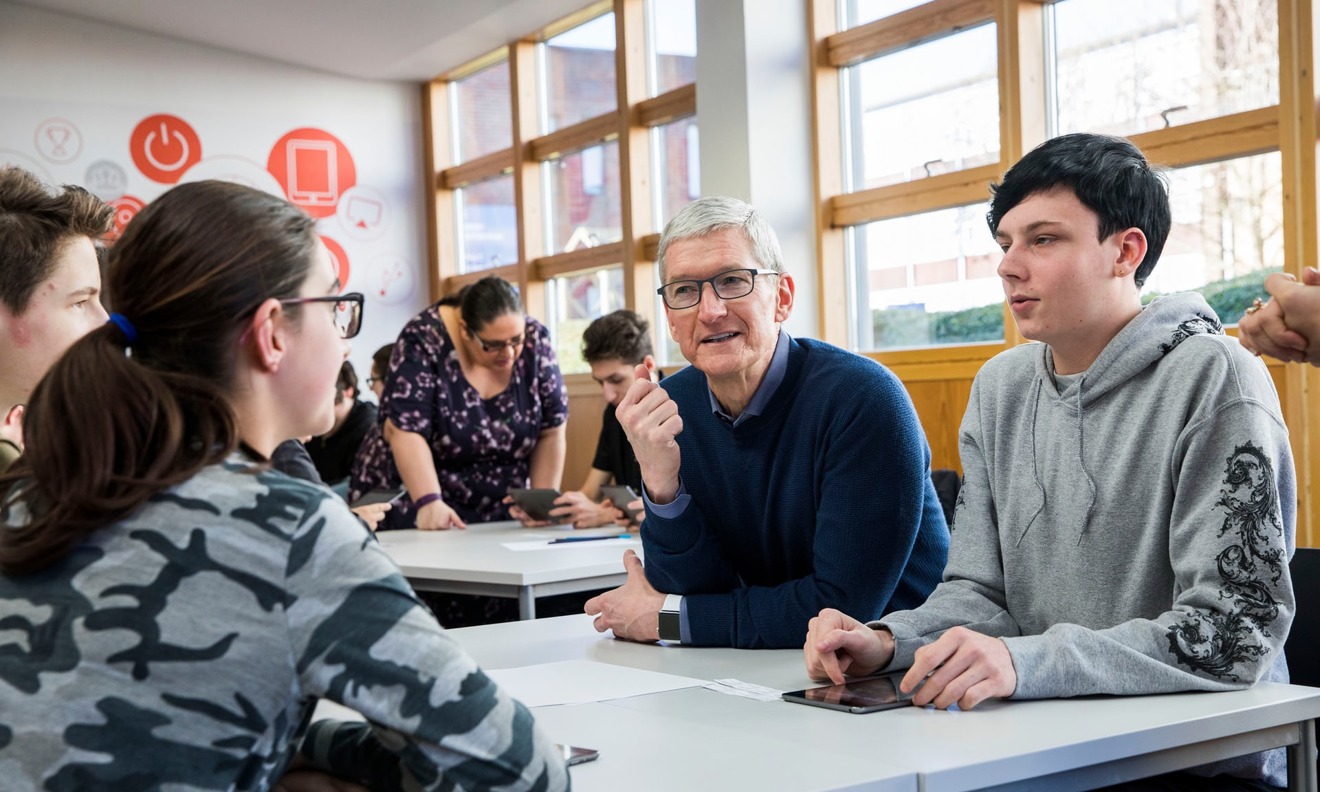 AppleInsider is supported by its audience and may earn commission as an Amazon Associate and affiliate partner on qualifying purchases. These affiliate partnerships do not influence our editorial content.
As part of a European tour to promote Apple's new university coding courses, the company's potentate sat for a wide-ranging discussion during a stop at Harlow College in the U.K.
The first port on Cook's voyage of chat was the utilization of technology both in and out of the classroom. Cook noted that while Apple has an interest in promoting tech as an educational tool, it's not necessarily always the best option.
"I don't believe in overuse [of technology]. I'm not a person that says we've achieved success if you're using it all the time," he said, according to The Guardian. "There are are still concepts that you want to talk about and understand. In a course on literature, do I think you should use technology a lot? Probably not."
Cook said that he considers social media usage among children problematic, though he didn't elaborate.
Apple "has a deep belief...that education is a great equalizer of people," Cook said.
"I don't have a kid, but I have a nephew that I put some boundaries on. There are some things that I won't allow; I don't want them on a social network," he added.
On the role of coding in education and Apple's place in that field, Cook was more direct.
"I think if you had to make a choice, it's more important to learn coding than a foreign language. I know people who disagree with me on that. But coding is a global language; it's the way you can converse with 7 billion people," he said.
The company announced earlier in the day that an Apple-designed "App Development with Swift" course would be coming to nearly 100 European colleges and universities. Harlow is one of the universities adopting that curriculum.