Asset icons pulled from iOS beta show muted HomePod microphone, environmental alerts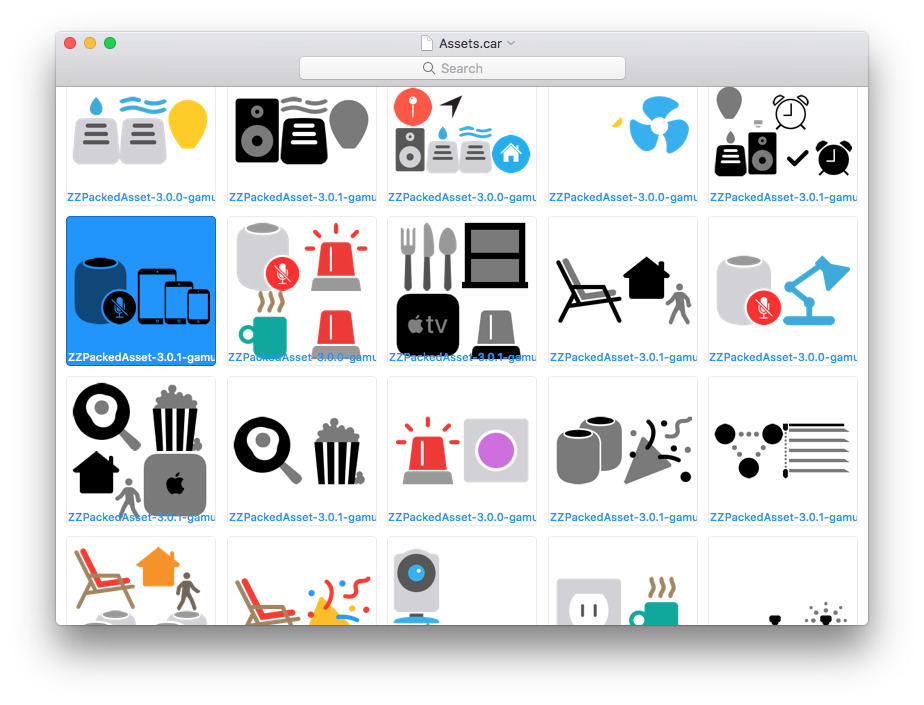 Delves through iOS beta firmware released on Friday has revealed some HomePod iconography, showing an Apple TV, assorted environmental icons probably for HomeKit, a muted microphone icon associated with the HomePod, and other graphics associated with use and setup of Apple's Siri speaker.
Discovered by Filipe Esposito in the latest iOS 11.2.5 beta, and posted on Twitter, the graphics are all the same art style that doesn't match anything else in iOS or macOS. Esposito also believes that there are strings in the code that suggest that a HomePod can recognize multiple voices, and provide custom responses tailored to those individuals.
According to the Home app assets, users with HomePod will be able to create "scenes" that disable Siri temporarily. It will probably be very useful for parties. pic.twitter.com/k2gPc50Kmr

Filipe Espsito  (@filipekids) January 21, 2018
Other graphics in the asset file include an assortment of environmental icons like water, a picture of a spinning fan, temperature icons, and an assortment of other alert graphics.
The graphics were found inside a HomeUI private framework included with the iOS beta.
Apple's $349 HomePod was revealed at the 2017 WWDC and will ship later than the previously announced December. It is powered by an Apple A8 chip featuring realtime acoustic modeling, audio beam-forming, and multi-channel echo cancelation. It also features a subset of Siri, optimized for music consumption.
Alongside the iOS 11.2 beta and HomePod firmware update, Apple noted that full SiriKit requests, such as those involving contacts, Messaging, Lists, and Notes will be handed off to a connected iPhone or iPad for processing. Looking further at developer documentation, music-related requests look to be handled independently on the device, and won't require handoff to a linked device.
Earlier firmware examinations suggested that the A8-powered HomePod will boast 1GB of RAM and a 272-by-340 pixel screen, suggesting that rudimentary app support will be possible for the hardware in the future.