Apple's $7M in government lobbying dollars higher than ever, still eclipsed by Amazon, Facebook, Google, Microsoft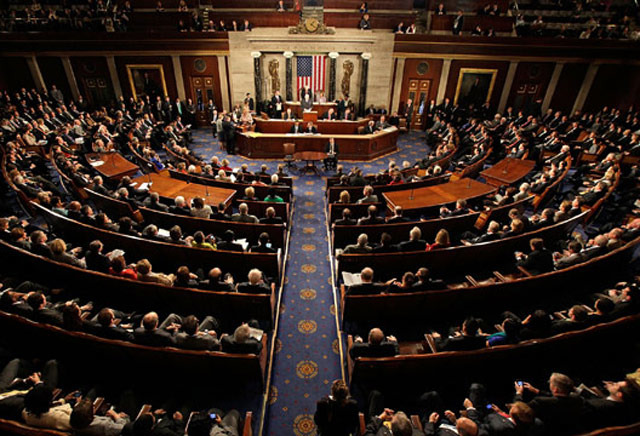 AppleInsider is supported by its audience and may earn commission as an Amazon Associate and affiliate partner on qualifying purchases. These affiliate partnerships do not influence our editorial content.
Apple's lobbying money grew dramatically to $7 million in 2017 — but the biggest spender was Google, coming in at more than $18 million spent on lobbying efforts.
The data, collated by Re/code, not only shows the increase in Apple's spending, but in most of the other big US tech companies as well. All told, Amazon spent $12.8 million, Facebook doled out $11.5 million, both increases year-over year.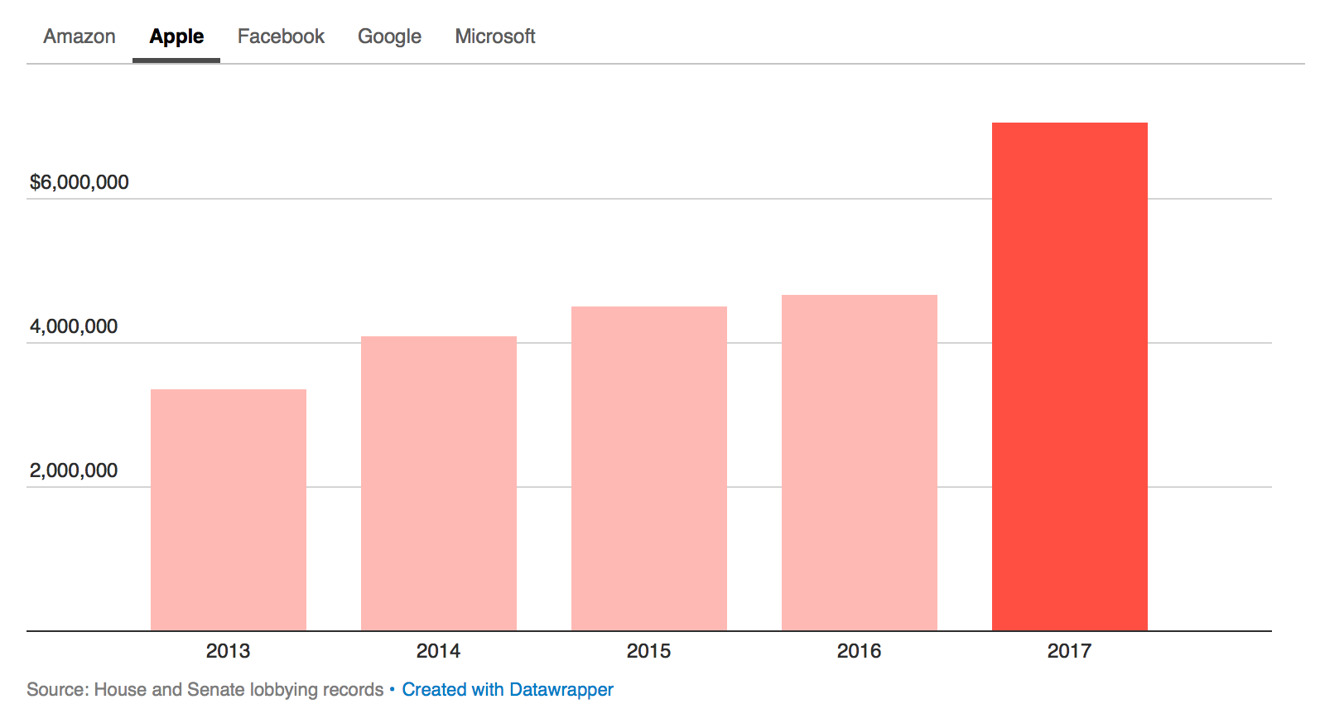 Microsoft's spending stayed relatively stable as it has for the last four years, at around $8.4 million.
What specifically the companies have spent the lobbyist dollars on is not clear. Amazon has been battling the government about package delivery subsidies, and its acquisition of Whole Foods. Facebook continues to be under fire for proliferation of so-called "fake news" in user feeds.
Apple entered the year still dealing with fallout from assorted iPhone encryption sagas.
All of the companies sought revivification of DACA, and continue to have disagreements with the Trump administration on other immigration-related issues. Also lobbied for was tax reform including a decrease in taxes on overseas cash repatriation.
Due to the potentially political-oriented nature of the topic, comments are disabled for this article.