Apple's first HomePod ads urge customers to 'order now'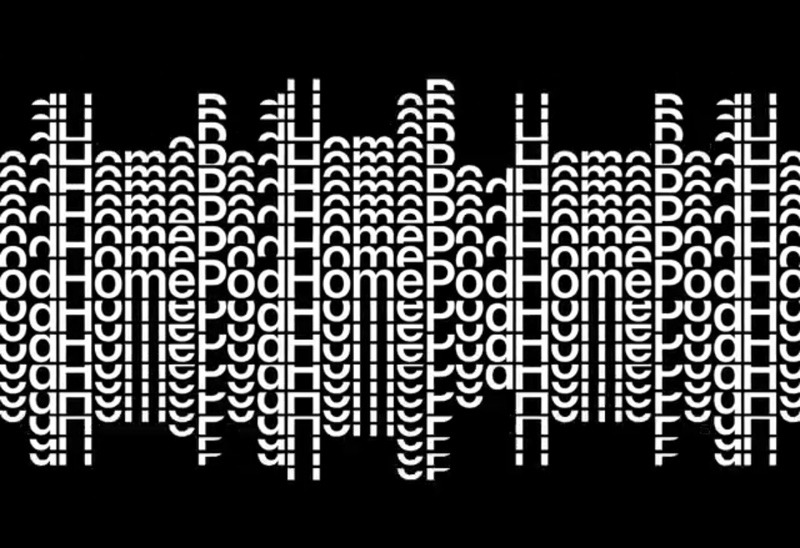 Apple Kicked off promotional efforts for its new HomePod on Saturday with four short ads showing off the smart speaker's svelte chassis and unique LCD control panel.
Each of the videos posted to Apple's YouTube channel are 16 seconds in length, suitable for online interstitials and social media campaigns. The ads are the first to promote HomePod sales, which started on Friday.
Heavy on style and light on content, the commercials are reminiscent of media player visualizers like those made popular by iTunes. Text reading "HomePod," accomplished in Apple's San Francisco font, pulses, dissolves, warps, bends and multiplies to the beat of popular songs.
Featured in this first set of ads are "Holy Water" by Hembree, "Ain't I" by Lizzo, "All Night" by Big Boi and "DNA" by Kendrick Lamar.
Following each visualizer sequence is a series of quick moving close-ups of HomePod. The glory shots show off the device's stout design, sleek fabric mesh covering and LCD top panel, the latter of which plays double duty as a touch interface for media playback and Siri control.
Each ad concludes with a call to "Order Now."
HomePod represents Apple's first foray into the smart speaker space, an industry largely created — and dominated — by Amazon and its line of Alexa-equipped Echo products. Similar to Amazon and Google Home devices, HomePod features tight integration with Apple's Siri virtual assistant, which can be called upon to control media playback, command HomeKit accessories and answer basic queries.
Priced much higher than competing speakers, Apple is pushing hard to differentiate HomePod by touting its specialized audio components like a multi-microphone, multi-tweeter array that assists in beamforming and adaptive noise cancellation. Early previews of the device praise HomePod's sound quality, but question whether that and basic Siri capabilities justify a high $349 price tag.
After announcing a start to preorders earlier this week, Apple activated HomePod sales on Friday.