HomePod preorders begin via Apple, smart speaker arrives Feb. 9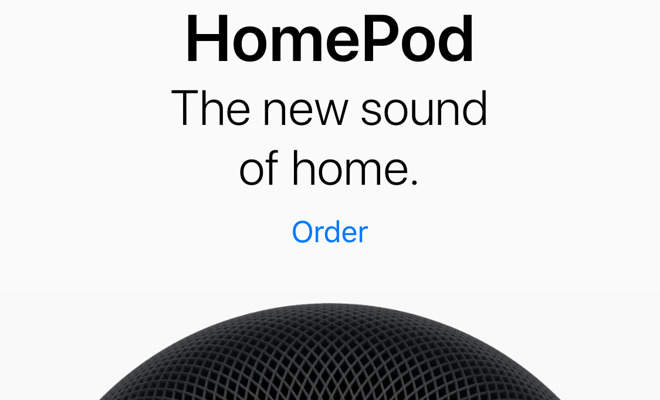 AppleInsider may earn an affiliate commission on purchases made through links on our site.
Apple on Friday morning began accepting preorders for HomePod, the company's entrance into the smart speaker space with audiophile-focused premium sound. The $349 accessory will ship to users in two weeks, on Feb. 9.
Preorders began first via the official Apple Store app around 5:30 a.m. Pacific, 8:30 a.m. Eastern. That was a bit later than usual for new product launches — for example, last fall, devices like the iPhone X, iPhone 8 and Apple Watch Series 3 all saw sales kick off at 12:01 a.m. Pacific, 3:01 a.m. Eastern.
While preorders were being accepted via the Apple Store app, Apple's website did not immediately begin accepting orders.
Priced at $349, the HomePod is positioned as a high-end audio device for superior music streaming. That's different from cheaper competitors like the Amazon Echo and Google Home, which focus on voice-driven personal assistants.
Apple's offering does, however, include integration with its own assistant, Siri. It also connects to Apple Music, and supports AirPlay for other third-party music services.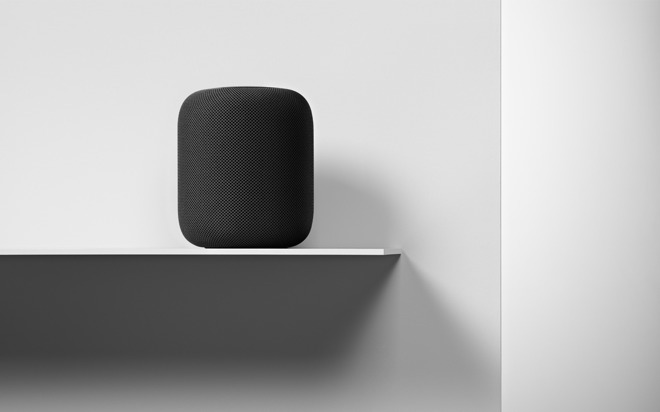 At launch, the HomePod is available in the U.S., U.K. and Australia. In the U.S., it will also be sold through Best Buy, while other retailers will offer it internationally.
The HomePod is powered by an Apple A8 chip featuring realtime acoustic modeling, audio beam-forming, and multi-channel echo cancelation.