Logitech adds notification snapshots, whole-home subscriptions for HomeKit-enabled Circle 2 camera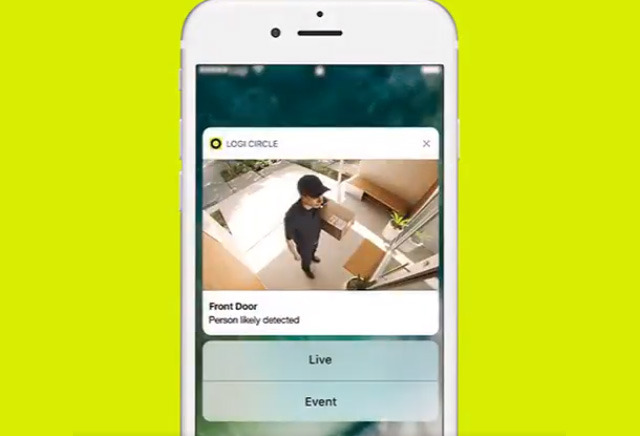 Looking to ramp up appeal, Logitech on Wednesday announced a pair of upgrades for the Circle 2, its iPhone- and iPad-compatible security camera.
The most significant of these is Notification Snapshots — essentially, image previews when motion alerts are triggered in the Logi Circle app. Normally these are just thumbnails, but they can also be expanded, and people with a Circle Safe Premium subscription will get a zoomed-in view of the person, animal, or object which sparked the alert.
Existing Circle 2 owners must update their firmware by going into the app's settings menu, tapping "More Settings," then "Update Firmware."
To better compete with rivals like Netgear, Logitech is preparing to introduce multi-camera Circle Safe Home subscriptions. The Basic Home plan will cost $6.99 per month or $69.99 per year, and support up to 14 days of cloud recording for five cameras. Premium Home will cover the same number of cameras for $17.99 per month or $179.99 per year, but offer 31 days of storage, person detection, motion zones, and more advanced alert and event filters.
By default every Circle 2 comes with just 24 hours of free recording.
Logitech hasn't said when the Home plans will be available. To learn more about the Circle 2, check out AppleInsider's official review.