Apple aims to achieve net cash balance, hints at investments and M&A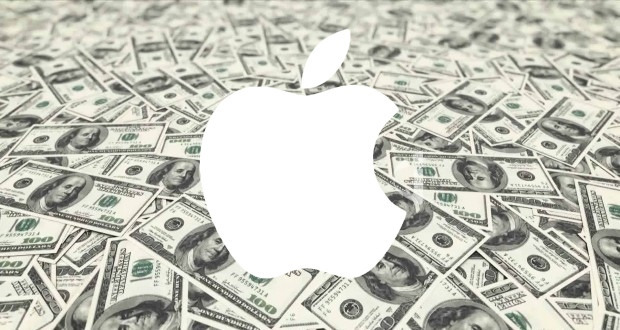 AppleInsider is supported by its audience and may earn commission as an Amazon Associate and affiliate partner on qualifying purchases. These affiliate partnerships do not influence our editorial content.
Apple is looking to reduce its gigantic cash hoard to become "net cash neutral" over time, according to CFO Luca Maestri, suggesting the company is planning to mete out dividends, accelerate stock buybacks or perhaps increase mergers and acquisitions operations.
In an earnings conference call on Thursday, Maestri said Apple is looking to shrink its cash balance, which currently stands at $285 billion or $163 billion excluding debt, down to nothing. The strategy is in stark contrast with Apple's traditional financial model that saw the firm hoard cash overseas in anticipation of lower U.S. tax rates.
"We have now the flexibility to deploy this capital," Maestri said, adding that the process will be completed "over time because that amount is very large."
Last month, Apple announced plans to pump $350 billion into the U.S. over the next five years, an investment that will include the repatriation of overseas money. As a result, the company is expecting to pay $38 billion in taxes.
Maestri was cagey when asked what Apple plans to do with the $163 billion, but his answer hinted at potential increases to dividends and stock buybacks. The executive pointed to past quarters in which Apple funneled "effectively 100 percent" of free cash flow to shareholders, saying future plans will likely follow that approach.
While vague, the statement strongly suggests stock holders will benefit from existing programs. Tellingly, Maestri said Apple intends to "make the best decisions in the interest of our long term shareholders."
Elaborating on the matter in an interview with Financial Times, Maestri confirmed the capital allocation could include M&A, dividends and buybacks.
During today's conference call, CEO Tim Cook noted the allocation will bring cash and debt in equilibrium.
"What Luca's saying is not cash equals zero, he's saying there's an equal amount of cash and debt," Cook said.
Maestri said a more detailed overview of Apple's cash plans would be unveiled when the company reports March quarter results, likely in April.