Premium-priced iPhone X, iPhone 8 propel Apple to $88.3B in revenue in its best quarter ever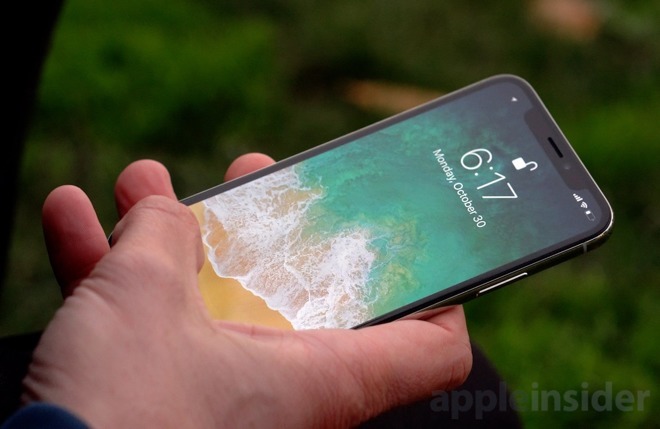 Apple continued its streak of record breaking holiday quarters, coasting to new heights yet again with revenue of $88.3 billion and earnings per share of $3.89, based largely on the highest-ever average selling prices for iPhone lineup.
The biggest story in Apple's quarter was the average selling price of the iPhone, reaching about $796.42 and representing by far the highest level ever for the handset.
Those numbers were no doubt driven by the launch of the iPhone X, which carries a $999-and-up price tag.
Overall iPhone sales, however, were down 1.2 percent year over year, reaching 77.3 million units and coming short of investor expectations. However, revenue from the iPhone came in higher than Wall Street anticipated, due to the massive ASP.
Investors had forecast that Apple would hit 79 million iPhones sold in the quarter, which would have just beat out the old record. The previous record of 78.3 million was a year ago, in the holiday quarter of the 2016 calendar year — Apple's first fiscal quarter of 2017.
For comparison, in the first fiscal quarter of 2017, Apple generated $78.4 billion in revenue. In the first fiscal quarter of 2016, spanning the calendar year 2015 holiday quarter following the iPhone 6s release, Apple generated $75.9 billion. And for the holiday 2014 quarter, Apple cranked out $74.6 billion on the strength of the large-screen iPhone 6 family launch.
"We're thrilled to report the biggest quarter in Apple's history, with broad-based growth that included the highest revenue ever from a new iPhone lineup. iPhone X surpassed our expectations and has been our top-selling iPhone every week since it shipped in November," Apple Chief Executive Tim Cook said. "We've also achieved a significant milestone with our active installed base of devices reaching 1.3 billion in January. That's an increase of 30 percent in just two years, which is a testament to the popularity of our products and the loyalty and satisfaction of our customers."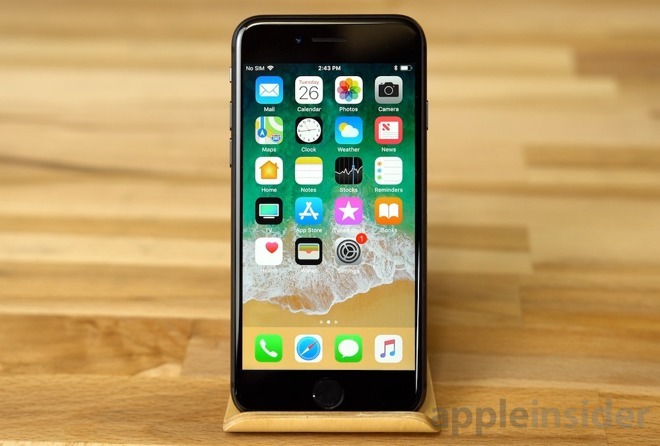 The iPhone X was available for two months of the quarter, with the iPhone 8 family available for the entire quarter. Other products new to the quarter include the iMac Pro, which shipped for only a few days in the quarter.
As for the iPad, sales were up slightly — 0.7 percent — year over year to 13.2 million. iPad revenue grew a bit more, by 5.9 percent, reflecting the popularity of the iPad Pro.
Mac sales, however, fell 4.8 percent from a year prior, to 5.1 million. Revenue was down the same percentage.
Apple's revenue from software and services was $8.5 billion, while revenue from "other" products (including the Apple Watch) reached $5.5 billion. Revenue was up 13 percent year over year, while EPS was up 16 percent.
Last fall, Apple forecasted, Apple forecasted holiday revenue between $84 billion and $87 billion — mostly on the strength of the iPhone X. Tim Cook notably predicted that the quarter would be the "best quarter ever," a prediction borne out by Thursday's actual results.
While a record setting holiday quarter was expected, a year over year decrease in iPhone units could cause concern among investors seeking growth. Another issue on Wall Street: guidance for Apple's March quarter, which came in below expectations.
For the next quarter, Apple has forecast revenue between $60 billion and $62 billion, with gross margins between 38 percent and 38.5 percent. The company expects operating expenses between $7.6 billion and $7.7 billion, other income of $300 million, and a tax rate of about 15 percent.
"Thanks to great operational and business performance, we achieved all-time record profitability during the quarter, with EPS up 16 percent," Apple Chief Financial Officer Luca Maestri, said. "Cash flow from operations was very strong at $28.3 billion, and we returned $14.5 billion to investors through our capital return program."