Data mining efforts reveal quests arriving in future 'Pokemon Go' update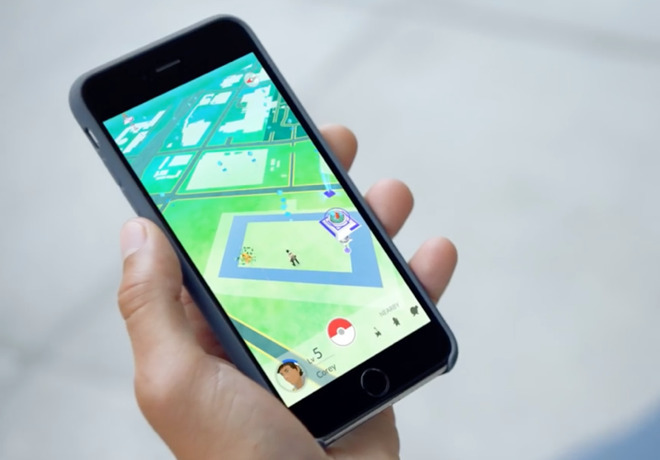 'Pokemon Go' may soon get an update to add some single player-focused content to the popular Niantic game for iPhone, after data mining efforts revealed elements of a new quest system that could offer more things to do in the game, as well as teaching new players basic gameplay concepts.
Analysis of a recent update to "Pokemon Go" by users of the subreddit 'The Silph Road' revealed a number of changes that were not publicly announced by Niantic for the update's release. Among the hidden additions are a series of quests, filling out the existing daily spin and daily catch bonuses with more items to accomplish.
Two types of quests will be offered, consisting of "Challenge" and "Story" versions, with a total of ten potential objectives to fulfill. The previous first catch and Pokestop visits of the day will be joined by quests relating to catching Pokemon, spinning at a Pokestop, hatching eggs, walking, feeding Pokemon, winning gym battles, completing raids, and leveling up, as well as a "multi-part" quest type.
There also appear to be mechanisms in place that will require players to fulfill a set of preconditions before embarking on a quest, such as collecting a specific medal, achieving a minimum level, or by completing another quest beforehand. Lastly, the quests will provide rewards upon completion, though it is unclear what they will be.
It appears that quests may be picked up or completed by interacting with characters, with references to non-player character Professor Willow found in the update, and other characters that already appear in the game are expected to be used in a similar way. There may also be more character animations added in the future, as two expressions for "Unset" and "Happy" emotional states have been discovered, with the latter possibly used once quests are completed.
While the quest references appear in the game's files, it isn't currently available to use within the game itself. It is likely that Niantic added the code in preparation for the later addition of the features, but it is unknown when it will be available.
It has also been discovered that the energy bar for combat has been updated with new attributes and a "key" system for tracking a bar's progress, which the subreddit users suggest could be used to employ multiple energy bars per player. Notably, the player's latitude and longitude are now stored in a new attribute, and though it is unclear what this could be used for, current speculation points to it being used as part of additional anti-cheat measures.
Active changes included in the latest 1.61.1 update includes a refresh of the in-game news feature that prioritizes unread items, the ability to search for "Shiny" Pokemon in the user's Pokedex, and other performance improvements.
Weighing in at 302.5 megabytes, "Pokemon Go" is a free download that works with all iPhones, iPads, and iPod Touches running iOS 9.0 or later. This is set to change on February 28, as Niantic plans to make the game compatible with iOS 11.0 and later, making it unplayable on older devices like the iPad 2, iPhone 5 and 5c, and the original iPad mini.