Legendary Pokemon Rayquaza added to 'Pokemon Go,' Aspyr discounts 'Civ VI' for iPad to half price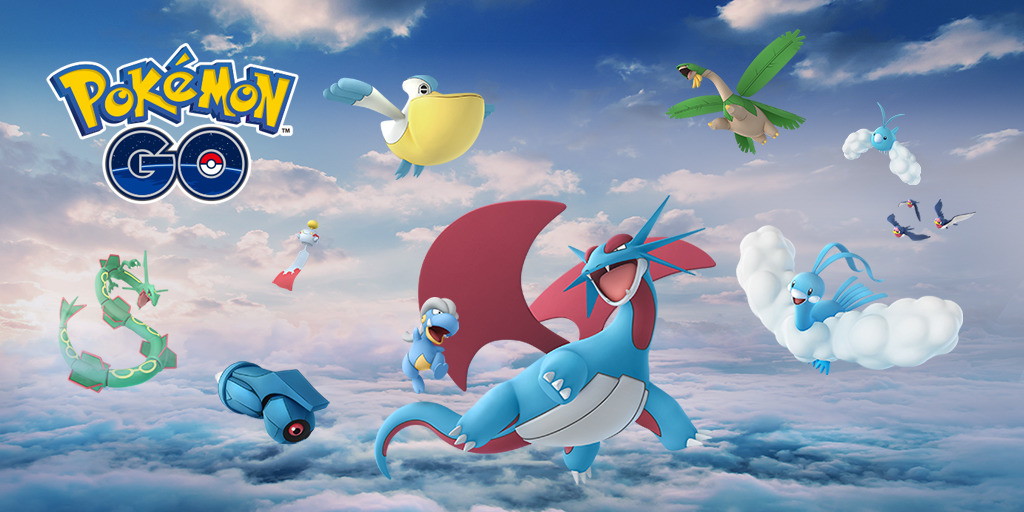 Niantic is teasing the upcoming addition of a new legendary Pokemon that players of 'Pokemon Go' will soon be able to collect with their iPhones, meanwhile Aspyr has discounted 'Civilization VI' for the iPad to half its regular price, bringing the strategy game down to $29.99 for a limited time.
Starting from Friday and running until March 16, "Pokemon Go" will feature Rayquaza, a legendary Pokemon that originally appeared in the "Pokemon Ruby" and "Pokemon Sapphire" Nintendo console games. During the period, it will be possible to discover and capture the Pokemon during Raid Battles around the world.
At the same time as Rayquaza, a number of other flying- and dragon-type Pokemon from the Hoenn region will be appearing in "Pokemon Go" for the first time, including Salamence, Altaria, and Metagross. To celebrate their arrival, all wild encounters until February 13 will feature these new Pokemon, giving players a better chance of acquiring them during the period.
As part of the same event, new special boxes will be available in the in-game store until February 23, providing Raid Passes, Incubators, and Star Pieces. Lastly, Lure Modules, which can be used to attract Pokemon to a location, will be able to stay active for up to six hours at a time until February 23.
Players looking to catch the legendary water-type Pokemon Kyogre will still have a chance to do so in Raid Battles, but only until February 14.
Earlier this week, data mining efforts revealed Niantic has laid the groundwork to adding quests to the game, including new interactions and animations with non-player characters. While references to these items have been found by fans, Niantic has yet to confirm these features are on the way in the iPhone game.
Aspyr Media has temporarily discounted "Sid Meier's Civilization VI" for the iPad to half its regular price. Usually a free download with an in-app purchase to unlock all content, the price to unlock the game completely has lowered from its regular $59.99 price tag down to $29.99, with the offer running until March 1.
Released in December, the iPad version is a port of the macOS strategy game, where players must take their civilization from the Stone Age to the Information Age, advancing their culture and researching new technologies. Playing as one of 20 historical leaders, diplomatic relations need to be maintained with other sides, forming alliances and negotiating over time, or waging war if agreements cannot be met or kept.
For iOS, Aspyr introduced a local multiplayer mode alongside other typical gameplay options, including the ability to complete and co-operate with others in situations designed to be completed in a single session.
The half-price discount arrives at the same time as the release of "Civilization VI: Rise and Fall," an extension to the game that introduces Golden and Dark Ages that temporarily affect the fortunes of a civilization across an era, a new loyalty system that can allow the control of cities to flip to different players without military intervention, and other enhancements. While "Rise and Fall" is out on PC, Aspyr advise they are actively working on bringing it to macOS in the future, but advised AppleInsider that it does not yet have a release date.
Weighing in at over 3.1 gigabytes, "Civilization VI" has relatively high requirements, needing an iPad Air 2, 2017 iPad, or any iPad Pro to play, and runs on iOS 11.0 or later. The free download also provides some time for players to try out the game, with up to 60 turns playable before requiring the unlocking fee.