Android-powered Essential Phone estimated to have shipped just 88K units in 2017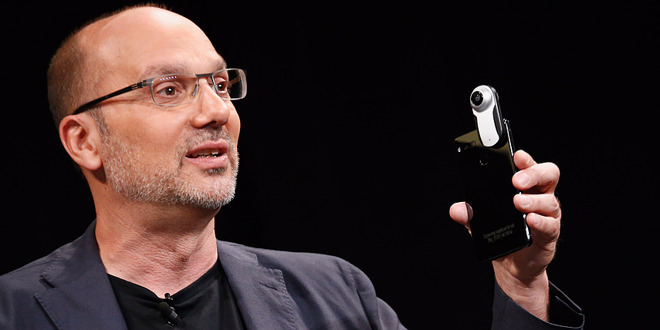 Despite being one of the first handsets on the market with an edge-to-edge display, the Essential Phone, pioneered by former Android chief Andy Rubin, failed to compete with the likes of Apple's iPhone X in any meaningful way, with one new estimate suggesting just 88,000 units were shipped last year.
The low sales estimate for Essential was shared this week by IDC Research Director Francisco Jeronimo, who noted that the company "is still a long way from becoming a successful venture." Shipments of the Essential Phone began in July 2017, months before Apple's iPhone X was even announced.
First unveiled last May, the Essential Phone is an Android-based handset with a titanium body, ceramic back, and a 5.71-inch 2,560-by-1,312-pixel display. It runs on an eight-core Snapdragon 835 processor with 4 gigabytes of RAM and 128 gigabytes of storage.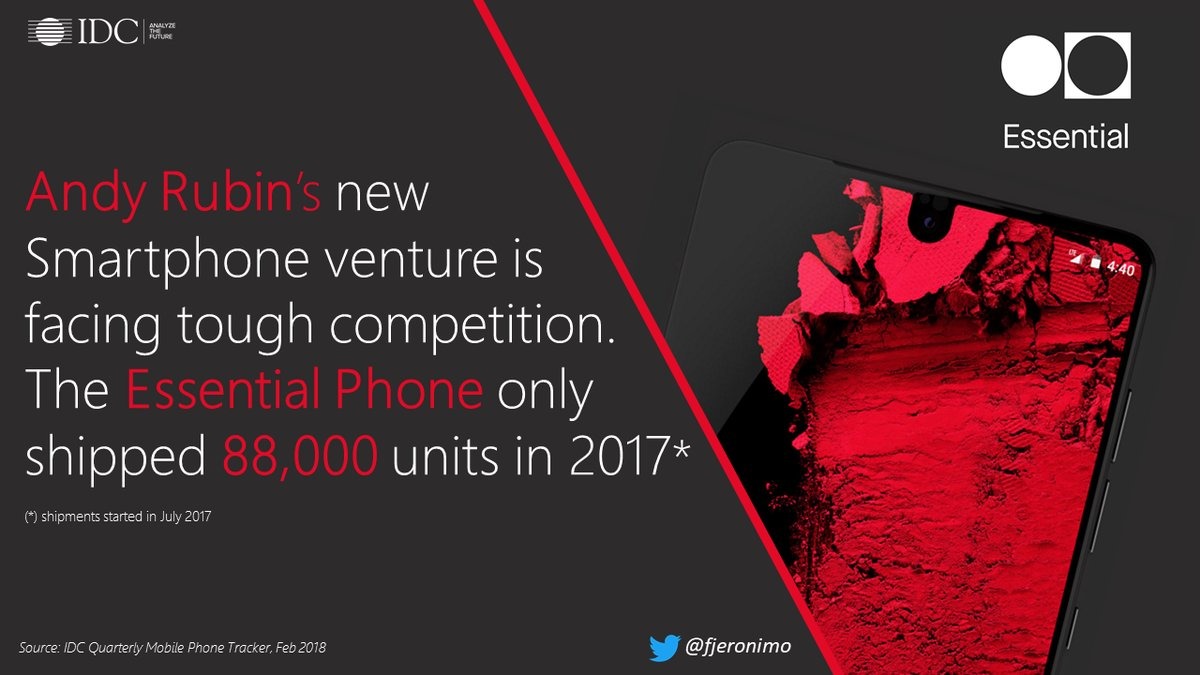 The edge-to-edge display on the front of the Essential Phone features a small cutout at the center to accommodate a forward facing camera. It is significantly smaller than the so-called "notch" on the front of the iPhone X, which features a more complex array of sensors for Face ID.
Despite hype for the company's debut, Essential had a tough start in 2016. Following the launch of its phone, Rubin took a leave of absence in November after allegations of an "inappropriate relationship" from his time at Google surfaced. Reports suggested that Rubin had a relationship with a subordinate in the Android division, violating Google policy.
As for the Essential Phone, the apparent struggles at launch show how difficult it is to break into a market dominated by two key players in Apple and Samsung. As of the end of 2017, IDC estimates that Apple accounted for 19.2 percent of the worldwide smartphone market, followed by Samsung with 18.4 percent, combining for more than 150 million units shipped.