Rear-facing 3D sensing technology possibly slated for fall 2019 iPhone, allowing Apple to press AR advantage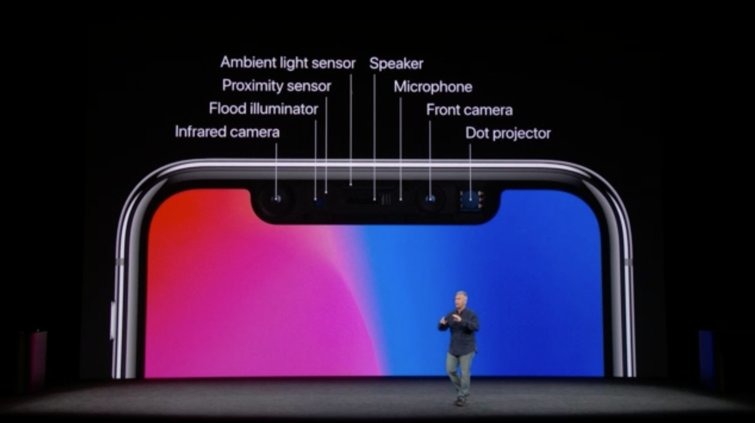 With the iPhone X just three months out of the gate, and discussions about the 2018 iPhone refresh starting, eyes are starting to look at 2019, with new supply chain discussion by an investment analyst firm suggesting that Apple is now working on a world-facing 3D sensor to assert dominance in augmented reality.
According to a research note written by Barclays, and seen by AppleInsider, Apple and its partners are "working hard on a world-facing solution" capable of scanning surroundings in 3D, similar to what the TrueDepth system does for a user's face. After discussions with supply chain sources, Barclays claims that development is ongoing, and many details still need to be hammered out before it is included in any fall 2019 build.
From an architectural standpoint, Barclays expects that Apple will employ a "similar but tweaked TrueDepth sensor" on the rear of that future iPhone. Alternatively, or coupled with the sensor, Apple will use time-of-flight calculations to bolster the data from whatever sensor it installs on the device.
All of this builds upon Apple CEO Tim Cook's ambitions for the space. Barclays believes, that given Cook's emphasis on augmented reality, that Apple "remains fully committed" to dive into that aspect in other hardware offerings beyond just the iPhone. As the TrueDepth sensor hardware expands to other families of Apple devices, the analyst firm expects that Apple will open up ARKit even more over time, to encompass the expansion of the technology.
Android-based products aren't that far behind. Barclay's expects to see varying implementations of 3D sensors in flagships from Samssung, Huawei, and Oppo in the Spring, and Xiaomi in the early summer, all with their own execution in both hardware and software.
Regarding the 2018 iPhone lineup, Barclays isn't certain about a smaller sensor notch in an edge-to-edge device, saying only that Apple might choose to make it smaller, should suppliers cooperate with even more diminutive sensor packages than are presently included.