Apple Watch, AirPods & HomePod, Apple's 'other products,' predicted to rake in $22B in revenue by 2019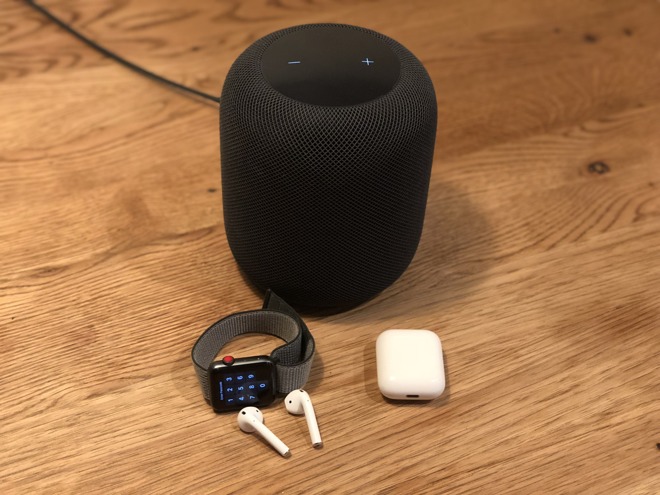 AppleInsider may earn an affiliate commission on purchases made through links on our site.
Fueled by a trio of new product categories, Apple's all-encompassing "other products" are poised to become the company's fastest growing segment, further fueled by the recent launch of HomePod.
Apple lumps products for which it does not offer sales data into the "other products" category on its earnings reports. Beyond HomePod, it also includes AirPods and the Apple Watch.
As of calendar year 2016, Apple's "other products" brought in $11 billion in revenue. But analyst Robert Cihra of Guggenheim said in a note to investors this week, a copy of which was provided to AppleInsider, that he sees the number doubling by calendar year 2019 to $22 billion.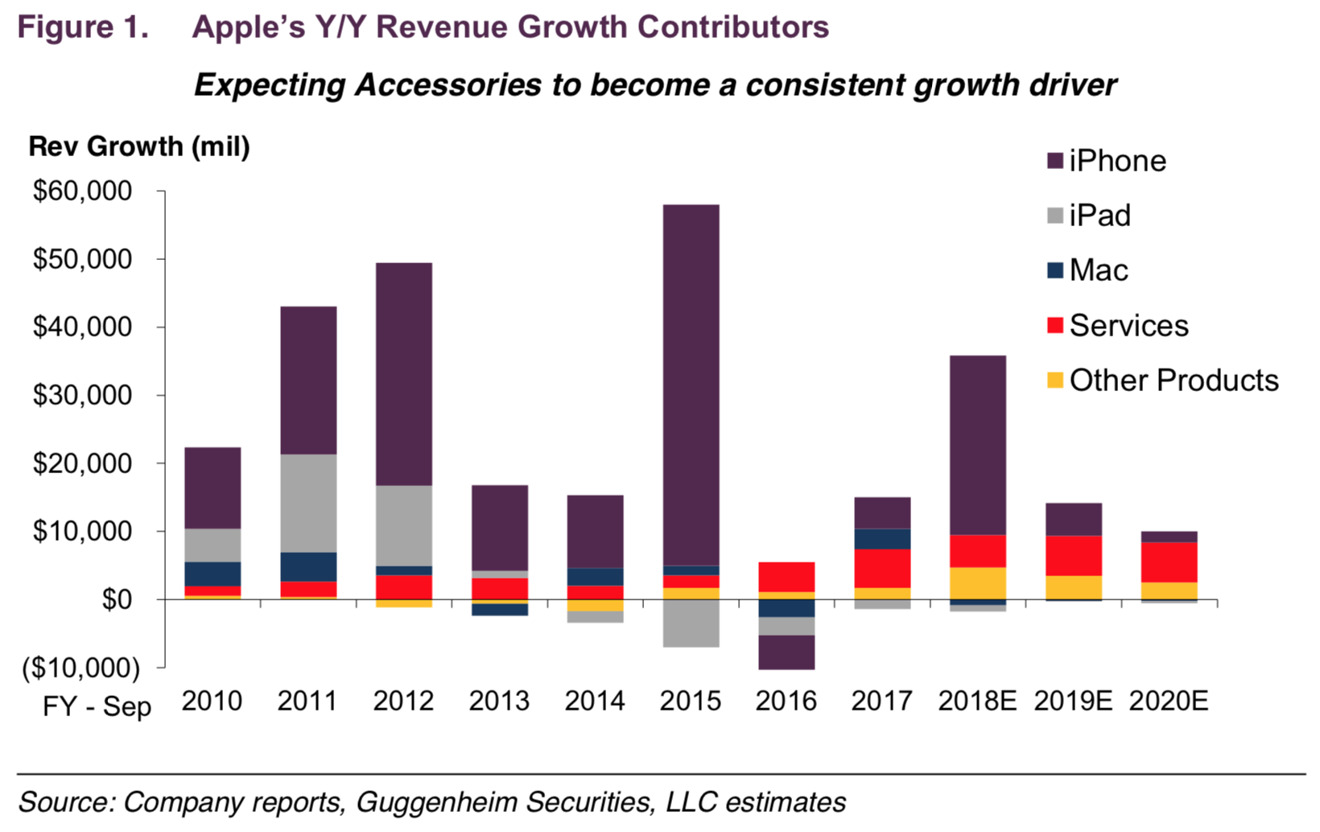 This year alone, Cihra believes the Apple Watch, AirPods and HomePod will push the category to $19 billion, or 7 percent of Apple's total revenue. In addition, he sees it being Apple's fastest growing segment, posting 34 percent year over year improvement.
To put the 7 percent share for "other products" in perspective, Apple's iPhone accounts for 63 percent of revenue, while the company's services business represents 13 percent, and the Mac brings in 9 percent. Cihra believes that "other products" will surpass the revenue share of the iPad this year — Apple's touchscreen tablet is projected to account for less than 7 percent of total revenue.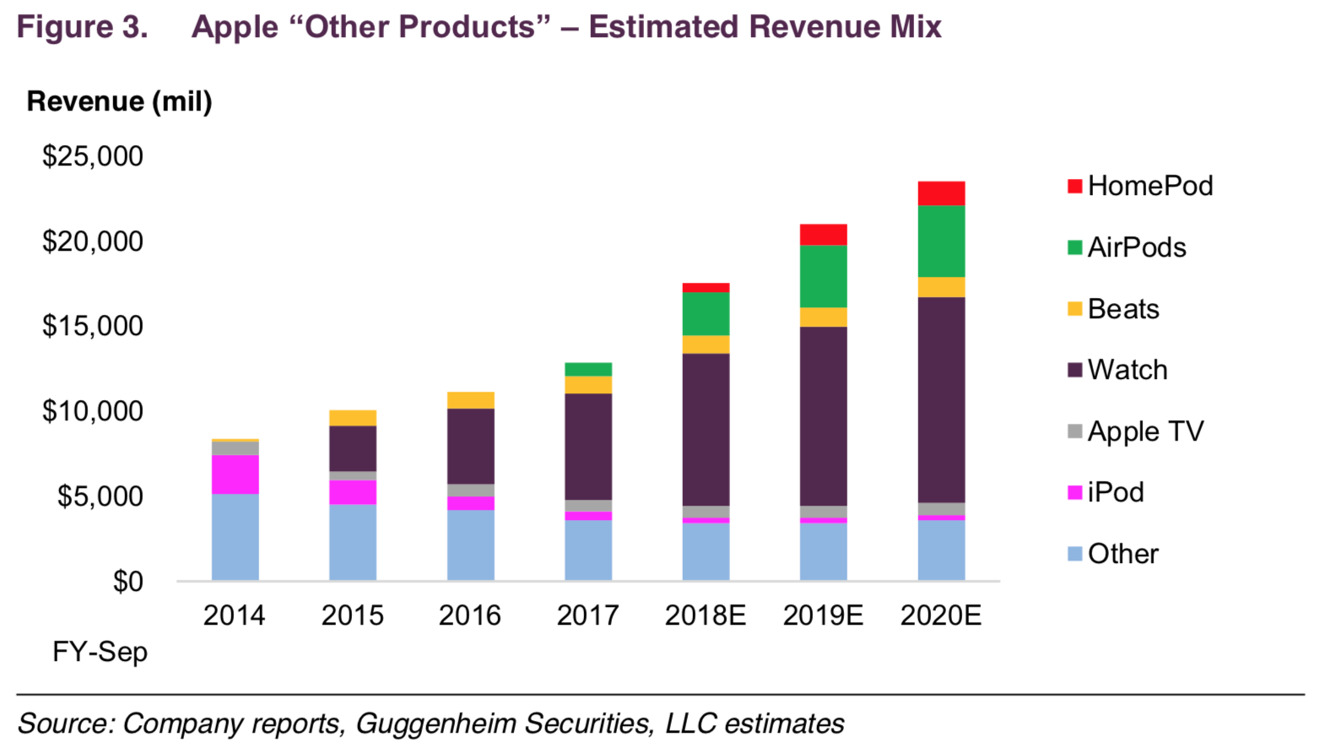 While Apple doesn't break down products in the category, Cihra believes the big winner is the Apple Watch, which is forecast to account for 50 percent of "other products" revenue in calendar year 2018. He sees the company shipping 22 million watches this year, representing 26 percent year-over-year growth and earning $9.5 billion, or 3.6 percent of the company's total revenue.
As for AirPods, if Apple can sell to 3 percent of its 750 million iPhone installed base, that would amount to 23 million sales this year, or revenue of more than $3 billion. Those numbers would allow AirPods to surpass Apple's Beats division and account for 16 percent of "other products" revenue, or more than 1 percent of total revenue.
Finally, with HomePod, Cihra estimates a 10 percent attach rate to Apple Music subscribers, resulting in sales greater than 3 million and revenue of nearly $1 billion. He believes Apple could further drive sales with a so-called "HomePod mini" at some point in the future.
Guggenheim has maintained a "buy" rating for AAPL stock with a 12-month price target of $215.