New video shows drone crashing onto roof at Apple Park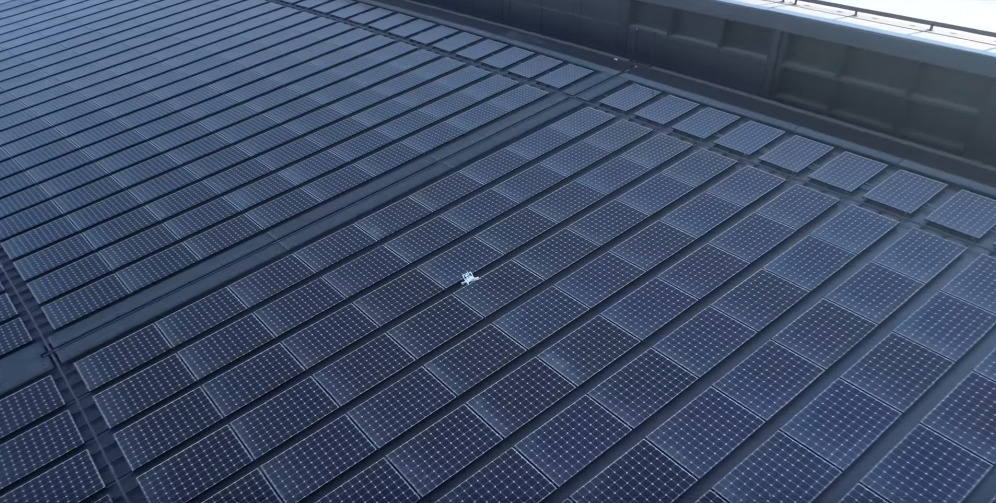 AppleInsider is supported by its audience and may earn commission as an Amazon Associate and affiliate partner on qualifying purchases. These affiliate partnerships do not influence our editorial content.
Illustrating the risks of flying over Apple Park, a pilot crashed a drone into the complex over the weekend, requiring the help of a fellow pilot to locate the wreckage.
The drone was over the main ring when it suddenly lost control, plummeting downwards. There were no signs that it was about to fail, its owner told the rescue pilot, Apple Park flyover specialist Matthew Roberts.
Roberts flew a DJI Phantom 4 Pro over the campus, eventually discovering the crashed drone wedged in between rooftop solar panels. The craft appears to have been mostly intact, and its owner notified Apple about the incident. So far there's been no sign of a response, which may make the property's return unlikely.
Roberts and other drone operators regularly fly over the main ring, known as the "spaceship." Apart from its unusual architecture, the building attracts people wanting to record construction and landscaping progress and/or generate publicity by sharing the footage with media outlets.
Apple could potentially crack down on pilots, since a future crash might damage equipment or hit someone walking in the campus courtyard.