Swype add-on keyboard discontinued, pulled from iOS App Store
By Mike Wuerthele
Tuesday, February 20, 2018, 05:40 am PT (08:40 am ET)
One of the first third-party keyboards for iOS, Swype, has reached its end of life, and will see no more updates or development effort by its parent company.




Nuance's Swype keyboard, has been discontinued, according to a company representative. On Feb. 1, Nuance posted the news, saying that it will allow the company to focus its attentions elsewhere.


Nuance will no longer be offering the Swype keyboard on iOS App Store. We're sorry to leave the direct-to-consumer keyboard business, but this change is necessary to allow us to concentrate on developing our AI solutions for sale directly to businesses.

We hope you enjoyed using Swype, we sure enjoyed working with the Swype community.


Nuance also develops the Dragon voice-recognition software for an assortment of markets, including the medical industry for transcription, and inclusion in vehicles.

The Android version of the keyboard has been axed as well.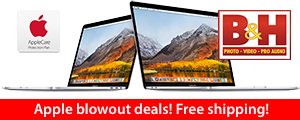 2017 12" MacBooks
Price
Save
1.2GHz/8GB/256GB (Gold)
$799.00+
$500
1.2GHz/8GB/256GB (Rose Gold)
$799.00+
$500
2018 13" Touch Bars
Price
Save
2.3GHz/8GB/256GB (Gray)
$1,649.99+
$150
2.3GHz/8GB/512GB (Silver)
$1,879.00+
$120
2.3GHz/16GB/256GB (Gray)
$1,949.00+
$50
2.7GHz/16GB/512GB
$2,449.00+
$50
2.7GHz/16GB/1TB
$2,849.00+
$50
2018 15" MacBook Pros
Price
Save
2.2GHz/16/256GB/555X
$2,549.00+
$50
2.2GHz/16/512GB/555X
$2,575.00+
$225
2.9GHz/16/1TB/560X
$3,199.00+
$300
2.9GHz/32/2TB/560X (Gray)
$3,999.00+
$700
2.9GHz/32/4TB/560X (Gray)
$5,999.00+
$700
Click here for dozens more configurations
+ Free shipping within the contiguous U.S.
Lowest Prices Anywhere!

13" MacBook Pros
Price
You Save
3.1GHz/8GB/256GB Gray
$1,679.00
$120.00
3.1GHz/8GB/256GB Silver
$1,704.00*
$95.00
3.1GHz/8GB/512GB Gray
$1,849.00*
$150.00
3.1GHz/16/512GB Gray
$2,099.00
$100.00
15" MacBook Pro
Price
You Save
2.8GHz/16/256/555 Silver
$2,199.00*
$200.00
2.8GHz/16/256/560 Gray
$2,299.00
$200.00
2.9GHz/16/512/560 Gray
$2,599.00
$200.00
2.9GHz/16/1TB/560 Gray
$2,999.00
$200.00
3.1GHz/16/512/560 Gray
$2,799.00
$200.00
3.1GHz/16/2TB/560 Gray
$3,899.00
$300.00

*

price with Promo Code:

APINSIDER

prices.appleinsider.com for more configurations