Apple said to be upgrading AirPods with 'Hey Siri' & better water resistance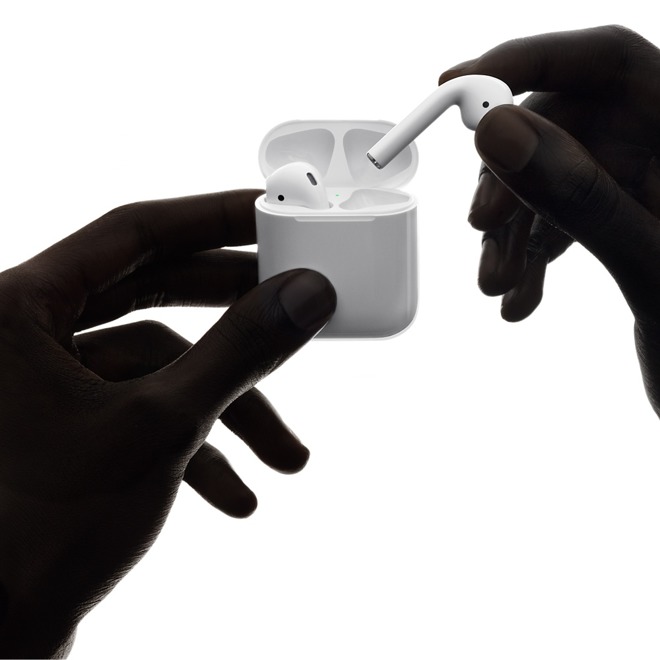 AppleInsider may earn an affiliate commission on purchases made through links on our site.
Apple is reportedly planning to treat AirPods like its flagship devices, releasing relatively frequent iterations — beginning with an update this year.
The next pair is allegedly codenamed "B288," and expected to let people trigger Siri by saying "Hey Siri," Bloomberg sources said on Thursday. Currently, owners must tap one of the earbuds.
The product is also anticipated to get an upgrade from the Apple-designed W1 wireless chip. The company could conceivably use the W2, found in the Apple Watch Series 3.
A subsequent 2019 upgrade will be "water-resistant" — resistant to splashes, but not being submerged, the sources said. That statement is problematic, as AirPods are at least partly water-resistant already. They're worn by many gym-goers, and user tests have seen them survive being submerged. It could be that Apple plans to further toughen them, though that wouldn't be a marquee feature.
The first-generation AirPods have been a smash hit, often in such demand that even now it can take a week or more for an online order to ship. The product should be relatively easy to find at retail stores though, and many competing wireless earbuds are on the market.