How to AirPlay music to your HomePod from Spotify, Pandora, Amazon Music, and Apple Music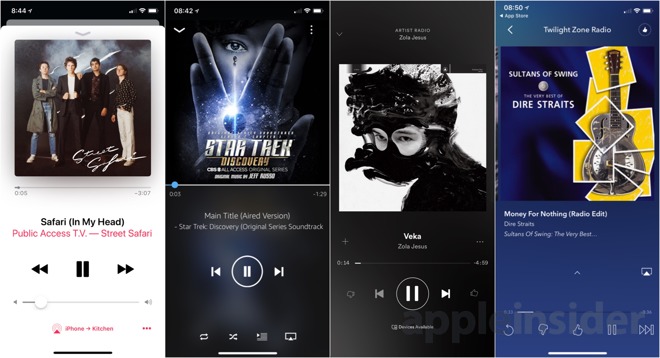 AppleInsider may earn an affiliate commission on purchases made through links on our site.
The HomePod is not strictly limited to Apple Music playback through Siri — it is also an AirPlay target, and can recieve an audio signal from nearly every app on your iPhone. Here are some of the most common apps, and where to tap to get that to play on your new speaker.
Given that we're using AirPlay to stream, this procedure works to send the music to any AirPlay device, like a bunch of stereo receivers, or Apple TVs. As a reminder, this is your iPhone "pushing" the music to the HomePod, rather than the HomePod "pulling" it itself from a source, so if you leave and take your iPhone with you, or force-quit the running music app, the tunes will stop.
Spotify
Spotify injects an extra step into the process, making you think you may need to sign up for premium — but you don't.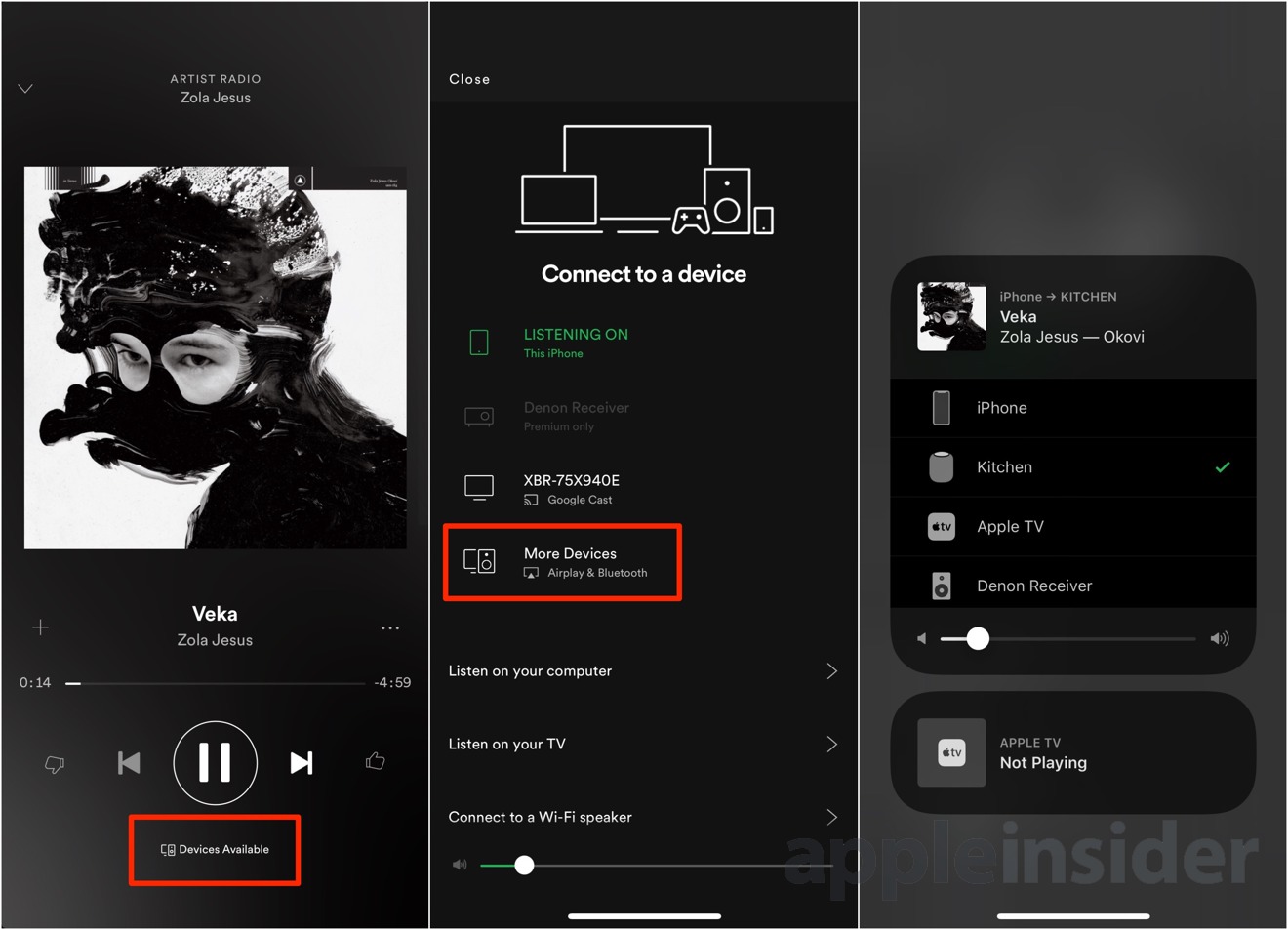 Amazon Music
Amazon mostly sticks to the user interface guidelines as set forth by Apple.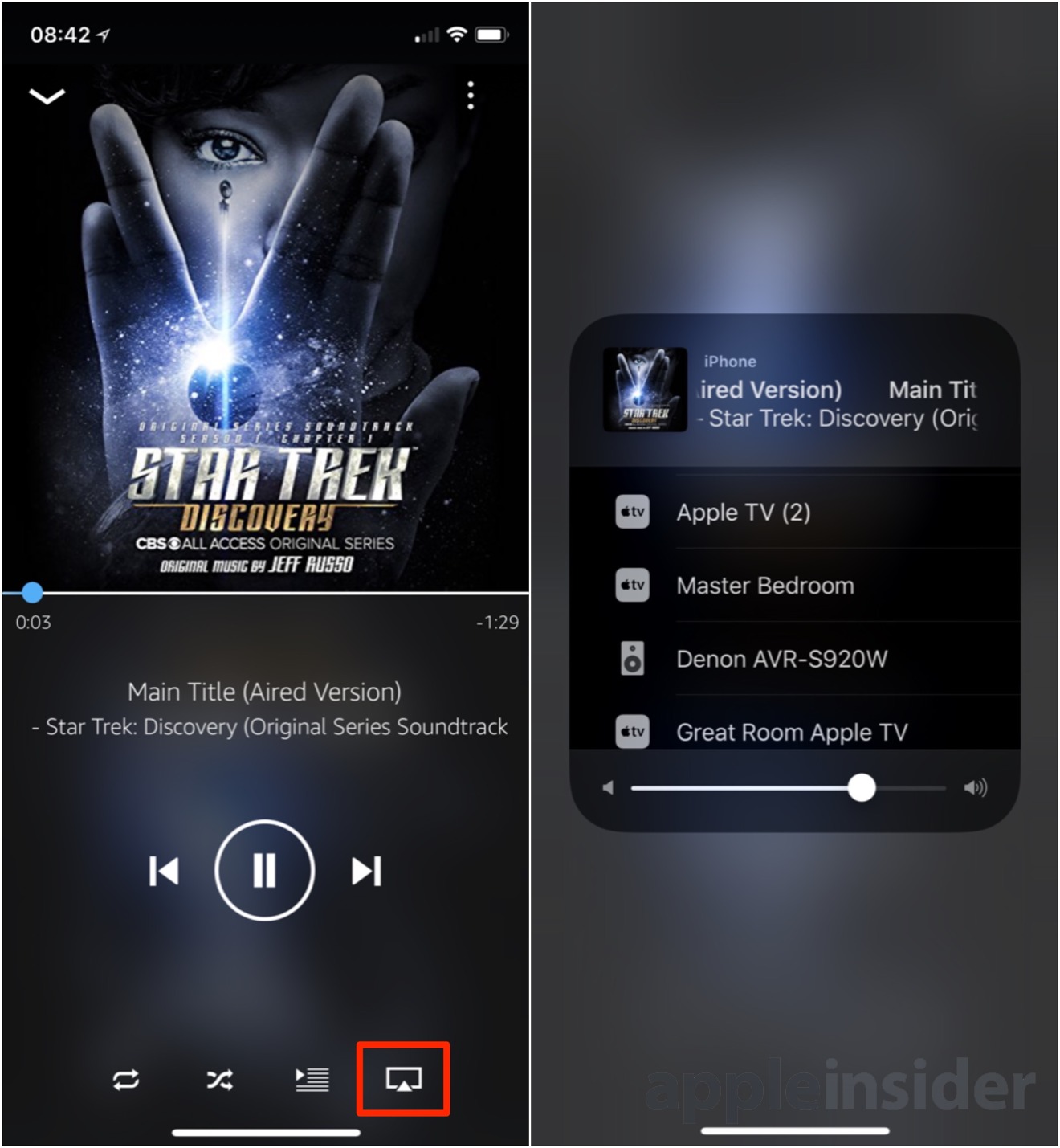 Pandora
You might have forgotten about Pandora with the growth of other services. We did, and were pleasantly surprised to find that the service reminded us that there is a lot more music now than when we last signed up, so we took a minute to add favorite songs.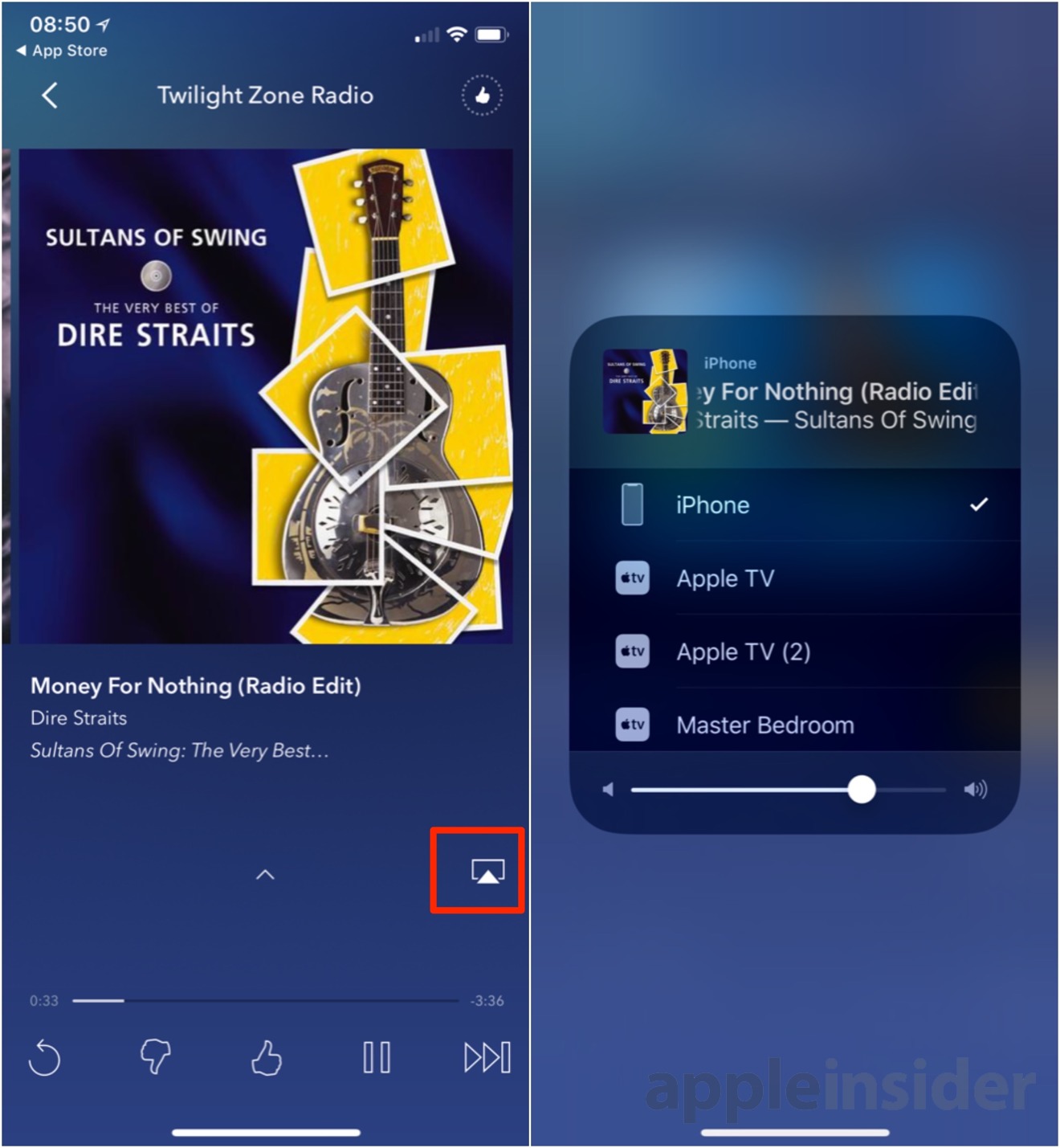 Apple Music playing from your iPhone
Streaming Apple Music from your iPhone at first glance doesn't make a lot of sense, but it looks to be the way that you'll have to use in the future for multi-room playback on the device, when it arrives.