Samsung defends Galaxy S9's 'AR Emoji,' says feature doesn't copy iPhone X's Animoji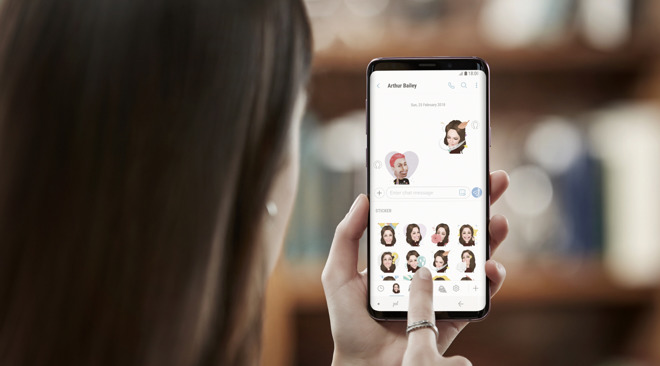 AppleInsider may earn an affiliate commission on purchases made through links on our site.
"AR Emoji" — a feature on the newly-announced Galaxy S9 — has been in development for many years, and isn't a copy of the Animoji found on Apple's iPhone X, said Samsung mobile head D.J. Koh.
Koh himself explored 3D animations on flip phones as far back as 2001, according to a Wall Street Journal interview. The executive noted that work on AR Emoji took years in its own right.
"Their [Apple's] approach and my approach is totally different," he said. "I do work seriously based off my own roadmap."
In fact there are conspicuous differences with Animoji, above all that Samsung's technology generates models based on real faces, whereas Animoji are pre-existing characters such as a monkey or unicorn.
Development times mean that Koh is likely telling the truth. One possibility, though, is that Samsung decided to accelerate work once Apple announced the iPhone X in September.
Apple and Samsung regularly try to leapfrog each other in features. While Apple beat Samsung to motion-captured emoji for example, Samsung has had edge-to-edge OLED screens for years, and is in fact the exclusive supplier of OLED panels for the iPhone X.