Amazon acquires smart doorbell manufacturer Ring, HomeKit still on the way [u]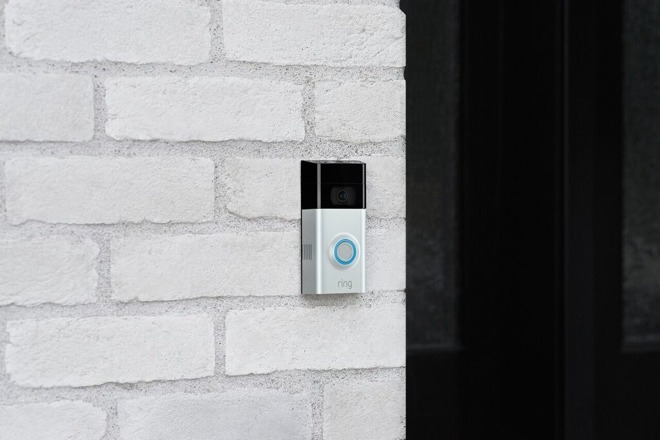 AppleInsider may earn an affiliate commission on purchases made through links on our site.
App-enabled doorbell manufacturer Ring has been bought by Amazon, adding to its lineup of security-related home automation products — but work and certification of HomeKit for the Ring Pro and Floodlight are still ongoing.
Ring, previously backed by the Alexa Fund, is expected to remain an independent business. The terms of the deal have not as of yet been announced.
"Ring is committed to our mission to reduce crime in neighborhoods by providing effective yet affordable home security tools to our neighbors that make a positive impact on our homes, our communities, and the world," a Ring spokesperson said in a statement. "We'll be able to achieve even more by partnering with an inventive, customer-centric company like Amazon. We look forward to being a part of the Amazon team as we work toward our vision for safer neighborhoods."
Ring CEO Jamie Siminoff previously was cautious about his company's relationship with Amazon, likening the e-commerce giant to the pros and cons of nuclear power.
"To say Amazon will not compete with you is lunacy because they compete with everybody," Siminoff said in Sept. 2017. "They're like nuclear power. They are very, very powerful and you can get amazing, clean energy from them but there's also the possibility of getting human radiation if you're not careful."
In June 2017, Ring launched the Video Doorbell 2, the latest incarnation of the company's offerings. At the time it said that the Video Doorbell Pro and the Floodlight Cam would see HomeKit integration before the end of the year — but that has yet to materialize.
Update: Shortly after the announcement was made about the purchase, Ring confirmed to users that HomeKit support was still coming for the Ring Pro and the Floodlight Cam.
HomeKit is definitely still in the works. As soon as testing is completed for the Ring Pro and Floodlight Cam, we'll partner with Apple to provide you with an updated release date.

— Ring (@ring) February 27, 2018