Logic Pro X 10.4.1 maintenance update fixes zoom key behavior, processor usage bug, other issues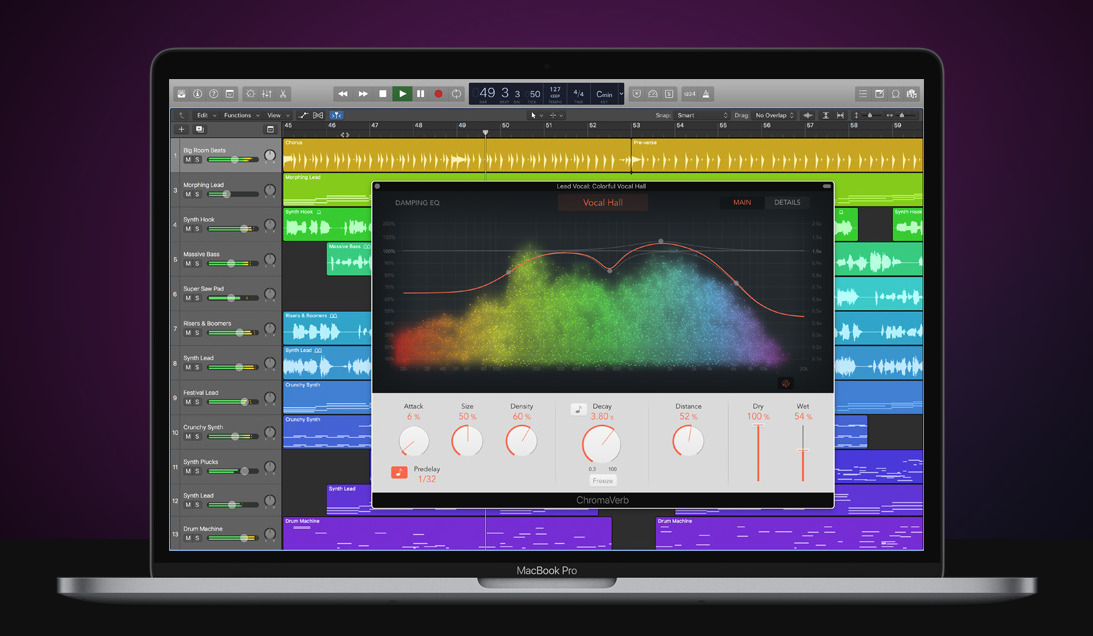 Apple has released an update to Logic Pro X, bringing the professional music creation application up to version 10.4.1, with the maintenance release fixing bugs and making a number of smaller improvements rather than adding new features.
Released on Thursday, the Logic Pro X 10.4.1 update release notes advise it fixes an issue that can occasionally cause it to quit if the user opens projects created in an earlier version of the tool. Logic will also no longer quit unexpectedly in instances where users press play after automation has been copied to another track.
An issue where ChromaVerb can cause unexpectedly high processor usage is resolved in this release, reducing the number of occasions the processor usage can spike to a high level.
The Zoom key commands are now able to work "as expected" in the Audio File Editor. Control-clicking notes in the Piano Roll Editor have also been fixed, with the action no longer causing other notes to deselect.
Lastly, the plug-in settings are "properly installed" for Step FX, Phat FX, ChromaVerb, and the Vintage EQ collection.
The maintenance update arrives just over a month after the last major update to 10.4, which introduced over 2,000 new features and bug fixes to the software. Notable additions were the inclusion of new plug-ins, a Smart Temp tool, more than 800 new loops, and a universal design for controlling articulations.
The update to Logic Pro X is available to download from the Mac App Store to existing users for free. The software is currently sells for $199.99 on the Mac App Store.