Amazon's Alexa goes quiet on Echo devices amid AWS disturbances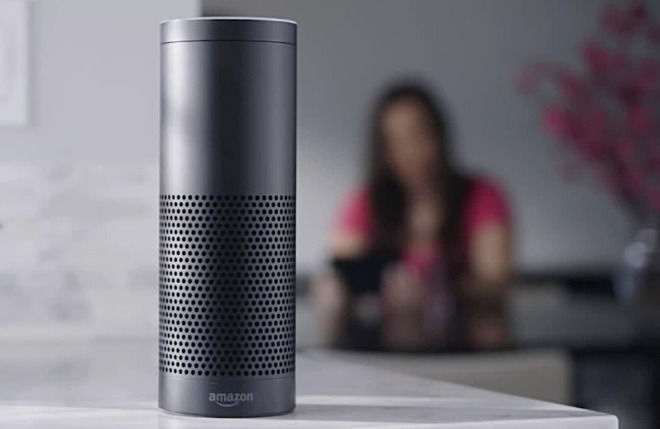 Alexa, Amazon's digital assistant used by the Echo device range, is suffering from service outages that are affecting a number of users in the United States, issues that are likely to be caused by a regional outage of Amazon Web Services in Northern Virginia. (Update from Amazon)
Some users in the United States have received failure responses from their Alexa-equipped devices for their queries, reports TechCrunch, with the occasional outages affecting both Amazon's Echo devices as well as third-party hardware that uses Alexa, including the Sonos One. Along with verbal apologies and chimes from Alexa, users are also seeing instances of a red light ring, another notification that something went wrong with the query.
DownDetector shows a spike of reported issues with Alexa from users starting from approximately 11am eastern, with thousands of complaints made over the following hours. The site's live outage map indicates the vast majority of the Alexa reports stem from the United States, with a few reports stemming from European users.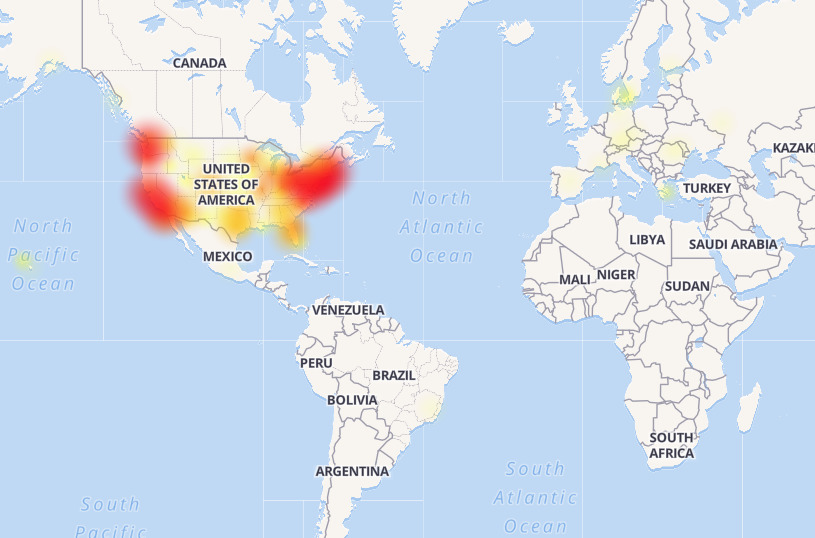 Amazon has yet to publicly confirm the issue with Alexa specifically, but it is probably connected to the "Network Connectivity" event on the Amazon Web Services status page. Starting from 7:29am PST (10:29am eastern), the status page notes instances of packet loss affecting AWS Direct Connect customers in the US-East-1 Region, based in Sterling, Virginia.
According to later status updates, the connectivity issues affected connections for multiple Amazon services located in the region. By 9:43am PST (12:43pm eastern), connections between CoreSite VA1 and VA2 as well as other nearby locations are said to be inactive, with Amazon working to restore service through the connections.
A 10:24am PST (1:24pm eastern) update advises some of the network connectivity has been resolved.
According to Twitter user Daniel Pentecost, Amazon's online support team are apparently aware of the problem, and it should be resolved in the next hour or two. It is alleged the phone-based technical support is also being flooded by users, with a reported 18-minute hold time for those waiting to speak to a representative.
The Alexa outage occurs one month after Amazon ran a Super Bowl ad jokingly suggesting it could replace the digital assistant with celebrities if it lost its voice.
Update: An Apple spokesperson reached out to AppleInsider reiterating AWS "did not suffer a widespread or massive outage" during the period. The issue was caused by a loss of power to one of AWS' redundant Internet connection ports in Virginia, which created connectivity issues for AWS customers using Direct Connect services in AWS US East.
AWS has since restored the issue, and says it is working with its partner to prevent a recurrence.