Stanford students put down their iPhones to protest Apple not doing enough to curb device addiction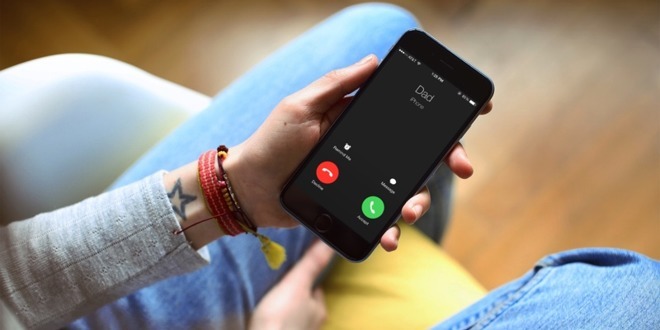 AppleInsider may earn an affiliate commission on purchases made through links on our site.
Students from Stanford staged a technology addiction protest outside the Palo Alto Apple Store on Saturday, declaring Apple is not doing enough to prevent iPhone and iPad users from constantly checking their devices, urging the company to make changes that could help take the user's focus away from their smartphone's apps.
Standing outside the store, located on University Avenue, the group Stanford Students Against Addictive Devices (SSAAD) held signs and distributed fliers about the dangers of device addiction, reports Stanford Daily. The group is headed by Stanford computer science majors Sanjay Kannan, Evan Sabri Eyuboglu, Cameron Ramos, and Divyahans Gupta, with the four co-authoring a statement included in the flyers on behalf of the group.
The statement refers to studies claiming phone addiction causes stress, harms relationships, and undermines productivity. According to a survey by Common Sense Media referenced by the group, 69 percent of adults are said to check their iPhone on an hourly basis, and 50 percent of teenagers say they "feel addicted" to their iPhones.
The pamphlet claims Apple is responsible for some of the addiction, as iPhones are said to be the gateway to addictive services, namely apps and platforms like Facebook and Twitter. The group believes Apple is "uniquely capable" in helping curb device dependence as its business model doesn't rely on such addiction, but at the same time, insists it does not take "common sense" steps to curb addiction.
The group suggests Apple could start tracking phone usage and provide reports to users how much time they spend on addictive services. More fine-grained control of app notifications are also requested, along with an option to go into a reduced distraction mode that limits interaction with an iPhone to essential tasks, including calls, texts, and photography.
"We felt that this is the kind of change that a lot of consumers have to demand before Apple takes sustained action," said Kannan, who also hopes that if Apple makes changes to decrease phone addiction, other device producers will do the same.
"Historically, Apple has been the one to popularize new features and make them something that every phone consumer expects," the student claims. "Face ID is a good example. Other companies did it before Apple, but once Apple did it, it's like [it became] something we all need to have."
Apple has been previously pressed on the matter of addiction, as in January a pair of major Apple shareholders issued an open letter asking Apple to study the impact of smartphone use on children and teachers. The letter also proposed modifying the initial setup of an iPhone to allow parents to set limits on screen time, what services a child can access, and to potentially monitor their child's usage.
While iOS does have some parental restrictions, they are mostly affecting the ability for younger users to buy apps and in-app content, as well as access to "offensive" apps and media, and the use of features like location sharing. There are more extensive controls on macOS that provide much of the control options requested by critics, including access to specific apps, limited periods of usage, and overall time limits.
Apple Chief Design Officer Jony Ive briefly raised the issue of device addiction during an October interview, as one of the negative points of the iPhone's design. When pressed, Ive admitted the "constant use" of a device is a misuse of the technology, and hinted the design of the Apple Watch was to address that very problem.
Ive also mused that the challenge of finding a balance in life, surrounded by objects, tools, and interactions, is a constant struggle that existed long before modern technology, let alone the iPhone.