New Orleans police officer accused of stealing AirPods from Apple store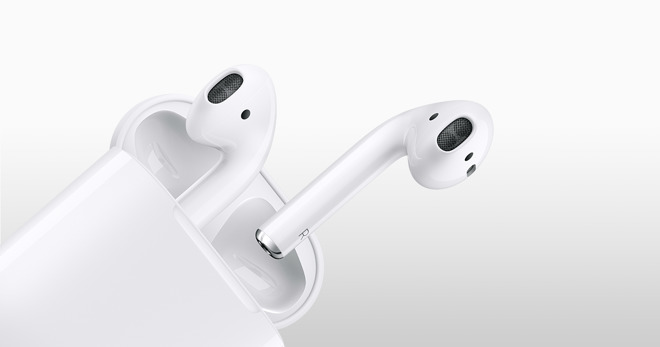 AppleInsider may earn an affiliate commission on purchases made through links on our site.
A NOPD police officer has resigned from the force following accusations that she stole a pair of AirPods from Apple Lakeside Shopping Center in Metairie, La.
Ayona McGilberry's misdemeanor theft charge traces back to an incident on Monday, The Times-Picayune explained. Around 1:40 p.m. local time, McGilberry is said to have been in the Apple store getting her iPhone repaired. A clerk said that the officer asked about AirPods, nominally saying she should would buy some later, but then grabbed a pair on her way out without paying — while still in uniform.
By the time Sheriff's Office deputies arrived, McGilberry was gone, but her iPhone repair information made it easy to track her down.
AirPods have proven a hit for Apple, even now commanding intense demand. At $159, though, they're also not cheap, and their size could make them tempting for thieves.
Apple is believed to be working on a pair of high-end, self-branded over-the-ear headphones for launch in late 2018 or sometime thereafter. Second-generation AirPods could ship around the same time, though they're unlikely to be a radical redesign.