Apple halting new iTunes LP content as of April, pulling existing bundles [u]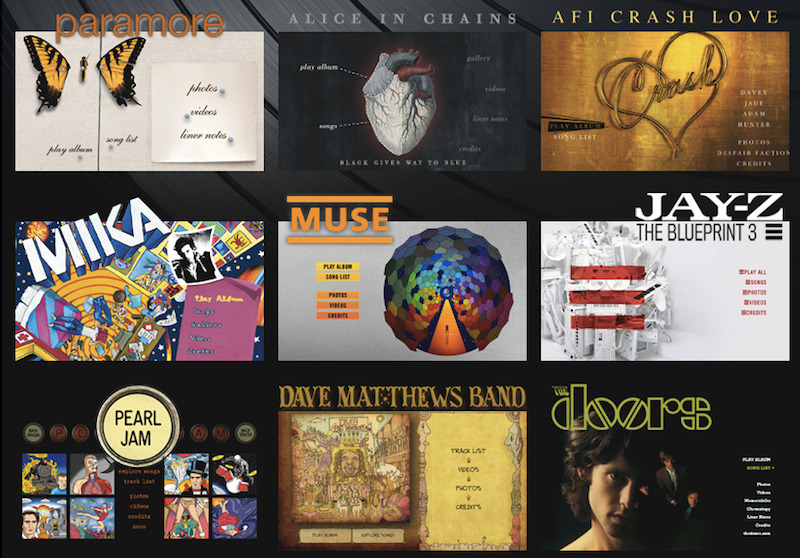 Apple will no longer accept any new iTunes LP content after March, and the company will in fact be removing existing content from the iTunes Store throughout 2018, a report indicated on Tuesday, which was later confirmed by the company.
"Apple will no longer accept new submissions of iTunes LPs after March 2018," Apple said in an email sent to music industry professionals, seen by Metro. "Existing LPs will be deprecated from the store during the remainder of 2018. Customers who have previously purchased an album containing an iTunes LP will still be able to download the additional content using iTunes Match."
iTunes LP was originally launched in 2009 as a way of making whole-album downloads more appealing, including the sort of extras sometimes bundled with vinyl records. Artists ranging from The Beatles and Taylor Swift through to downtempo electronic band Zero 7 have put out enhanced material.
As quickly as 2010, though, word emerged that the LP format wasn't having the desired effect. Allegedly it may not have been Apple's idea, but rather created as a way to placate the music industry, concerned about the tendency of people to buy individual songs — typically just 99 cents at the time.
Since then Apple's music revenues have transitioned away from downloads in general, thanks to the 2015 launch of Apple Music. Rumors have sometimes swirled that the company will even abandon iTunes music downloads entirely in the next few years, but no concrete news has emerged. That might also risk upsetting record labels and artists, for whom downloads are far more profitable than the revenue sharing from streaming.
The Metro report suggests that the iTunes LP format possible demise is a sign of things to come, implying that Apple is intending to discontinue music sales on the service. However, there is nothing suggesting that is the case in the discontinuation of a nine-year-old bundling maneuver to try to get consumers to buy entire albums that never gained that much traction.
Update: Apple has confirmed that the iTunes LP format will not be accepted after March. Existing content will remain, and will still be purchasable and downloadable.