The IRS does not accept iTunes gift cards, don't get scammed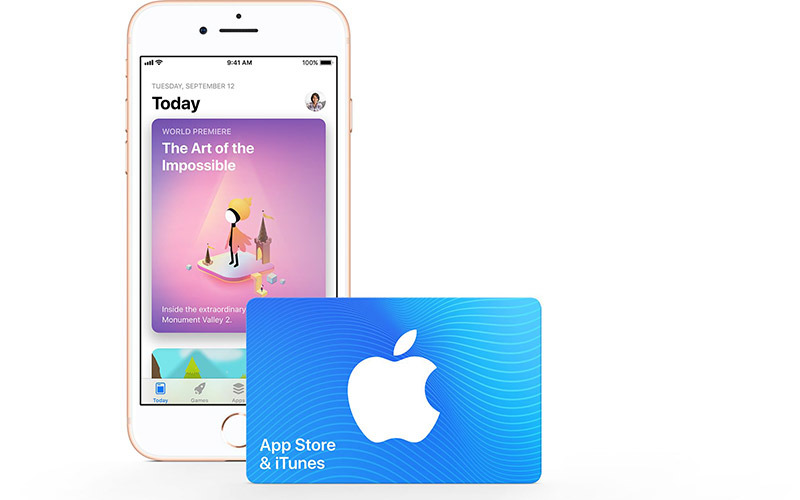 AppleInsider is supported by its audience and may earn commission as an Amazon Associate and affiliate partner on qualifying purchases. These affiliate partnerships do not influence our editorial content.
A recent op-ed reminds U.S. citizens that Internal Revenue Service impersonators are out in force this tax season and, like last year and year before, some are looking to fleece unwitting victims by asking them to pay back taxes with iTunes gift cards.
Phone scammers work year round, but it is during the lucrative tax season that many come out of the woodwork. Capitalizing on the sometimes complex process of filing, and an imminent fear of running afoul of the IRS, fraudsters often target victims during the weeks leading up to April 15.
In recent years, scam artists have turned to a not so likely source of income: iTunes gift cards. One such scammer attempted the iTunes gambit on CNBC Money Editor Jim Pavia, who wrote about the experience in a Monday editorial.
According to Pavia, phone scams often follow a simple formula. Victims receive a threatening call from an IRS impersonator who requests "back taxes" or some other form of tax payment be paid via gift card. In this case, the scammer asked Pavia to purchase an iTunes gift card, loaded to an unspecified amount, and send the 16-digit redemption code over the phone.
As Pavia notes, it is difficult to track paid money once an iTunes gift card is redeemed. Further, Apple is not responsible for customers falling victim to fraudulent IRS calls, meaning attempts to recoup the funds are unlikely to yield results.
Perhaps unsurprisingly, savvy criminals are keenly aware of potential fraud safeguards in place at credit card companies, as Pavia was unable to persuade the scammer to take payment by card. After refusing to purchase an iTunes gift card, he was told a warrant for his arrest would be issued and was later sent a voicemail with a callback number that led to a fairly elaborate "call center." An "operator" then attempted to extract his social security number.
Pavia's experience is hardly an isolated case.
In 2016, the U.S. Treasury Inspector General for Tax Administration (TIGTA) issued a scam alert warning taxpayers of callers who were impersonating IRS or Treasury Department employees to swindle payments processed as iTunes and other gift cards. The alert is still pinned to the top of TIGTA's official webpage as of this writing.
"As a reminder, any call requesting that taxpayers place funds on an iTunes Gift Card or other gift cards to pay taxes and fees is an indicator of fraudulent activity! No legitimate United States Treasury or IRS official will demand that payments via Western Union, MoneyGram, bank wire transfers, or bank deposits be made into another person's account for any debt to the IRS or Treasury," the agency said.
According to CNBC, the Treasury Department reports more than 10,000 victims have fallen prey to tax phone scammers, paying out over $54 million since October 2013.
TIGTA urges recipients of scam calls to notify the agency of fraudulent activity via its reporting page.