Apple Supplier Responsibility Report reveals uptick in violations, announces new women's health program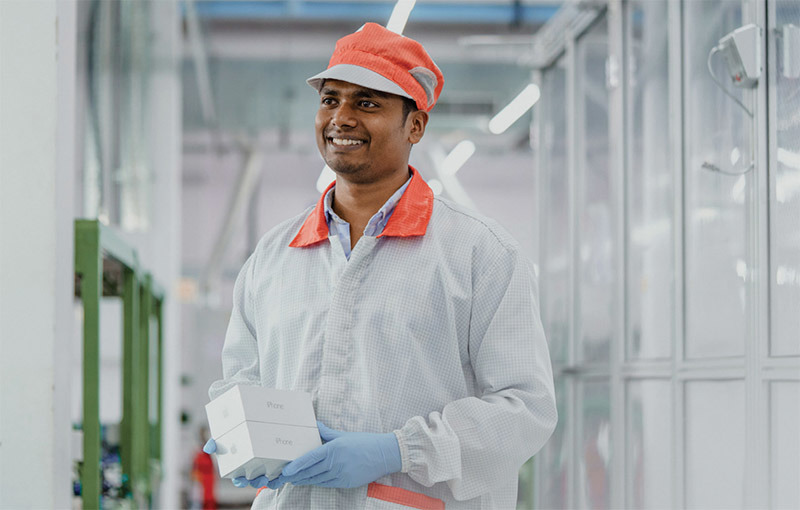 Apple released its annual Supplier Responsibility Report on Wednesday, revealing a small uptick in number of labor, human rights and environmental violations, while at the same time touting progress in those same areas and announcing a new women's health initiative.
Released on Wednesday, the 2018 progress report (PDF link) shows Apple conducted 756 supplier assessments in 30 countries, 197 of which were first visited this past year. The figure covers a swath of suppliers that represents 95 percent of the company's annual spend.
Apple saw a 71 percent decrease in so-called "low performers," or firms that score a 59 or lower on a 100-point scale based on Apple's Code of Conduct. At the same time, there was a 35 percent increase in "high performers," or suppliers who scored between 90 and 100 on Apple's scale.
As Apple builds out the scope of its auditing activities, from 633 sites in 2014 to 756 last year, the percentage of "high performers" has increased from 26 percent to 59 percent. Medium performers, those scoring between 60 to 89 points, has decreased to 40 percent, while low performers dropped from 14 percent in 2014 to 1 percent in 2017.
On labor and human rights, both hot button topics in the manufacturing world, Apple uncovered 44 "core violations" of its guidelines, what the company considers to be the "most serious breaches of compliance." Exactly double the number of core violations in 2016, 2017's issues included three instances of debt-bonded labor, 38 working hour falsification violations, one access restriction violation and two underage labor violations.
Explaining the violations, Apple says the three debt-bonded cases pertained to suppliers with foreign workers who were charged recruitment fees. The three suppliers were required to repay the fees, including one case in which more than 700 workers were recruited from the Philippines through a private employment agency, resulting in fees of over $1 million.
Compliance with Apple's mandated 60-hour work week dropped to 94 percent, down from 98 percent in 2016. Suppliers can extend hours beyond the 60-hour limit through voluntary overtime of at least 125 percent base wages, but must offer employees one day of rest for every six days worked.
Apple found two cases of underage labor in 2017, compared to one case in 2016. The two unnamed people used falsified identification papers to get their job, but when discovered were sent back to their respective homes and enrolled in their choice of school. They also continued to receive wages from the supplier and will be offered a job when they reach legal working age.
Like 2016, Apple found no core violations in the health and safety category last year, with suppliers displaying an average score of 90 out of 100 points.
Though suppliers raised their average environment score to 91 points, up from 87 points a year earlier, Apple found core violations in wastewater and air emissions management. The results could be a byproduct of stricter wastewater quality standards introduced last year, which now include rules for stormwater management.
In addition to the progress report, Apple took the opportunity to announce a new women's health program that kicked off at supplier facilities in China and India. The initiative incorporates a curriculum that provides information on self-examination for early cancer detection, nutrition, personal care and maternal health. Access to services required to maintain proper health, like peer educators and on-site training, is also offered and evaluated by independent institutions.
The program is designed as a jumping off point for a larger goal to deliver health awareness programming to one million workers at suppliers around the world by 2020.
2017 also saw the launch of a Factory Line Leader Program designed to provide vocational training students with additional skills, and thereby increased pay.
Apple's Supplier Responsibility Report follows the disclosure of its Conflict Minerals Report, which covers the rules, regulations and overall performance of smelters and refiners working with partner suppliers.