Amazon allows iPads to make calls through Alexa app to contacts using Echo devices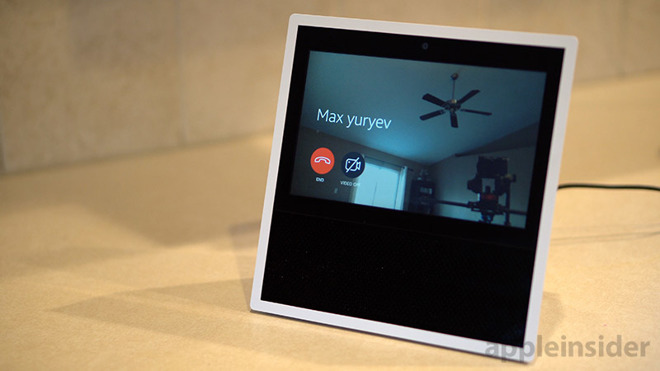 AppleInsider may earn an affiliate commission on purchases made through links on our site.
Amazon has expanded the usability of its Alexa calling and messaging via the Alexa app to tablets, allowing iPad owners to be able to make and receive free calls to and from friends and family members who own an Echo device from the retailer's growing range.
Alexa Calling and Messaging has been available for some time through the Alexa app, but has previously only been limited to smartphones like the iPhone, Pocket-Lint reports. The change now means the same calling functionality will also be available on the iPad version of the app, giving users another way to place the calls without needing to go through dedicated Alexa hardware.
The policy change also applies to Android tablets, as well as Amazon's own Fire tablet range. While the Fire tablets can place calls completely by verbal prompts, iPad users need to open the Alexa app and manually select the contact to call.
Users will need to synchronize their contacts with the Alexa app before asking to call specific people through the service. To place calls, users have to navigate to the Conversations menu in the app, select the Contacts icon to view a list of Alexa-to-Alexa contacts, select their intended contact, then to press the Call or Video icon.
The iPad app is also compatible with Drop In, the feature where permitted contacts can initiate a call with an Echo device that is automatically connected. While the Alexa app can start the call, it is not currently possible for other Alexa users to drop into the iOS app.
The Alexa app is a free download weighing in at 158.8 megabytes, and is compatible with iPhones, iPads, and the iPod touch running iOS 9.0 or later.
The change to the Alexa app for tablets follows after another recent change to the digital assistant. On Friday, Amazon introduced a new "follow-up" feature that lets users ask multiple queries, without repeating the "Alexa" wake word before each question.