Philips brings Hue outdoors with HomeKit-compatible Calla and Lily lights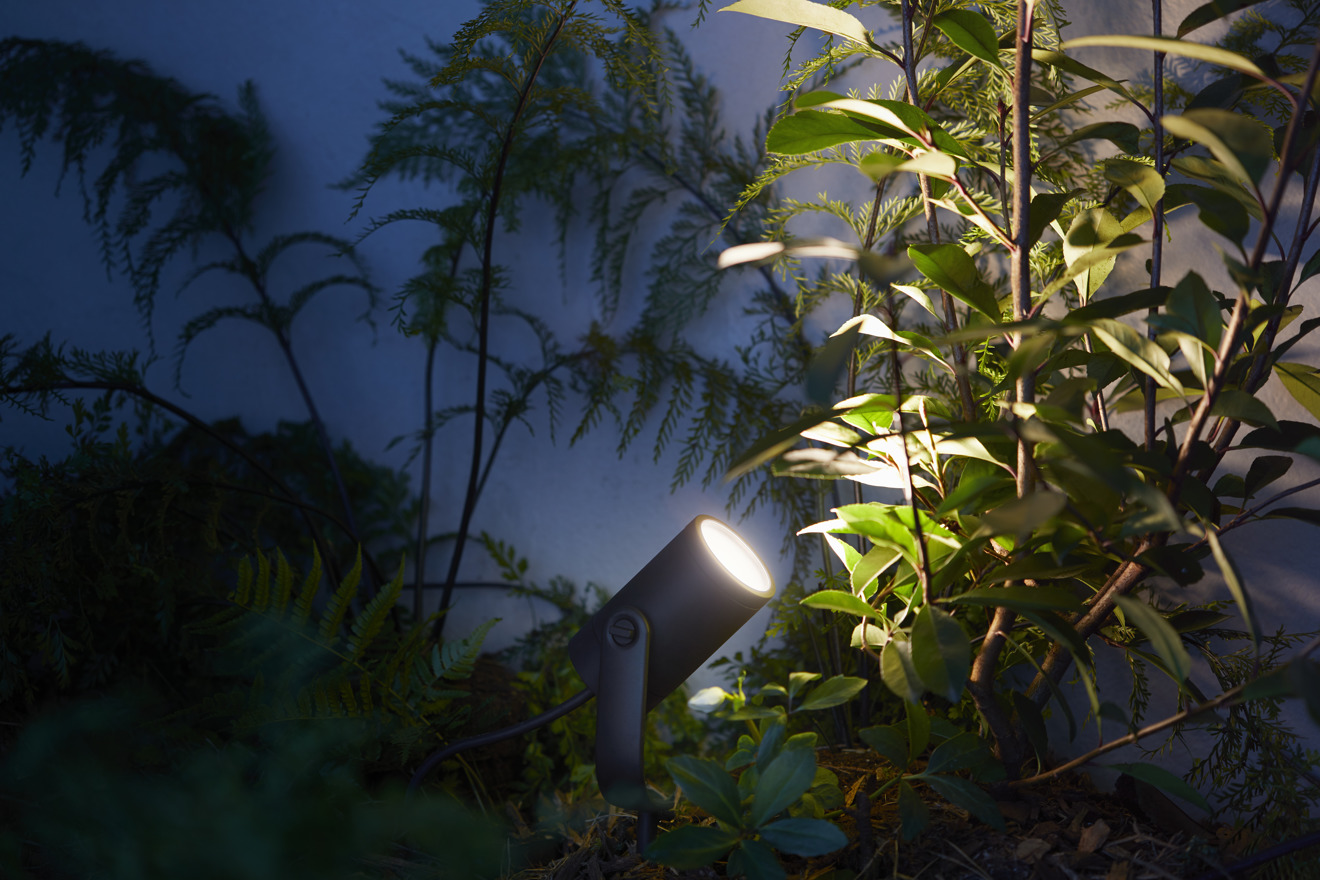 AppleInsider is supported by its audience and may earn commission as an Amazon Associate and affiliate partner on qualifying purchases. These affiliate partnerships do not influence our editorial content.
Philips has extended its Hue lighting system to the great outdoors, launching new lights in the HomeKit-compatible smart light platform designed to be placed in the garden or on a balcony, that offer the same level of automation and control as their indoor counterparts.
The Hue Calla and Hue Lily outdoor lights are meant to illuminate and provide ambience to a garden in the evenings, as well as enhancing security by making a garden or yard more visible. The Calla is a bollard-style lamo can can be used to light a pathway or to illuminate around a door or entrance, while Hue Lily is a spotlight to highlight specific plants or other key design features of a garden.
Just like other lights in the Hue range, both lights can connect to the Hue Bridge, which is used to control each light alongside similar bulbs installed in the rest of the house. As the Hue Bridge supports HomeKit, this allows the lights to be adjusted through Apple's smart home framework, including automatically turning on or off on a timer.
This extends to being controlled by Siri voice commands, as well as Alexa and the Google Assistant, and via other triggerable events configurable within HomeKit, but it can also be used with the Hue companion app. The app's Home and Away function can be set to monitor the location of the user's iPhone, allowing for the outdoor Hue lights to automatically turn on in the evening when the homeowner arrives.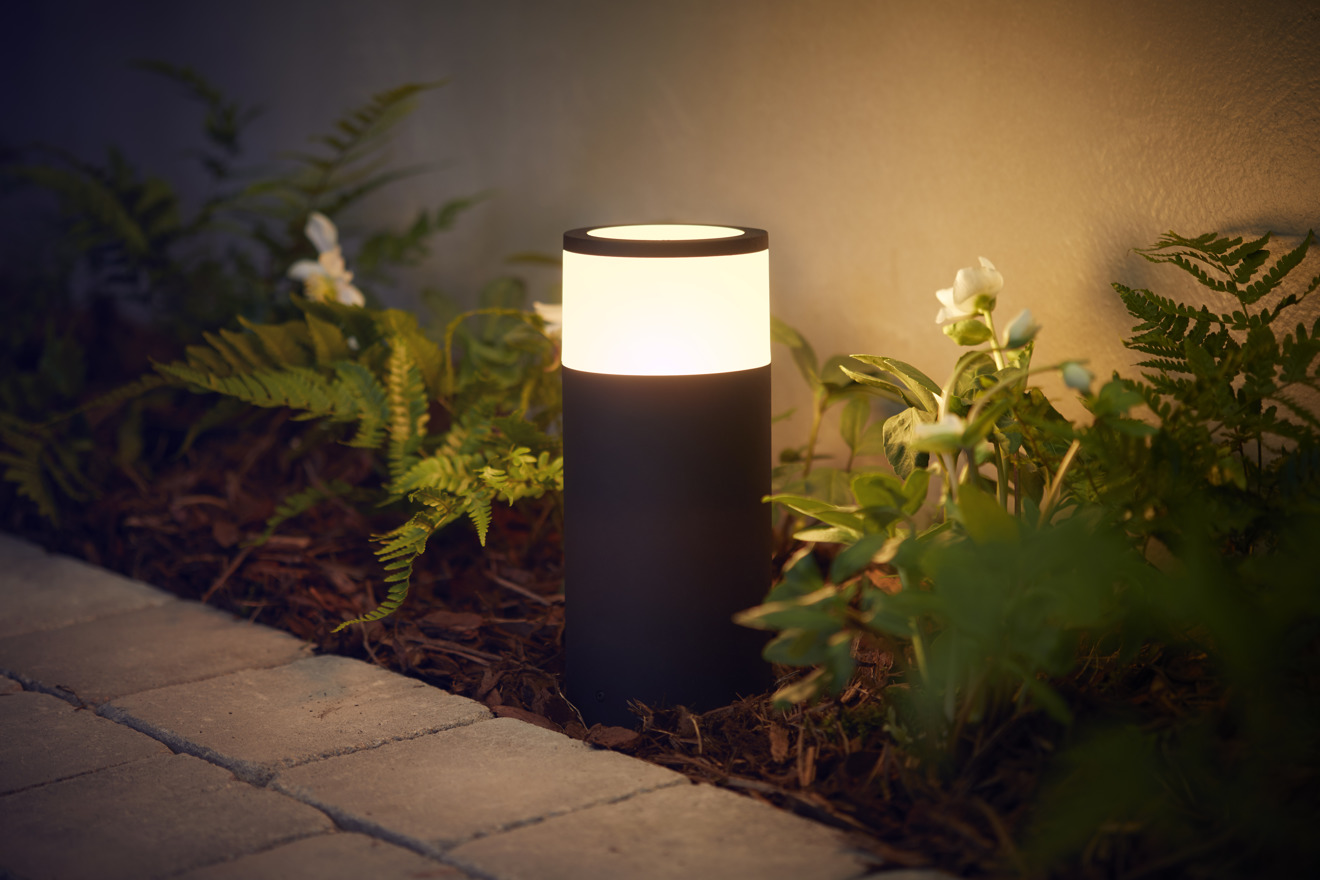 Philips has included the color customization found in some of its Hue bulbs in its outdoor range, making the Hue Lily capable of illuminating the area it is pointed at in one of 16 million colors, as selected by the user via their mobile devices. The color changing option makes the Hue Lily a useful way to add "decoration" to a garden area for outdoor social gatherings.
The Hue Lily and Hue Calla will ship in July in Europe and the United States. The Calla bollard will cost $129.99 for a base unit pack, while the Lily base unit pack including three light points and a selection of accessories will sell for $279.99.
As well as the freestanding lights, Philips is also introducing other wall-mountable options that can match the exterior decor of the home. The Lucca, Tuar, Turaco, and Lundere will be available just in the United States at launch in July, starting from $49.99 for the complete light kit, and the PAR38 lamp will cost $29.99 for a single pack, or $49.99 for a double pack.