Apple computers are most reliable, according to Rescuecom repair data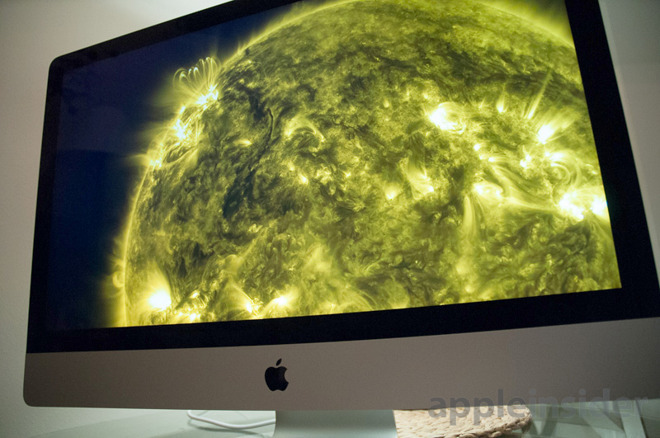 Apple, in addition to the highest U.S. market share among computer manufacturers, is also the most reliable brand, handily beating out a group of competitors that includes Samsung, Dell, and Lenovo.
The survey, which is based off of Rescuecom's own data about calls to its service, gives Apple its only A+ reliability grade, and a reliability score of 665. This beats out Samsung, which is second with a grade of A- and a score of 270. Lenovo is third, followed by Microsoft, Dell, and Acer, with the last two spots held by HP and Asus.
Rescuecom, has been criticized in the past for its survey practices, including a questionably precipitous drop in its ratings for Apple products, considering it wasn't even authorized to repair Apple products at the time. The company now does offer Apple repair services, although it's not clear whether or not it services Apple under the terms of Apple's warranty repair program.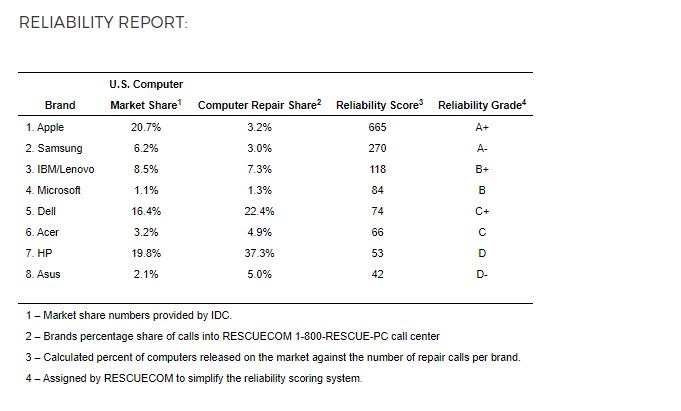 AppleInsider has attempted to contact Rescuecom about the matter, but has not as of yet received a response.
The release announcing the survey also singled out such models as the Lenovo ThinkPad 13, Microsoft Surface Book 2 and other models as providing strong reliability value. Dell came in for special condemnation, as the report ripped the company for prioritizing profits over product quality, especially since founder Michael Dell took the company private in 2013.