Apple highlights parental management tools in new 'Families' webpage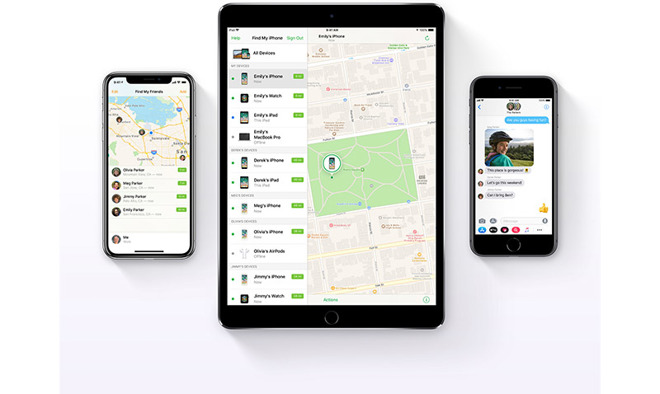 AppleInsider may earn an affiliate commission on purchases made through links on our site.
Apple posted a new page to its website on Wednesday highlighting the parental guidance, security, and content management features built into its products and services, from iPhone to Apple TV.
Aptly titled "Families," the new mini-site provides a broad overview of the protections offered by Apple's various computing platforms, including iOS, Mac, Apple TV and online services like the App Store.
Apple breaks the page into five major sections — six if you include a brief mention of the company's education program — offering parents tips and ideas on how to best leverage tools already in place on iOS, macOS and beyond.
Starting things off is a primer on the App Store. Apple touts its strict content curation policies while reminding parents that they can keep watch over their kids' activities by enabling restrictions like Ask to Buy. Other management functions include the ability to block in-app purchases.
Also included is a mention of Safari's restriction mechanism, which allows parents or guardians to limit adult content or force the browser to only open those websites they deem appropriate.
A second section deals with location sharing via Find My Friends. Apple notes the app provides positioning data for iPhone, iPad, Mac, Apple Watch and AirPods. Device owners can play sounds to find misplaced items like AirPods, or erase a lost device's data remotely.
Family Sharing is the topic of Apple's next section, which reminds parents that family members can gain access to the same apps, movies, TV shows, music and books. A brief mention of Apple Music's family plan is also included, as is the company's iCloud storage sharing which enables use of family calendars, photo albums and more.
Apple throws a spotlight on its health products and services in a third section that offers tips on avoiding blue light, using the Bedtime function to get a better night's sleep and reducing distractions with Do Not Disturb. As for the latter feature, Apple says teens can benefit from the new Do Not Disturb While Driving feature, which turns off messages, calls and notifications while an iPhone determines its owner is driving.
Emergency SOS and Medical ID are also included in the health section, as is a link to Apple's Accessibility webpage.
Finally, Apple highlights its commitment to user privacy, from Touch ID and Face ID to software-based controls and restrictions, in a fifth section.
Apple consistently advertises its products and services as family friendly, and has taken significant steps to ensure the protection not only of children, but of all device owners. From built-in hardware technologies like Face ID to parental controls and strong encryption, Apple's product lineup boasts one of the most robust set of user protections available.