Fortnite estimated to have grossed $1.5M in in-app purchases after 4 days on iOS App Store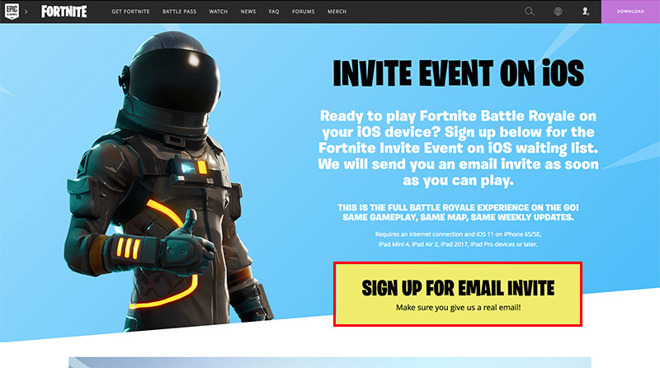 AppleInsider may earn an affiliate commission on purchases made through links on our site.
Though it launched on iOS as a limited "early release" last Thursday, Epic Games' Fortnite is already sitting atop the App Store's free app download charts and, according to fresh estimates from Sensor Tower, has grossed more than $1.5 million in worldwide in-app purchases.
Sensor Tower, a data analytics firm specializing in the mobile app marketplace, revealed the Fortnite calculations in blog post on Monday.
According to the report, $1 million of Epic's total estimated earnings came in the first three days after in-app purchases were activated. The performance puts Fortnite well ahead of similar battle royale style games Knives Out and Rules of Survival, which earned approximately $57,000 and $39,000, respectively, when they debuted.
A separate report from Apptopia adds color to Epic's release, noting the game now sits in the No. 1 overall App Store spot in 89 markets. Currently the second-highest grossing game in the U.S. behind App Store stalwart Candy Crush Saga, Fortnite appears in the top-ten highest grossing charts in 15 markets, the analytics firm says.
The numbers are notable for a game that is not only free to play, but is currently offering downloads on an invite-only basis. Perhaps more surprising is Fortnite's digital goods are limited to cosmetics, not in-game buffs or functional enhancements.
Players spend real money to buy V-Bucks, which can be redeemed for skins, accessory modifications, character animations and more. Currently, V-Buck packs range from $9.99 for 1,000 currency units to $99.99 for 10,000 units. Larger purchases net additional in-game currency, for example the $99.99 tier comes with an extra 3,500 V-Bucks on top of the standard 10,000 units.
Epic first announced the imminent release of Fortnite for iOS in early March and subsequently debuted the game last Thursday in an "invitation event." Users can download the app from the App Store, but need a valid invitation from Epic to sign in and play.
As AppleInsider noted, users interested in playing the closed beta can sign up through Epic's website or request an invite code from a friend who already received access.
Fortnite debuted as an early access co-op game survival game on PC, Mac, Playstation 4 and Xbox One in 2017, incorporating scavenging, resource collection and building mechanics into a sandbox style shooter. Epic later released a battle royale version of the game that translates those same mechanics into a 100-person multiplayer mode.