Hands on: a walkthrough of the educator-centric Apple Teacher portal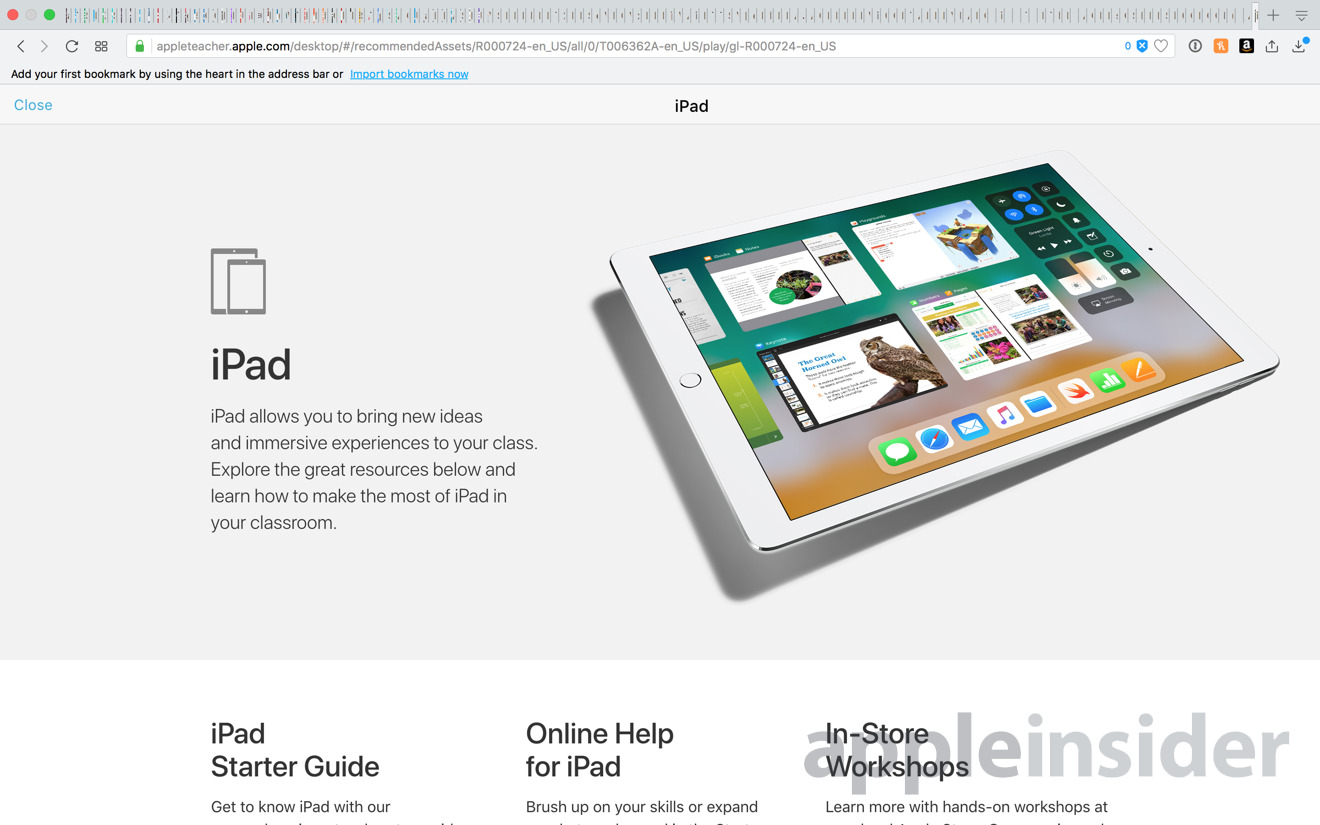 AppleInsider is supported by its audience and may earn commission as an Amazon Associate and affiliate partner on qualifying purchases. These affiliate partnerships do not influence our editorial content.
As part of Apple's new education initiative, Apple has refreshed a new e-learning tool for teachers to quickly get up to speed with what Apple offers, and AppleInsider has delved into it a bit.
With all of the things announced this morning, a valid question is, how is a teacher supposed to learn to use any of this in the classroom? Isn't teaching hard enough without adapting curricula around these devices?
Apple Teacher helps alleviate that with some very approachable training. Signing up for Apple Teacher requires an Apple ID, and asks which grade is being taught, which subject, and where. The school name appears to be optional at this time, but city and state are required.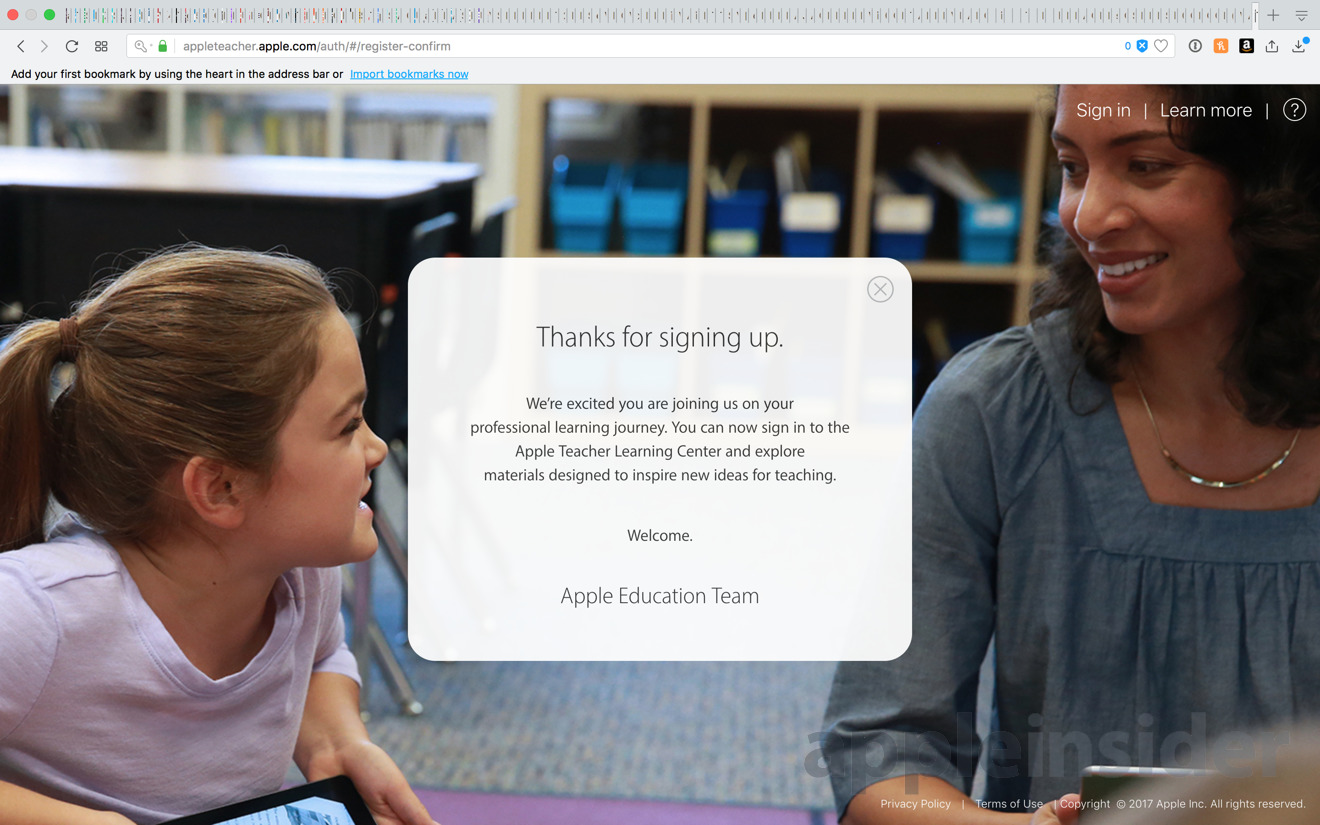 Once inside Apple Teacher, a welcome screen gives an overview of the portal. Teachers select the iPad or Mac, with eight quizzes for each device. Pass all eight quizzes, and the teacher officially becomes an "Apple Teacher," is awarded a special Apple Teacher badge to share with the world, and gains access to more learning resources and badges in the future.
It's not clear at this time what those resources might be, or how advanced they may get as Apple rolls out software it announced on Tuesday.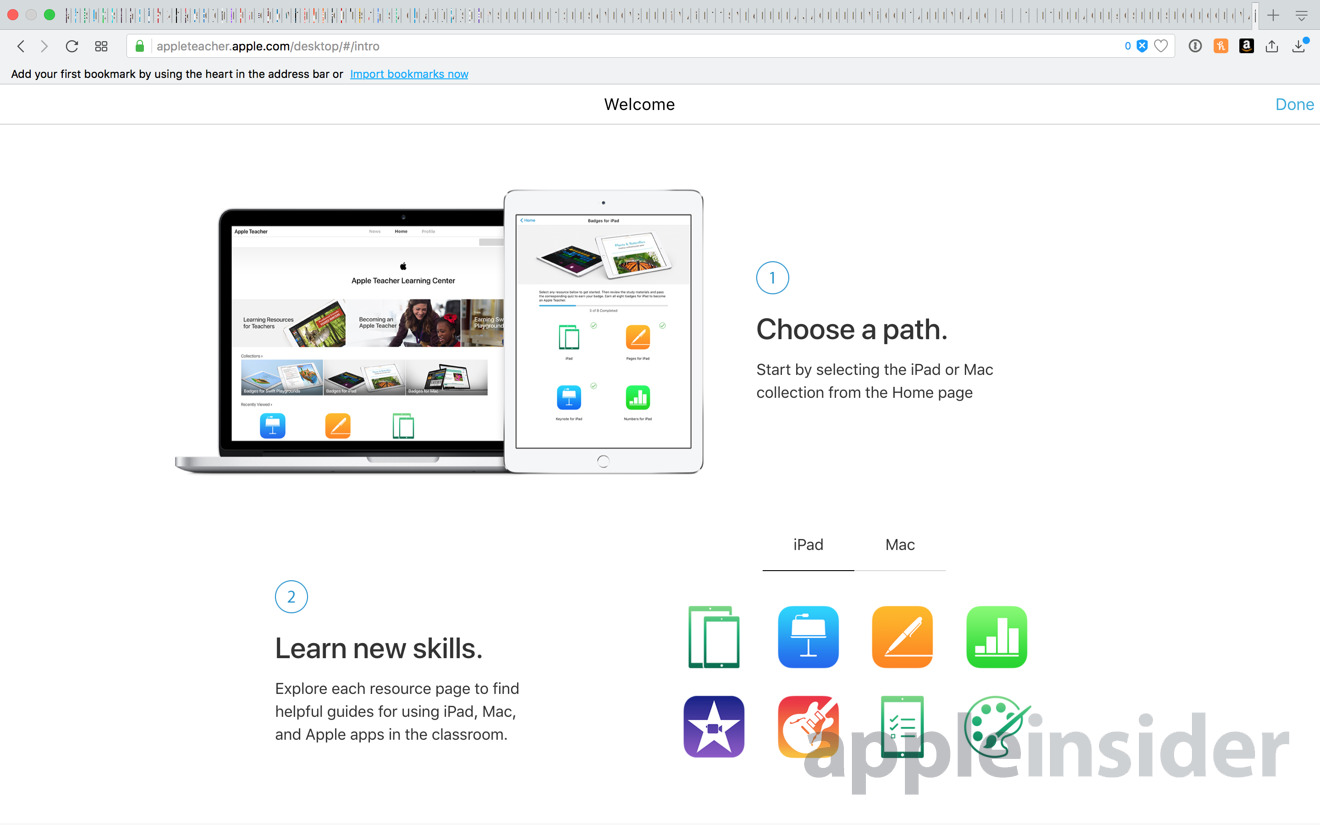 Clicking on iPad or Mac changes the eight icons to show what the quizzes will be on.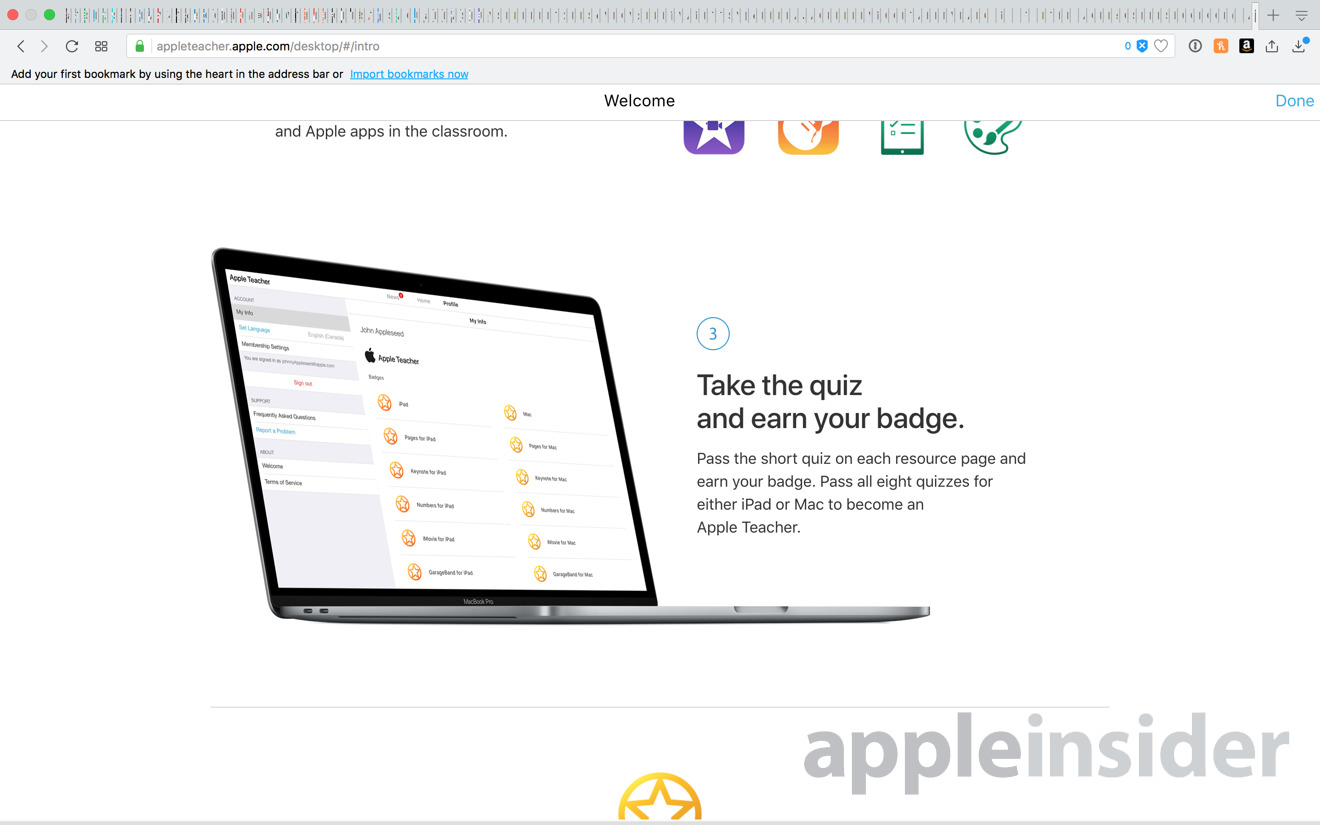 Each resource page can be explored to find helpful guides for using Mac, iPad and Apple apps in the classroom. The resource pages are very well done.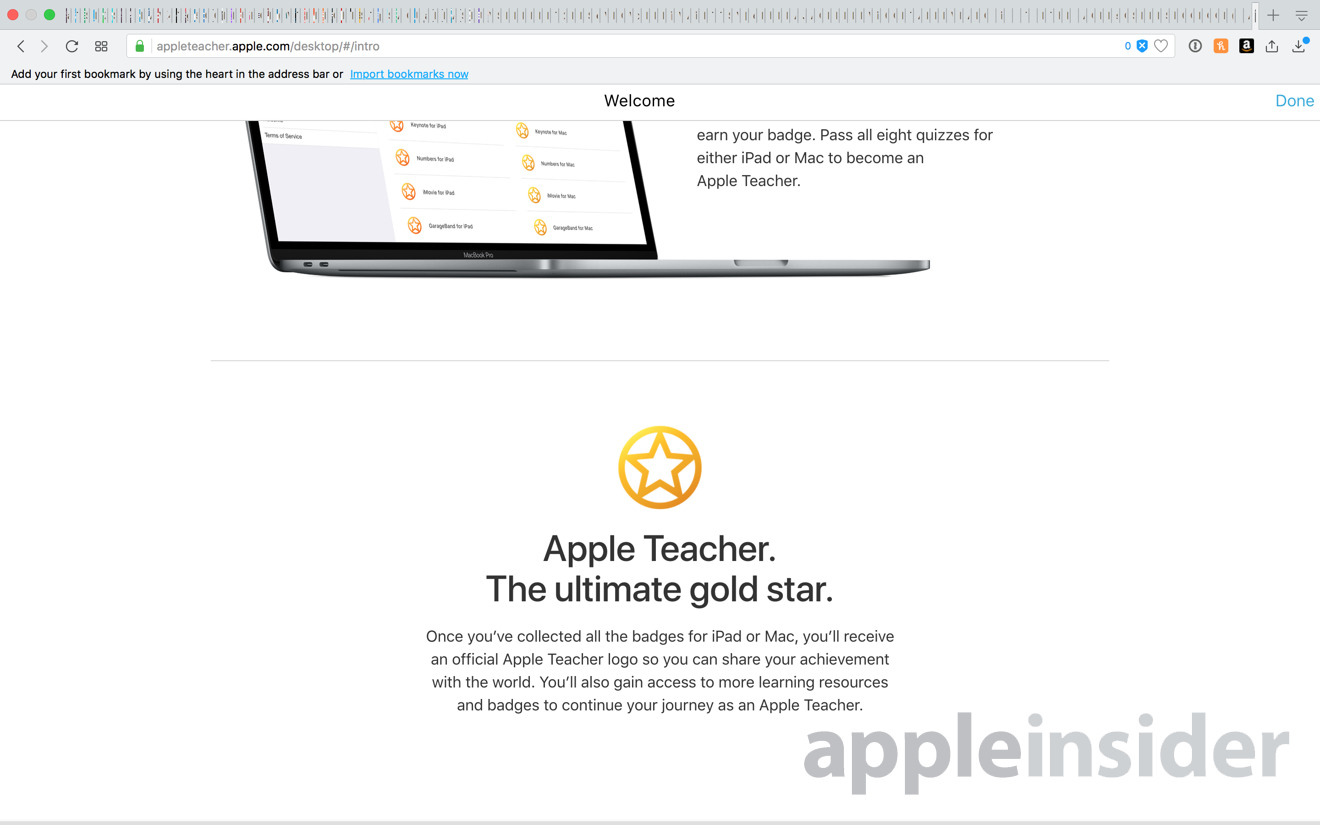 After this welcome screen, the initial portal page has News, Home, and Profile at the top of the page. News is a view of Apple PR for education. Profile has basic account settings and a display of all the badges completed.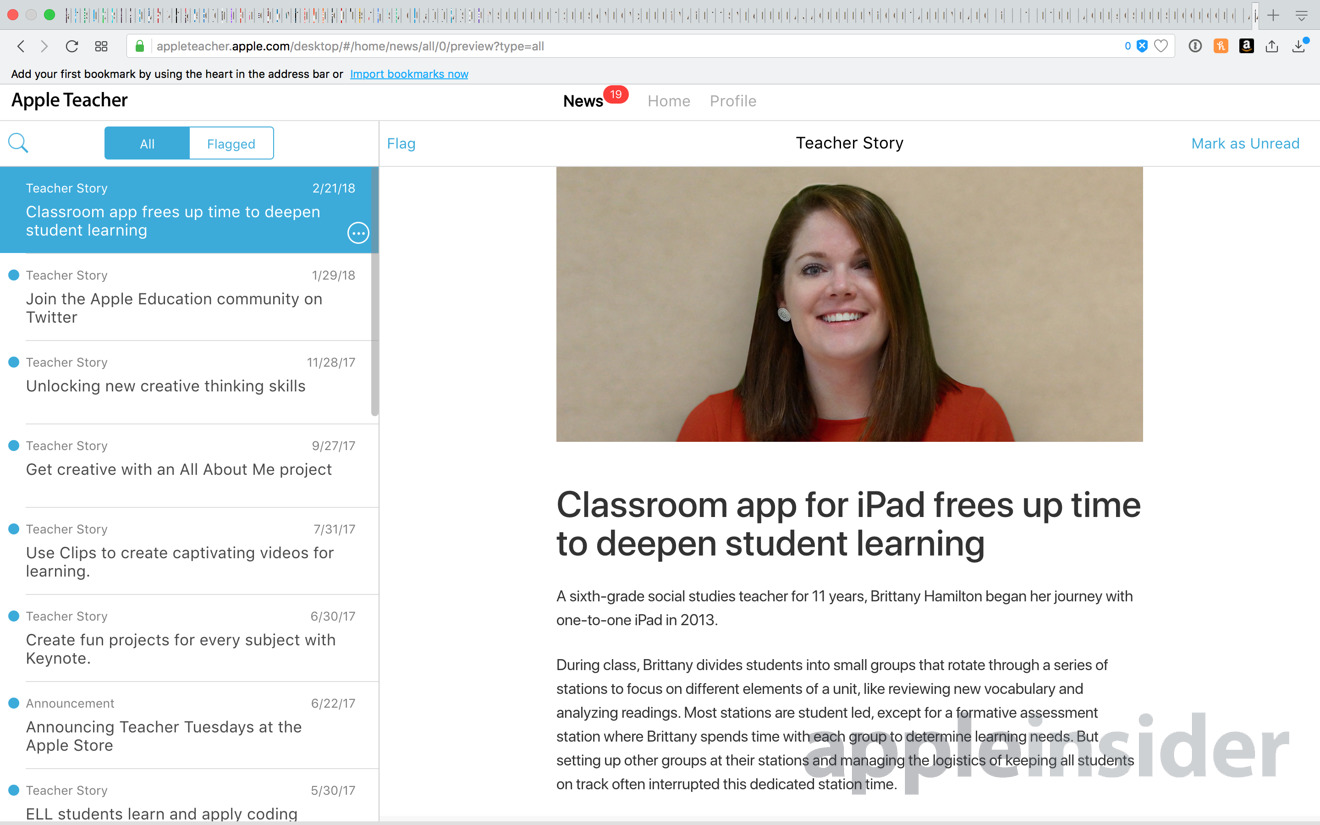 Home contains a top row carousel of links to resources. Discover Clips opens a page with videos of how to use Clips.
Student Project: All About Me opens a page with videos that show how to use Keynote and the shapes tool to make a Keynote that uses the shape tool. These are resources for learning how to use a tool before taking the badge quiz.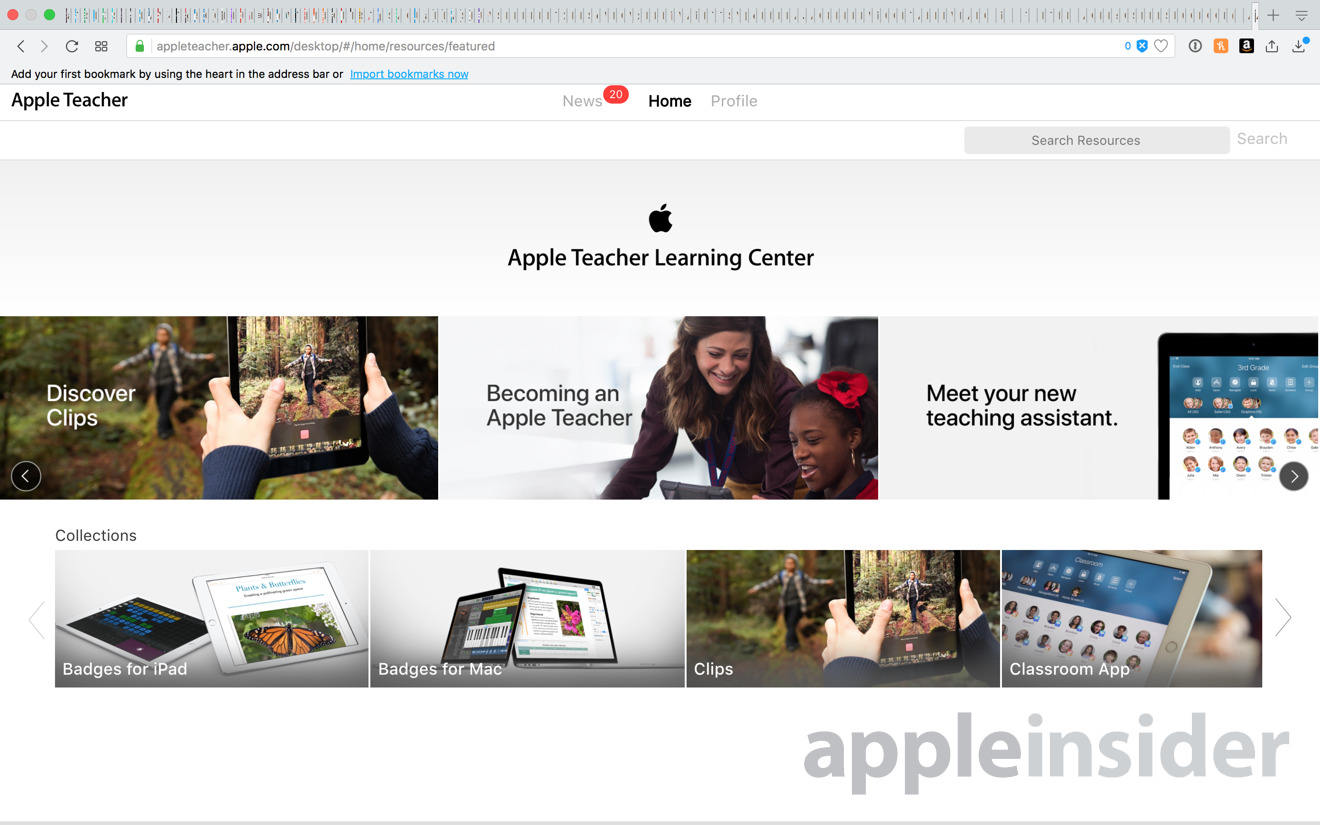 The row below the carousel is the Collections row. It consists of Badges for iPad, Badges for Mac, Clips, and the Classroom App.
There are three apps for education that were talked about today, and not a lot of clarification about the differences between them. Apple School Manager (ASM) is about data management, ID resets, and account and device administration. Classroom is about live management in the room. Schoolwork allows teachers to create and send assignments (not just watching information from Classroom).
Apple Teacher is the portal that teaches about Classroom and the apps, with project work in mind. After clicking through a few parts of the collections, a Recently Viewed row appears that covers just what it sounds like.
At this early date, the quizzes are only five questions long. They aren't very difficult, but do require some reading for teachers that may not be as familiar with Apple's products like the typical AppleInsider reader might be.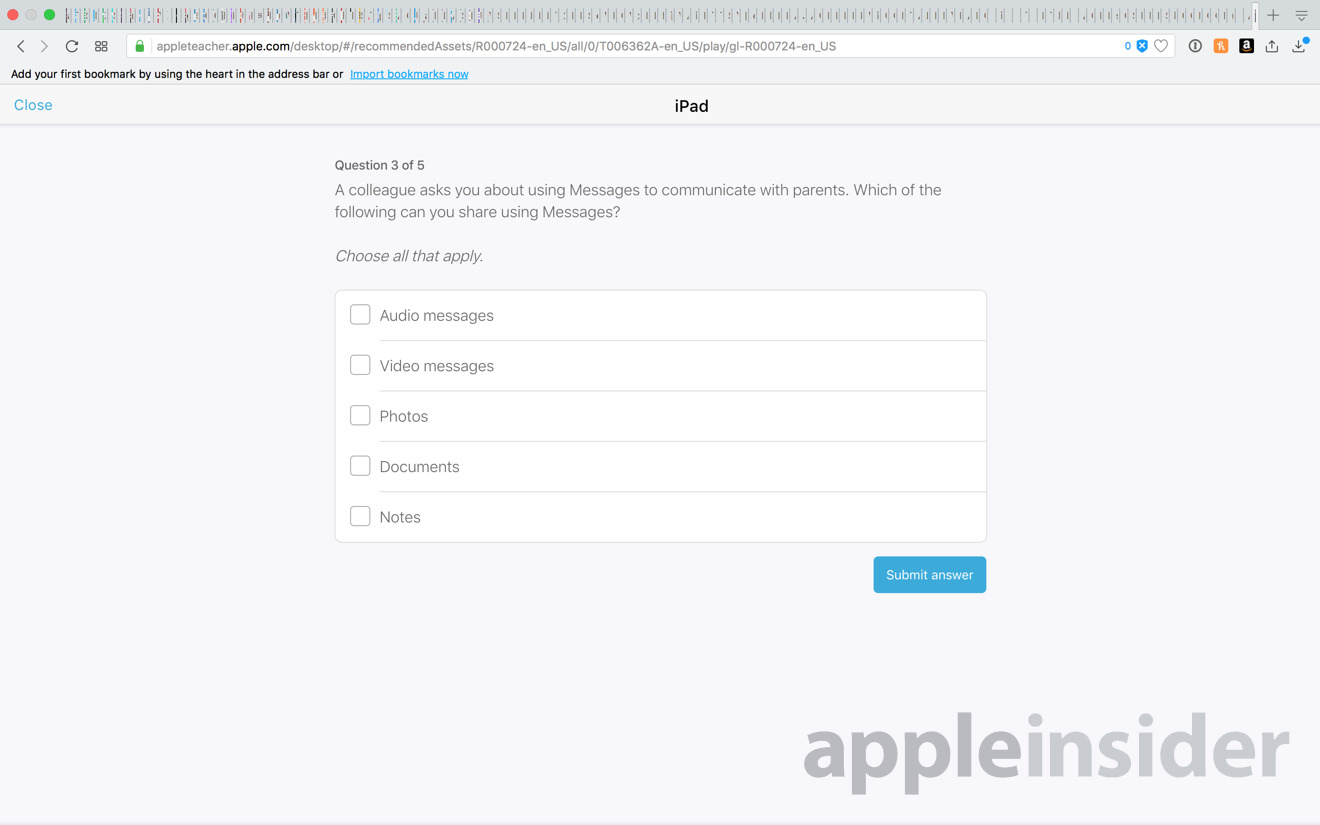 Getting a question incorrect links you to review the resources about that device or app, and allows you to review the answer that had been given, but not correct it. Teachers have to live with their errors, or retake the whole quiz.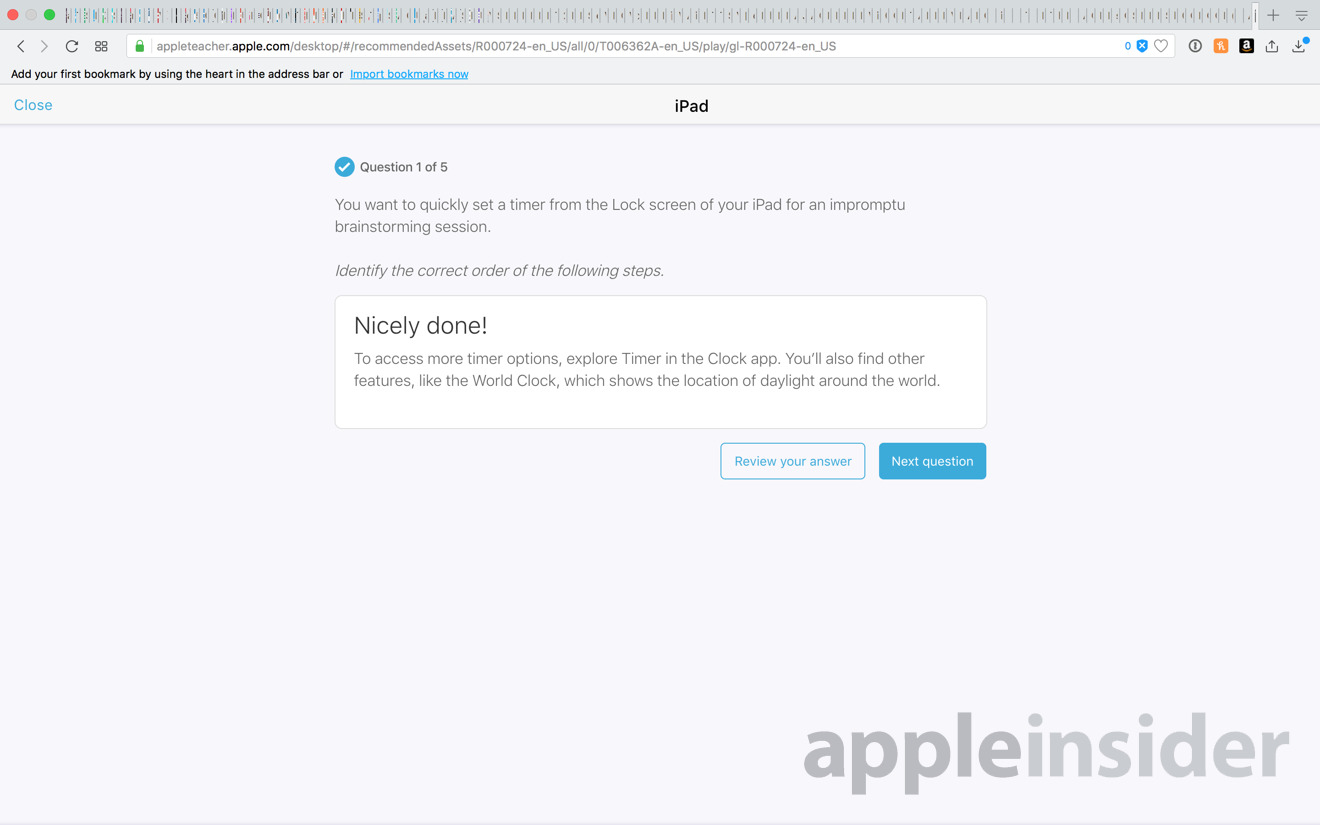 Even so, a 4 out of 5 score on a quiz is enough to earn the badge.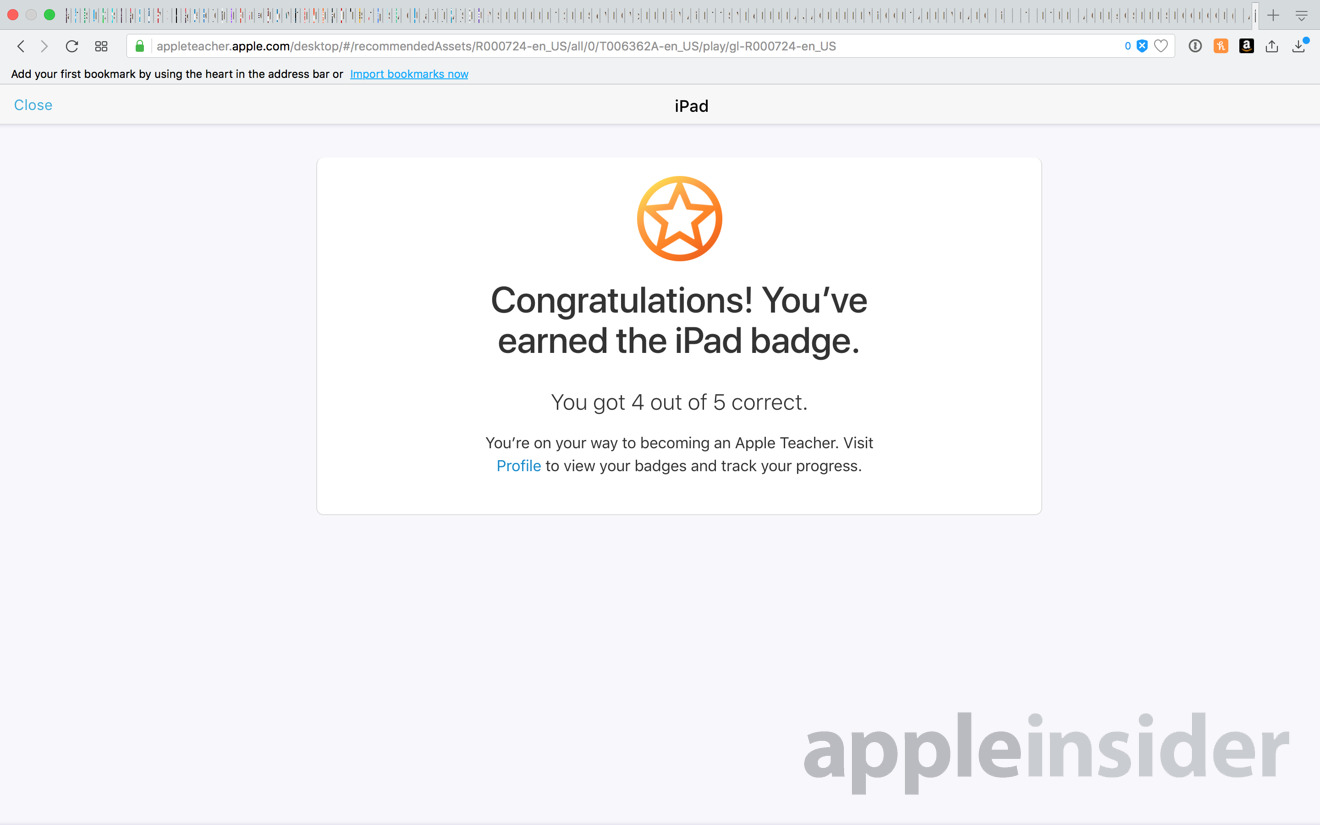 This training feels very similar to resources Apple has made in years past. One AppleInsider editor compared it to the training given through Apple's portal on eWorld years ago. It also feels similar to the training made available to Mac Specialists prior to and in the very early days of the Apple Retail Store.
Apple strikes a balance between too much study and too long a quiz, while making resources available to do just what they need to do with Apps and the Classroom tool. It will be interesting to see how teachers respond to it.