Apple and TSMC starting Apple Watch MicroLED display mass production later this year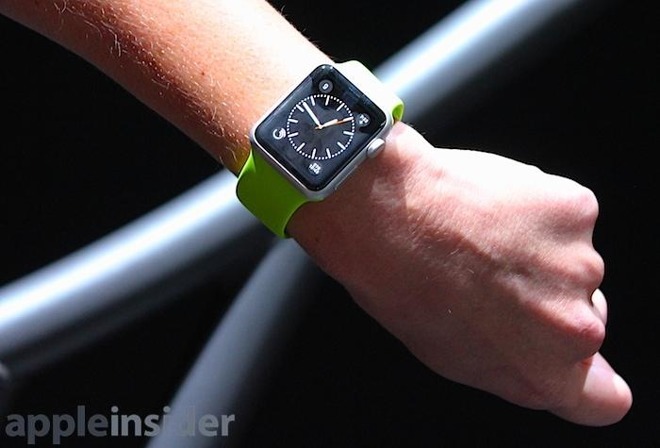 Apple's work on developing MicroLED panels is slowly nearing mass production, according to the report, by partnering with TSMC to manufacture small panels for use in the Apple Watch and the rumored AR wearable device, potentially starting later this year.
Taiwan Semiconductor Manufacturing Company (TSMC) will be producing the smaller MicroLED panels on behalf of Apple, claims Digitimes research analyst Luke Lin. Produced on silicon-based backplanes, Lin cites supply chain sources suggesting there will be two different sizes of smaller panels produced in the partnership.
A 1.3-inch to 1.4-inch panel will be produced for a future Apple Watch model, while a second 0.7-inch to 0.8-inch version will be used for an "AR wearable device," referring to the long-rumored AR headset.
According to Lin, Apple will only use the MicroLED panels in future premium models of the Apple Watch at first. The cost of production is between 400 and 600 percent higher than manufacturing existing OLED Apple Watch panels of the same size, making it prohibitive to use in entry-level models.
Larger MicroLED panels with TFT-based backplanes are also planned, but it is unknown which company Apple will partner with for its production. Lin claims the bigger panels are destined for use in devices with screens "much larger" than those used in MacBooks, suggesting a potential use for them with iMac and the iMac Pro.
The smaller panel may enter mass production as early as the second half of 2018, though could be pushed into 2019, Lin claims, while the larger panel could be mass produced in 2019 or later. The smaller-sized panels for the supposed AR headset apparently does not have a schedule set for its mass production.
MicroLED technology is apparently capable of producing displays that are brighter and less power-hungry than modern OLED equivalents, in a thinner package. The freedom offered by using an internally-designed engineering process means Apple can fine tune display characteristics, like color accuracy, to match the needs for the device that will house the panel.
Apple has invested considerable time and resources into MicroLED production, following the acquisition of LuxVue, the rumored producer of displays for the Google Glass, in 2014. In April 2015, Apple reportedly set up a laboratory for MicroLED research and development in Taiwan.
In March this year, reports claimed Apple has set up a secret engineering and manufacturing facility 15 minutes away from Apple Park for developing MicroLED technology. The 62,000 square-foot facility is believed to house around 300 engineers believed to be working on the display technology project codenamed T159.