Apple Pay gets more US, Canadian & French card issuers, new app- & Web-based promotions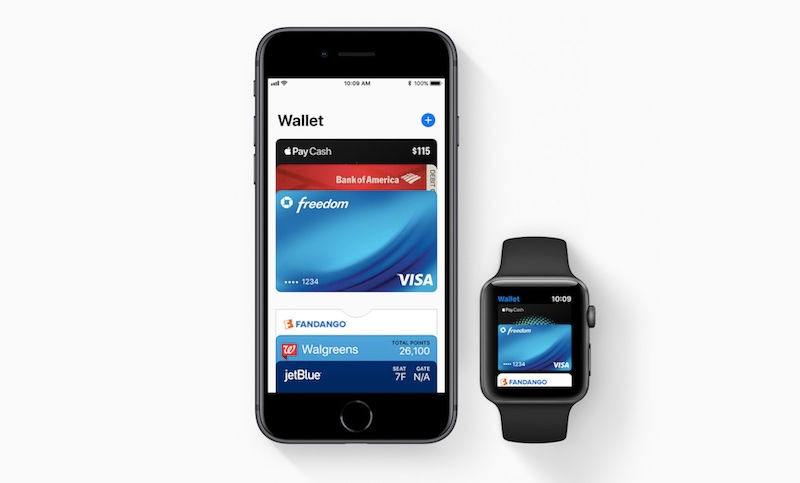 Apple on Thursday updated its roster of banks and credit unions with Apple Pay, adding more entries for Canada, France, and the U.S.
The Canadian entries include Island Savings and Valley First — Enderby, both divisions of First West Credit Union. French payment options now include American Express, Carrefour C-Zam, and Boursorama (Cartes Bancaires).
As has become standard, the new U.S. listings are all niche institutions, typically serving a small region or group of people. Most national companies were onboard within the first year of Apple Pay's October 2014 debut.
The full list of U.S. additions includes:
Alliant Bank
Century Bank of the Ozarks
First Federal Savings Bank of Rochester
First Westroads Bank
Florida West Coast Credit Union
Landmark Community Bank
Legacy Bank and Trust
Lincoln Savings Bank
Michigan Schools & Government Credit Union
Noble Credit Union
Park Sterling Bank
Progressive National Bank
Sebasticook Valley Federal Credit Union
ServisFirst Bank
Springfield State Bank
State Bank & Trust Co [now Iowa and Georgia]
Stewart's Federal Credit Union
The Bank of Beaver City
United Heritage Credit Union
Unity One Credit Union
Wayne Bank and Trust Company
Wells Bank
Apple is separately sending out email marketing to customers, altering them to discounts from select merchants when they use Apple Pay between today and Apr. 18. This includes 15 percent off Adidas gear, 10 percent off Hayneedle's home decor, and 20 percent off $60 or more in bulk goods from Boxed.
Spring and Turo are each offering $25 discounts, the former off a first purchase of $75 or more. Saks Fifth Avenue, finally, is offering free two-day shipping on all Apple Pay purchases during the promotion window.
Apple has been running a number of such promotions in recent months, hoping to entrench Apple Pay as a platform and make people aware of merchants that offer it. While the company is steering shoppers towards apps, deals are also typically valid through Web-based Apple Pay transactions.