(PRODUCT)RED Special Edition iPhone 8 Plus featured in hands-on video days before release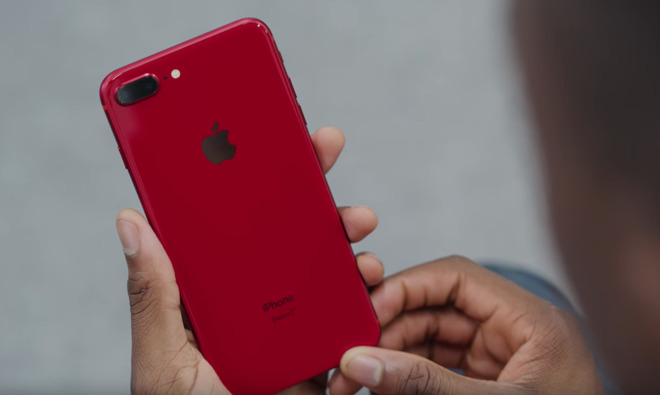 AppleInsider may earn an affiliate commission on purchases made through links on our site.
The first hands-on footage of the (PRODUCT)RED Special Edition iPhone 8 Plus has emerged, with YouTube video creator Marques Brownlee granted early access days to the charity-focused smartphone before orders are set to arrive with customers.
Published on Tuesday, the four-minute video takes viewers through the iPhone's unboxing, highlighting the few differences between the (PRODUCT)RED and standard editions. Aside from the cover image showing the red-covered iPhone, the iPhone brand text on the sides are colored similarly, and while the items inside are the same as the other color options, there is an added card advising of (RED)'s charitable work.
The iPhone 8 Plus is "really, really red," Brownlee admits, noting it to be a different shade from the anodized matte red iPhone 7. Brownlee suggests the addition of glass makes the iPhone 8 version appear like a "Ferrari red or ruby, or candy red."
A big change from last year is the use of black bezels on the front, instead of last year's white. Brownlee's video for the PRODUCT(RED) iPhone 7 last year complained about the white bezel usage, and joked that Apple's usage of red and black for this year's model made it into an "MKBHD edition," based on his preferred color schemes for his other YouTube videos.
The PRODUCT(RED) edition is limited to the iPhone 8 and iPhone 8 Plus this year, with the color option not presently available for the iPhone X. Expressing he "really wants" an iPhone X in red, Brownlee adds that he brought it up with Apple, but "they wouldn't say if they would do it or not."
iPhone X owners won't lose out on supporting (PRODUCT)RED completely, as a Leather Folio is being offered, alongside other (PRODUCT)RED items, including Beats Solo3 Wireless On-Ear Headphones, Beats Pill+ Portable Speaker, and other iPhone, iPad, and Apple Watch accessories.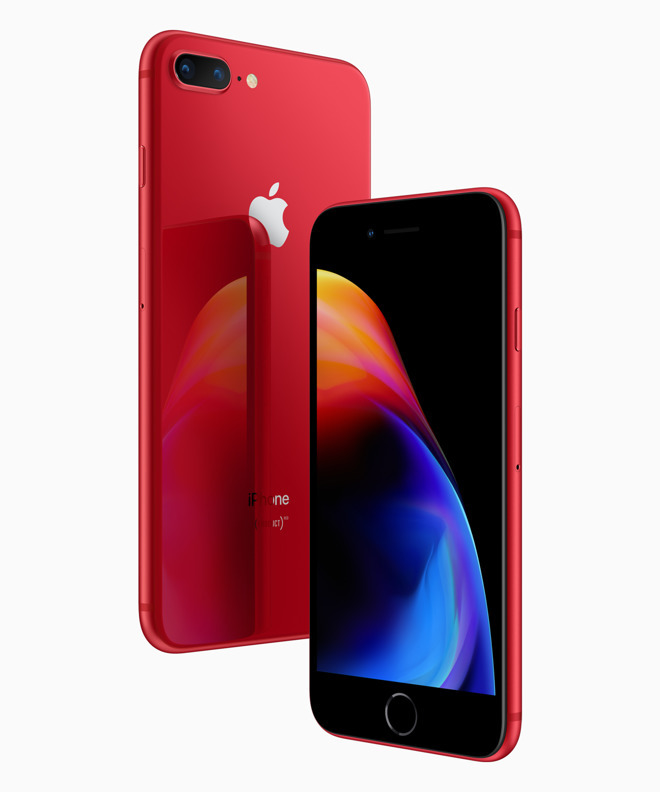 The PRODUCT(RED) iPhone 8 and iPhone 8 Plus are available to order online in select countries, and in stores from April 13. Offered in 64GB and 256GB capacities, the (RED) models will start at an Apple retail price of $699.
Portions of proceeds for all PRODUCT(RED) purchases go directly to Global Fund HIV/AIDS grants that provide testing, counseling, treatment, and prevention programs, with a focus on eliminating transmission of the virus from mothers to their babies.
Since partnering with (RED) in 2006, Apple has donated more than $160 million to the Global Fund, serving as the organization's largest corporate donor. (RED) says Apple's contributions over the last 11 years equates to more than 800 million days of lifesaving ARV medication.