Apple again said to cut HomePod orders on poor sales performance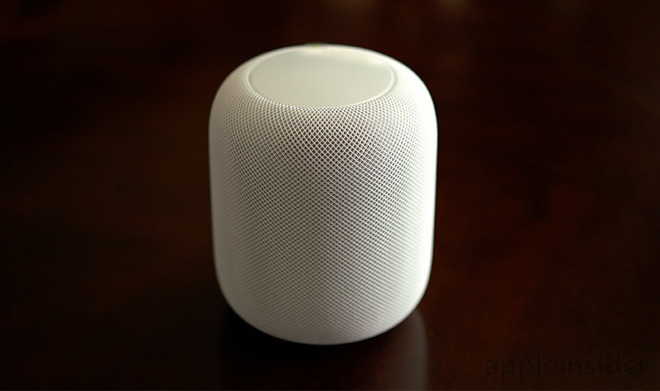 AppleInsider may earn an affiliate commission on purchases made through links on our site.
A report out of China citing supply chain sources claims that Apple is already reducing its sales forecast for the HomePod, and is cutting orders for the next few months.
A report in The China Times claims that Apple began cutting HomePod orders in March, with its shipment forecast for the second quarter dropping from 500,000 units to 200,000 units. The China Times story cites Inventec Assembly Factory, upper lid module foundry Ruiyi, cable supplier Liangwei and soft board supplier Taichi as suppliers affected by the move.
It isn't clear if the China Times and Bloomberg used the same sources for the reports on the matter, nor is it clear if the reports are based on part orders or assembly orders. The China Times has a poor track record on predicting Apple's product plans including sales volumes, but reports generated on the supply chain by the publication are generally accurate.
Apple will not break out sales of the speaker itself, in much the same way that it doesn't disclose Apple Watch sales.
The reports continue several months of varying news for the HomePod, which launched in February after a months-long delay. While the speaker has been praised for the quality of its sound, including in AppleInsider's review, the HomePod has been criticized for the lack of accuracy of the speaker's Siri functionality. There have also been complaints from HomePod owners who say a recent firmware update affected the speaker's sound quality.