Kuo: Apple losing AR lead to low-cost competitors, lack of software innovation to blame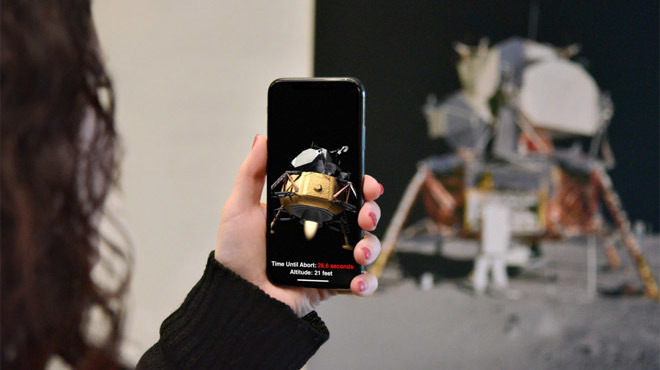 Apple is frittering away its lead in the augmented reality space after setting a rapid pace with ARKit in iOS 11 and advanced hardware in iPhone and iPad, according to KGI analyst Ming-Chi Kuo, who sees Chinese upstart Oppo gaining ground with less complex — and less expensive — solutions.
Kuo in a note to investors seen by AppleInsider says Apple's lead in AR has been "significantly narrowed" by Oppo, which has in part caught up to the iPhone maker thanks to solid hardware and software integration. The analyst believes it took the Chinese electronics manufacturer only six to nine months to arrive at a workable platform on par with Apple's offerings.
Whereas Apple employs a bespoke AR platform with customized A-series processors, closed-loop cameras, gyroscope and other equipment, Oppo was able to recreate similar digital experiences with low-cost components. According to Kuo, Oppo relies on CPUs made by Qualcomm and MediaTek, an open-loop camera system and acceleration sensor, hardware common to many Android handsets.
Apple's first-to-market ARKit technology, which goes beyond first-party hardware and software to include a development tool in ARKit, afforded the company a comfortable early lead, but developers have yet to deliver a "heavyweight" iOS-only app, Kuo says. The analyst argues Apple's software innovations, or lack thereof, are to blame for the supposedly ceded ground.
"We believe Apple's biggest challenge in innovation in recent years has been in software, not hardware," Kuo writes. "In several cases we have seen Apple lagging in software versus hardware development, which bodes badly for its innovation strategy of software and hardware integration."
Kuo offers one piece of circumstantial evidence to back up his claim: an as yet unreleased game scheduled to launch with compatibility for Apple and Oppo handsets. A demo of the AR version of Tencent's popular title Honour of Kings shows the game has "much higher" requirements than existing AR apps, Kuo says. That Oppo is able to meet those requirements demonstrates Apple's squandered lead.
The key to Oppo's success is similar to Apple's process of owning the stack, from hardware to software. While it does not oversee Android as Apple does iOS, Oppo has focused on hardware-software integration to reach its goals. To develop its AR solution, which Kuo believes is ahead of Google's own ARCore, Oppo worked with facial-recognition startup SenseTime. The Chinese AI startup just completed a massive $600 million funding round led by Alibaba.
In addition to internal efforts, Oppo is showing a willingness to collaborate with outside parties. As noted by Kuo, the phone maker worked with Tencent's development team to build out support for Honour of Kings, likely explaining why Oppo is the only non-iOS device to offer compatibility at launch.
Oppo's extraordinary effort to support a single game — albeit one of China's biggest with 200 million monthly active players as of last July — is commendable, but whether the progress validates assertions that the company's AR tech is on par with Apple integrations remains to be seen.
Kuo suggests China's handset makers are building out their own AR standards which, as seen with Oppo, use cheap, readily available hardware. Further, Oppo could choose to open its AR technology to other Chinese firms, a move that might negatively impact iPhone sales.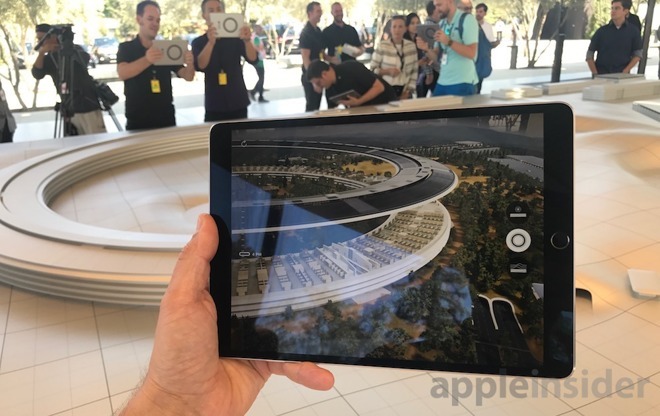 How, exactly, Apple is lacking in the software department is left unmentioned, though the company has taken flak for coming up short on recent platform releases. Bugs, security holes, general user interface inconsistencies and a dearth of new functionality have prompted more than a few quibbles from users.
In terms of AR innovation, Apple's ARKit delivered a developer solution for creating compelling apps well before a viable option was available for Android. Building on that foundation, Apple recently introduced ARKit 1.5 with the release of iOS 11.3 last month, presenting a refreshed framework with improved mapping for irregularly-shaped surfaces, increased resolution and enhanced image recognition capabilities.
The company is expected to announce future AR initiatives and perhaps ARKit 2.0 at its Worldwide Developers Conference in June.