Apple offers up extended repair program for defective iPad Pro Smart Keyboards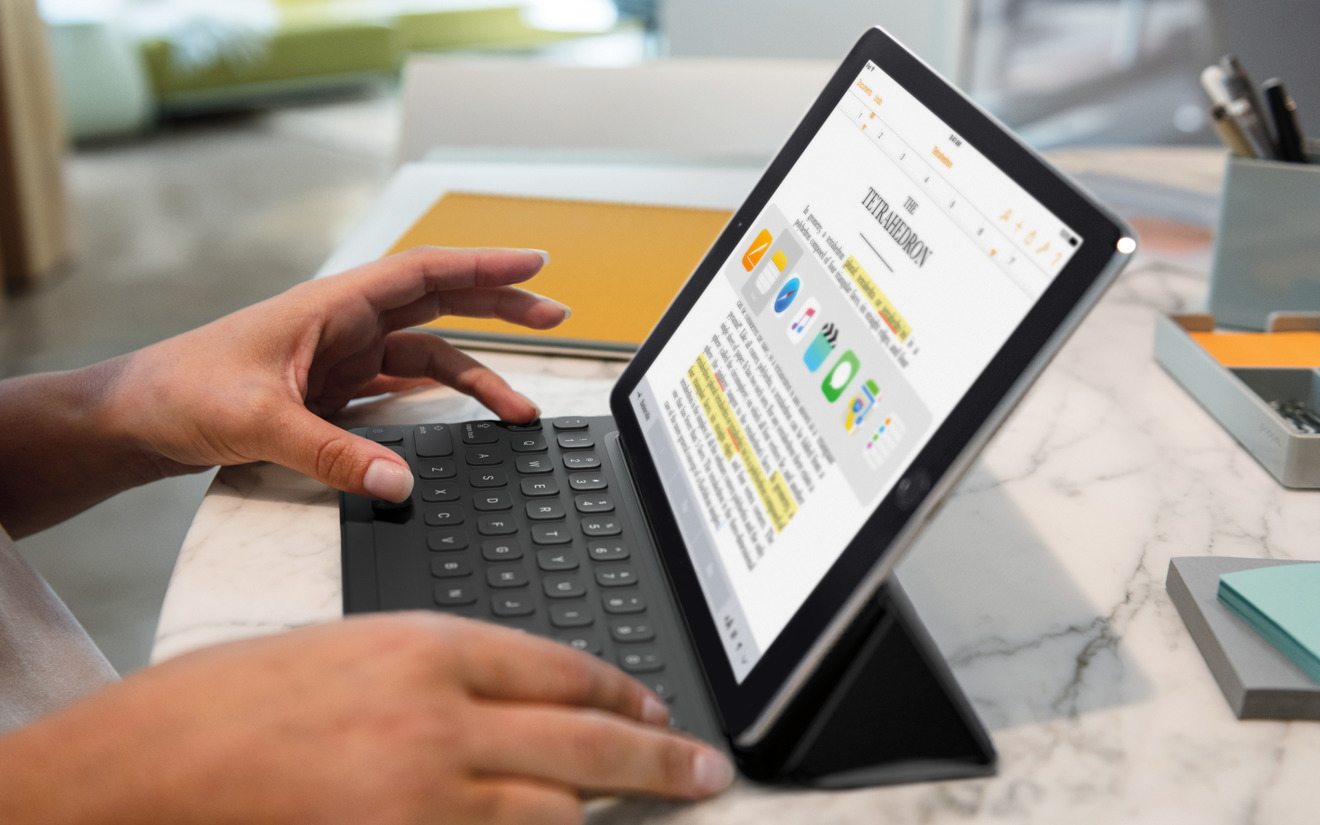 To deal with problems encountered by some owners, Apple has launched a three-year extended repair program for the first-generation iPad Pro Smart Keyboard, AppleInsider can confirm.
People with a Smart Keyboard for first-gen 9.7- and 12.9-inch Pros can can get repairs or replacements for free, so long the accessory is suffering from one of several specific issues. These include sensor and magnetic connector problems, keys sticking, repeating, or being unresponsive, and trouble with data connections.
Normally the Smart Keyboard is covered under a single-year warranty, which has likely long expired for many first-gen Pro buyers.
Apple launched a similar program last summer. The company is presumably concerned about keeping Pro users happy, given that they might otherwise have to pay $149 or $169 for a new Keyboard, depending on what size of tablet they have.
While the iPad Pro is perfectly functional without any accessories, Apple has often marketed it as a laptop replacement, showing it being used in tandem with a $99 Apple Pencil and/or the Keyboard. In that regard Apple has been positioning the product against rival Windows tablets such as Microsoft's Surface Pro.
Apple may have to refresh the Smart Keyboard again this summer if rumors about Face ID-equipped Pros prove true. Ditching Touch ID will allow the company to once again shrink the iPad's bezels, and may also force it to reposition magnets and/or the Smart Connector.